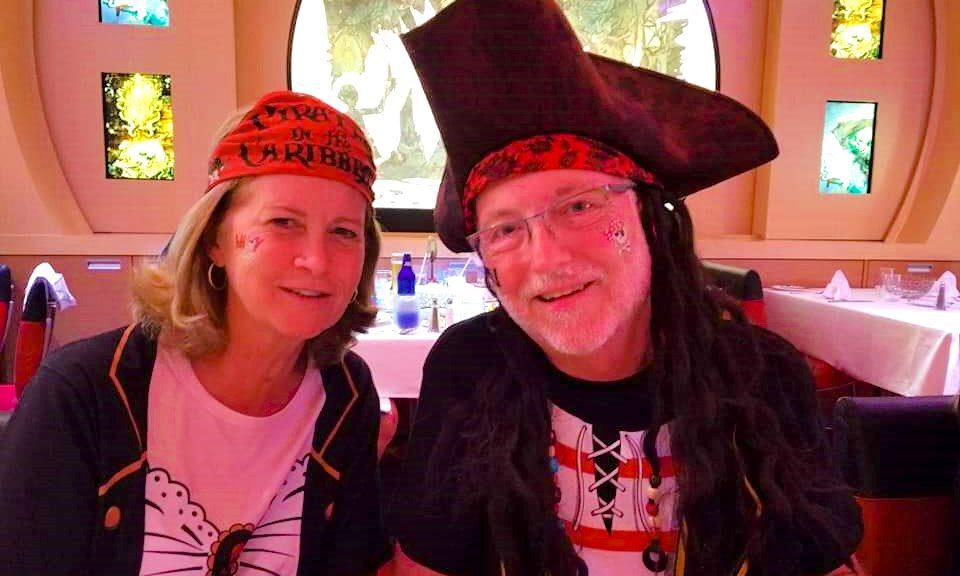 Lake Magic RV Resort, Clermont, FL
Lake Magic RV Resort, Clermont, FL
We stayed here a total of 12 nights upon returning to the orlando area after escaping Hurricane Dorian. Luckily Orlando and the original place we were staying in Christmas, Florida were spared by Dorian but with it reaching category 5 status we weren't willing to chance that. The place in Christmas where we stayed before Dorian was subject to flooding even with the daily rain showers so it would have been really bad had we gotten 10 or more inches of rain from Dorian.
Lake Magic included paved roads and sites so we felt much better about being there in the rainy season. Even though we stayed 12 nights we really weren't there much. Five of the days were spent on a Disney cruise with family and three more were spent on an unplanned trip to Oklahoma City to attend Anna's father's funeral. He had lived to the age of 94 and succumbed to cancer within a week of finding out he had it. While it's always difficult to lose someone, we were grateful he didn't suffer long.
On returning from the cruise we found that ants had invaded our RV. Although we had seen ants before they were never as bad as this. They basically took over our cats food and so she just stopped eating. With a trip to OKC two days after our return we had to fix the problem quickly. I found they were coming in up our water hose so I lifted it off the ground. That didn't help as they just started climbing the pole and onto the overhead water hose. In the meantime, we also deployed Terro liquid ant baits. We had used these before and they work really well. Initially you get more ants but after a couple of days they start to diminish. We also deployed poison at the pole (probably shouldn't have so the ants could return to their nest with the poison). By time to leave for OKC the ants were greatly diminished but we also wanted to protect the cat food while we were away. After some research on Google, someone suggested putting the bowl within another container filled with water so there is a moat around the food that the ants cannot cross. We tried that and when we returned the ants were almost completely gone and the moat had worked well to protect the food. The cat was much happier and so were we.
Rating: ⭐⭐⭐
Site Quality: Asphalt roads and pads. Long enough for our rig and truck, we had to back the truck up as close to the trailer as we could. Sites had concrete patios with a picnic table.
Type: Commercial Park
Access: Just east of US-27 on US-192. Easy access even for a big rig.
Staff: The staff were friendly and accommodating as we lengthened our stay for our trip to OKC.
Amenities: Laundry facilities, Restrooms/showers, probably others but we didn't use them as we only probably hung around the park a total of one day.
Cellular/WiFi: Verizon and AT&T were both decent.
What we liked: Full hookup sites on pavement (important during the rainy season). Lots of space between sites. Felt safe for leaving our rig there while we were away.
What we didn't like: Ants were a big problem in the park and were mentioned by several others in reviews. No shade in the area we were in. We weren't real fans of the Orlando area. It is very crowded and congested and most things in the area are very overpriced.
Verdict: The park has a lot of potential but the ant problem needs to be worked on. There are always ants around but they seemed to be particularly bad at this park. We would likely look elsewhere if we were in the area again.