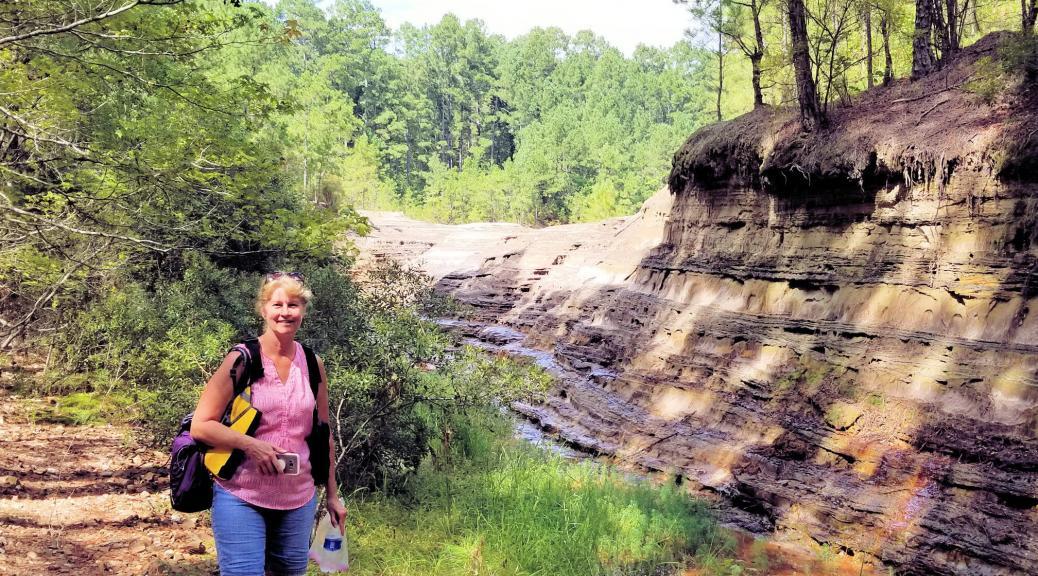 White Oak Lake State Park
Rating: ⭐⭐⭐⭐
Location:  Bluff City, Arkansas
Site Quality:  Asphalt roads and pads throughout the park. Mostly 30A back in spots but there are 5 pull through sites. Only 3 sites are 50A (A1, B25 and C27).   
Type:  State Park
Access:  From Interstate 30 go east on either Arkansas 53 or 24 to Arkansas 387. Some smaller roads but pretty easy even for a larger rig.
Staff:  The park attendant who checked us in was very helpful and friendly.
Amenities:  Water and electric only. Bath house in the camping area was clean.  Dump station, Fishing pier and boat dock. Boat rentals on site including fishing boats, canoes, kayaks and pedal boats. You can also rent fishing gear as well as bicycles. Several hiking and bicycle trails of various lengths.
Cellular/WiFi:  AT&T and Verizon 3 bars but we had data issues using the amplifier and MiFi devices but our phones worked pretty well without amplification. 
What we liked: Gorgeous park with lots of trees. Spacious sites. Site B25 had good satellite reception (C27 likely would as well) but many of the other sites likely wouldn't due to trees. Hiking trails. 
What we didn't like: Only a few 50A sites. Some roads were a bit narrow for our rig but they were manageable. No sewer hookups. Cellular data was inconsistent. Lots of bugs.
…