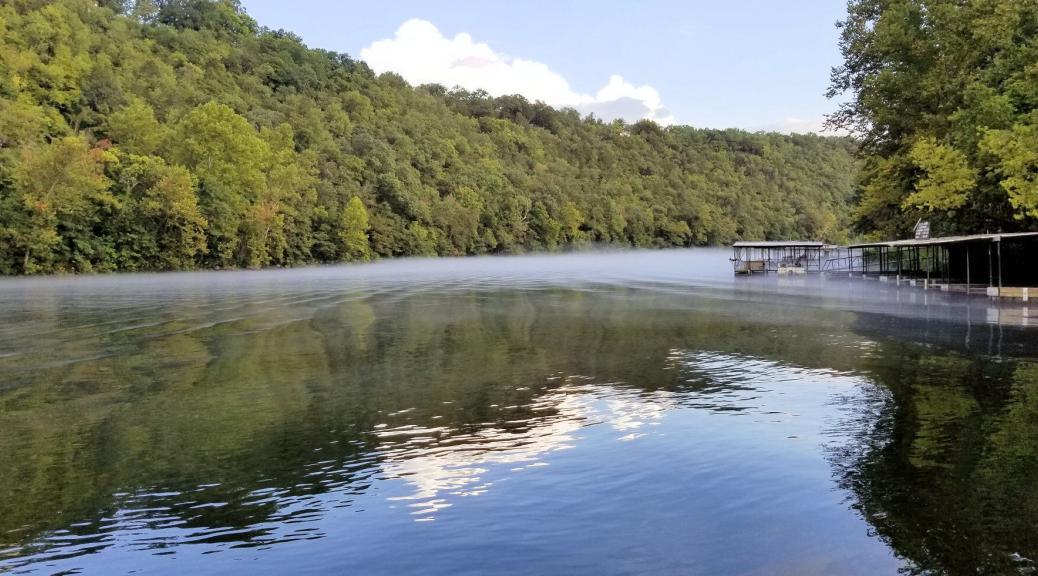 Rating: ⭐⭐⭐⭐
Location:  Branson, Missouri
Site Quality:  Asphalt roads throughout the park with gravel pull thru and back in spots.
Type:  Commercial
Access: From highway 65, take the highway 76 Country Blvd exit (center lane to turn then get into the left lane as soon as possible) then go 1.2 miles West to Fall Creek Rd (Yellow route south). Go left (south) 1.6 miles then take a slight left onto River Valley Rd. Follow the signs to the campground. Even though this goes into Branson on highway 76 it's not too bad even with a big rig. The road is hilly and busy but you turn off before the main area of Branson attractions.
Staff: Friendly and helpful but at times a bit odd. The did look out for us and move us to higher ground before potential flooding rains which was great but sometimes seemed to have a bit of a negative disposition. Overall, more positive than negative.
Amenities:  Cable TV, pool (2 but only one was open), store, laundry facilities along with showers and restrooms, horseshoes, basketball court, tornado shelter. Marina on site with fishing and boat rental opportunities. There are also cabins for rent and a playground for kids.
Cellular/WiFi:  AT&T and Verizon 1 bar (phones) with decent speeds (6 Mbps Verizon / 5 Mbps AT&T) when using the booster. WiFi was available but we did not use it.
What we liked: Felt safe and secure. Our sites (#84 and #8) had lots of shade from large trees.
What we didn't like: Satellite did not work but only because of the shade trees. Free CATV is included so that was an alternative. Speed limit is 5 MPH but many people were going through the park at least at 20 MPH.

…