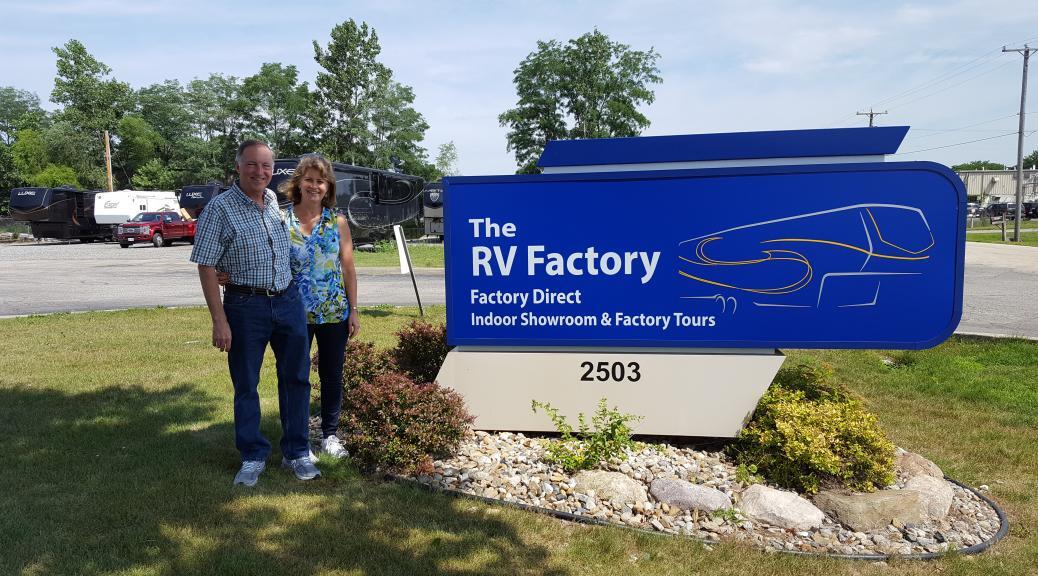 This picture was taken on July 21, 2017 after signing the papers to purchase our new Luxe 39FB from The RV Factory. At the time we had already been researching for at least a year what we wanted in our coach and what our plan for retiring to a nomadic lifestyle on the road would be. We plan to take delivery of our new coach about March 2018 and live in it for about 6 months in the Austin Texas area while we sell our house and make other arrangements. Although we have tent camped and owned a pop up trailer, we've never owned or towed a vehicle as large as the one we ordered. Many of our friends think we're crazy but ultimately we think this will work out great for us.
The mobile lifestyle will allow us to travel to cooler weather in the summer and warmer weather in the winter while visiting our kids and grandkids currently spread around the country. We're looking forward to it, challenges and all.
This web site is not intended to become a popular destination for other people, although it will be great if some of the things we learn helps others. Rather this site is for our friends and family to keep up with what we are doing and where and for us to keep notes about places we have been. We are not pretty enough or witty enough to gather a large following and besides, it's too much work to try to keep up with a "commercial" web site. We're retired after all!