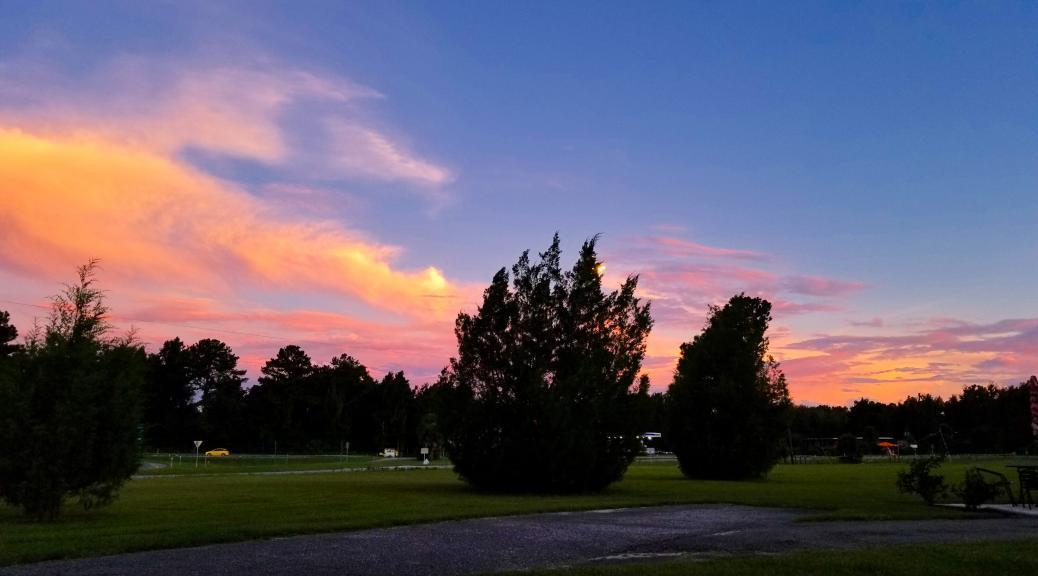 Jennings KOA, Jennings, FL
Jennings KOA, Jennings, FL
We stayed at the Jennings KOA for a week to escape hurricane Dorian. Luckily, Dorian turned and stayed off the coast of Florida but we were glad to be on asphalt pads rather than dirt like we were at Christmas, FL. We got very little wind and no rain here from Dorian but I don't think it ever got that bad in Christmas either. We do know they got a fair amount of rain and it really didn't take much to turn the park into a swamp. For peace of mind it was worth adding a few hundred extra miles to our trip.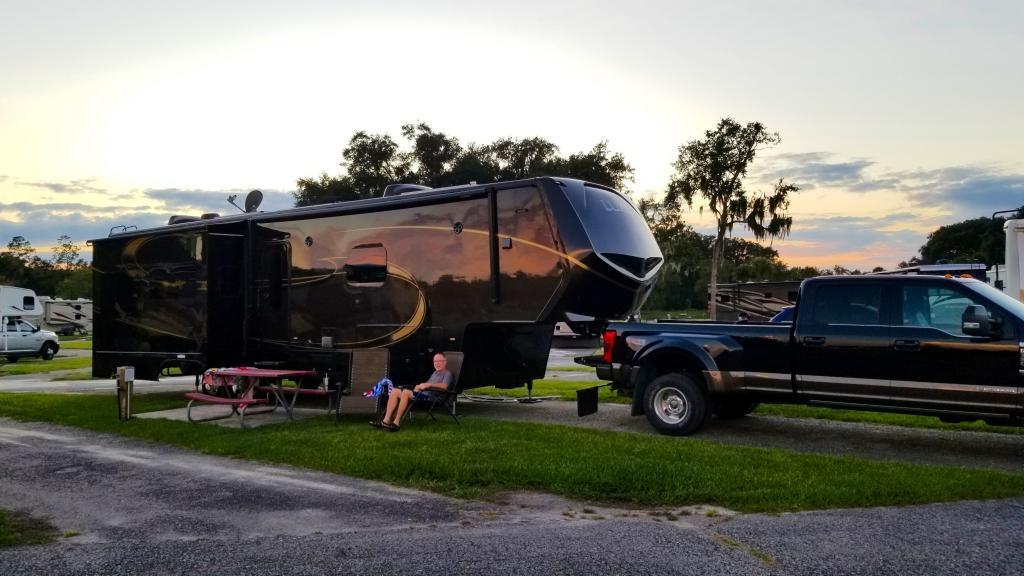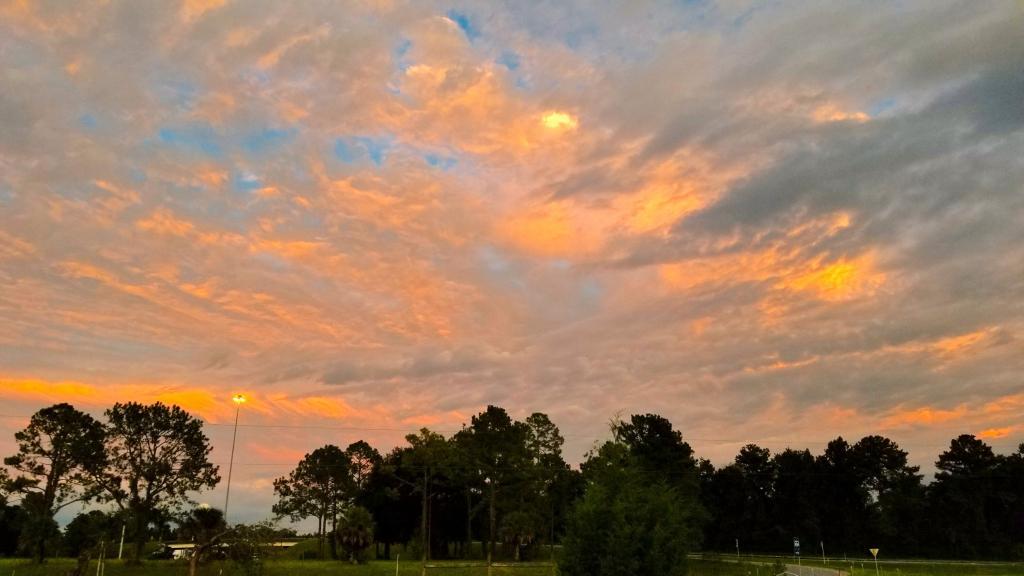 Rating: ⭐⭐⭐
Site Quality:  Asphalt roads and pads. Barely long enough for our rig and truck, we had to back the truck up under the trailer as far as we could. Sites are somewhat narrow and only have broken concrete patios with a picnic table. Luckily they have electrical limitations supporting 50A trailers so they generally only fill every other site which makes it feel less cramped.
Type:  Commercial Park
Access: Just off Interstate 75 on Hamilton Ave in Jennings.
Staff: The staff were friendly and accommodating as we lengthened our stay twice as we tried to figure out where hurricane Dorian was going to go. The owner moved other reservations around so we wouldn't need to change sites part way through.
Amenities:  Laundry facilities, Restrooms/showers, Volleyball, Shuffleboard, horseshoes, Bocce, Basketball, Cornhole, Gaga Ball, Tic Tac Toe, community fire pits. Playground and picnic area along with a small lake. Swimming pool. Recreation room. Free cable TV and WiFi.
Cellular/WiFi:  Verizon and AT&T were both decent at about 4 Mbps. Their WiFi was also usable at about 3.5 Mbps.
What we liked: Full hookup sites on pavement (important during the rainy season). Although within site of I-75, there wasn't much road noise.
What we didn't like: KOAs are always expensive for what you get. Sites are narrow and the site we were on (#50) was difficult to get the truck parked in front of the trailer. You either had to back up a long way or go through an empty site. There isn't much around Jennings, however, Valdosta Georgia is only about 20 miles away and has pretty much everything you would want including a Walmart and Sam's Club.
Verdict: This is not a destination park but for us it was exactly what we needed. It was about 100 miles from the coast which helped distance us from the expected path of hurricane Dorian. It also had paved roads, few trees above the sites (nothing to fall on our rig in high winds and satellite TV access) and it had cable TV which included the weather channel and several locals for us to get weather information. Overall, it was one of the nicest and best maintained KOAs we have stayed at.