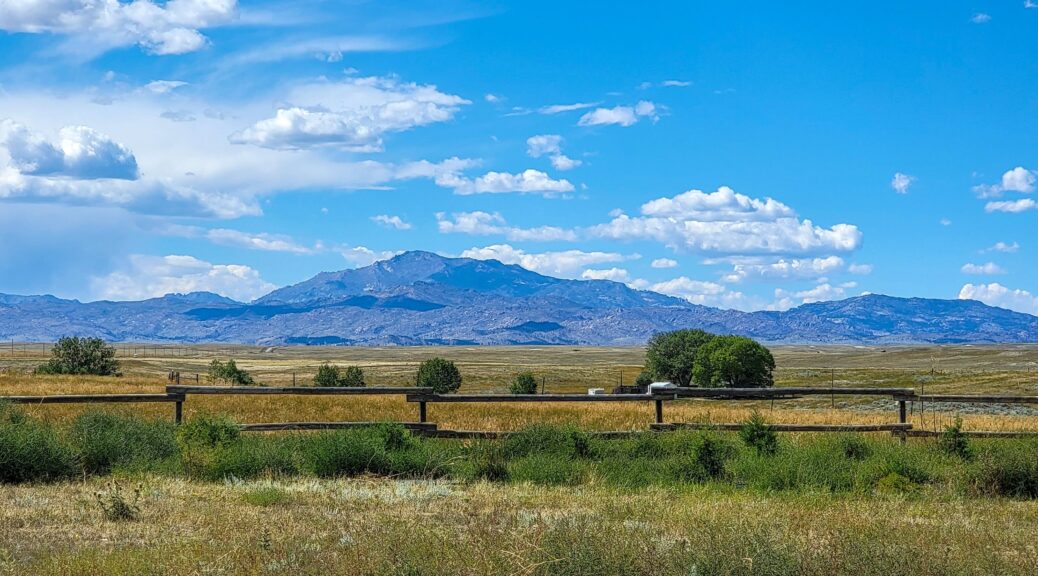 Park Review – El Rancho Village RV Park and Cabins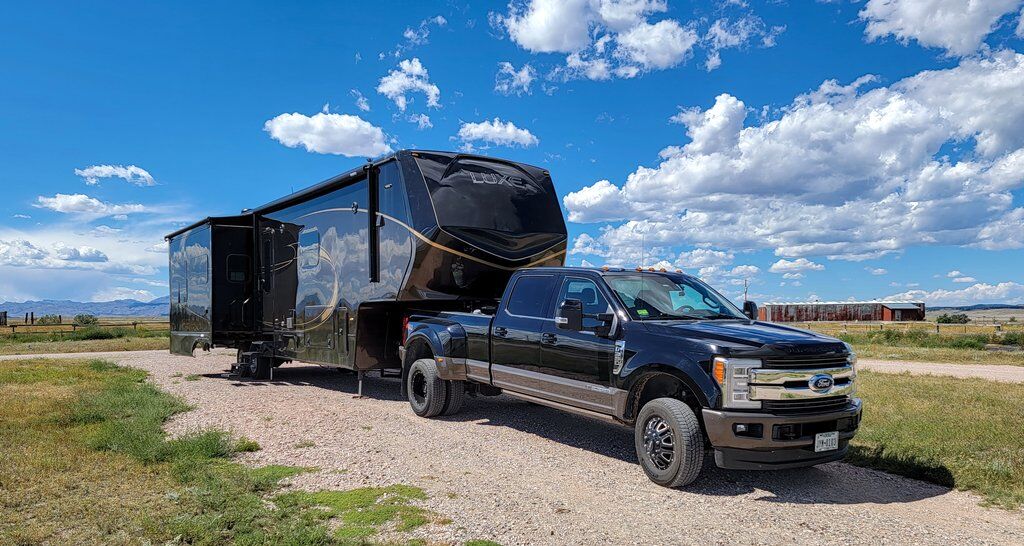 Rating: ⭐⭐ 1/2
Location: Wheatland, WY
Type: Commercial Park
Check-in/Check-out times: 12:00/11:00
Site Quality / Amenities: Sites are full hookup with 30/50A service an no other amenities. There are mens and womens bathrooms/showers and a laundry. There are also 6 small cabins available for rent.
Access: Easy access from Interstate 25 at the Fish Creek Rd. exit. The park is alongside the interstate on the west side.
Staff: Friendly and efficient. We had pre-booked and pre-paid so check in took all of about minute.
Cellular/WiFi: The park had WiFi but we didn't use it. We were at the north end of the park and the WiFi was likely at the office near the south end so the signal was weak. We had 3-4 bars ob Verizon and the speeds were OK at about 25 Mbps down and 8 Mbps up.
Restaurants: We did not eat out during out stay.
Nearby parks: We did not look at any other parks during our stay and there aren't a lot of options in this area.
What we liked: Easy access to the park and it was exactly half way to our next major stop. Nice view of the mountains to the west.
What we didn't like: A small amount of noise was detectable from the Interstate. Not much of anything to do in the immediate area but this makes a good overnight stay.
Verdict: We would stay here again for a one night stop when travelling through the area.