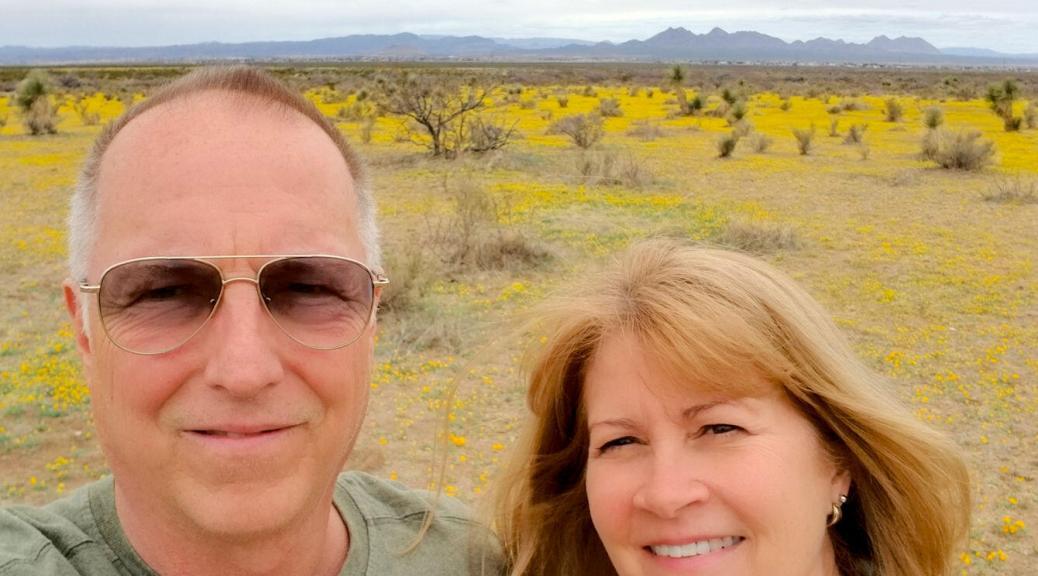 Las Cruces, NM
Las Cruces, NM
We spent a week in Las Cruces in early March and enjoyed our stay in the Hacienda RV Resort in the heart of the city. We had THE BEST Mexican food at Nopalito Restaurant and have discovered yummy Prickly Pear Margaritas! We liked them so much we had to buy some Prickly Pear syrup so we could make our own.
We only had a couple of days to explore and get some shopping done because of weather. During several days with wild wind and dust storms we had to just hunker down, keep the windows closed and wait them out. At one point we had wind gusts over 60 MPH!
Since we were only a few miles from the Old Historic town of Mesilla we spent an afternoon taking in the Old Plaza area. It's fascinating to us to learn about the history of the towns we visit. Indians and Conquistadors used Mesilla as a camping place. It became an overnight stop during the Overland stagecoach days. When white settlers came to the area in the 1800's the area was still part of Mexico and the adobe houses were built close together around the plaza, with the church at one end, to protect against Indian raids. These houses and the plaza have been refurbished as gift shops. B&B's, and restaurants today. Amazing to believe that this small plaza was once the capital of New Mexico and Arizona territories with bullfights, cockfights, outlaws, the famous courthouse that tried and sentenced Billy the Kid to hang, and bloody shootouts simply over politics!
One day was spent at the Organ Mountains-Desert Peaks National Monument. Located just 10 miles east of Las Cruces and bordering and overlooking the White Sands Missile Range. Such amazing history as Geronimo's Cave and other shelter caves with Indian artifacts dating back to prehistoric days, silver mines, outlaws including Billy the Kid, stagecoach routes, and original US/Mexico border from the Gadsden Treaty. Along with the rugged beauty of these mountains we have come to love (minus the dust storms!) and the surprising beauty of spring flowers in the high desert.
After 9 months on the road we are still loving our RV life! Getting out of our small corner of the world we realize our country is so amazing. We are so thankful to have time to explore, absorb life, and meet such wonderful people in all the areas we visit! Hope you are enjoying our blog and pictures! We always love reading your comments!
Rating: ⭐⭐⭐1/2
RV Park: Hacienda RV Resort, Las Cruces, NM
Site Quality: Asphalt roads with gravel pads. The park contained a mix of back in and pull through sites though most were pull through. We were in an extra long pull through site (#162) which was plenty long for us to unhook the truck with both on the pad. Most sites were arranged for two trailers parked in opposite directions with a small wooden fence between each pair of sites. Connections were conveniently laid out for our rig however the sewer connection was sunken below the service preventing us from being able to thread into the pipe as it should be able to. We even bought a new elbow but it didn't work either.
Type: Commercial
Access: Easy access from Interstate 10 in Las Cruces.
Staff: All of the staff we spoke with were very friendly and helpful.
Amenities: Full hookups, free cable TV, dog run, laundry room, hot tub, exercise room, restrooms and showers.
Cellular/WiFi: AT&T and Verizon were 5 bars without amplification and 4G service was good. WiFi was available and worked exceptionally well – better than cellular data rates in many locations. I used it for a while but then during a wind storm it seemed to fail. At the same time, the free cable became intermittent during the wind storm.
What we liked: Nice, well maintained park. Lots of options for shopping and restaurants nearby.
What we didn't like: The neighboring site in each pair leaves your neighbor only a few feet from your rig with slide outs extended. Expensive for what we used. We had several intermittent problems with WiFi and Cable TV. Road noise from I-10 was pretty loud at times. There was a railroad track a little over 1/2 mile away that was louder than we expected but luckily it only had a couple of trains a day.
Verdict: Good for a short stay of a few days up to a week.