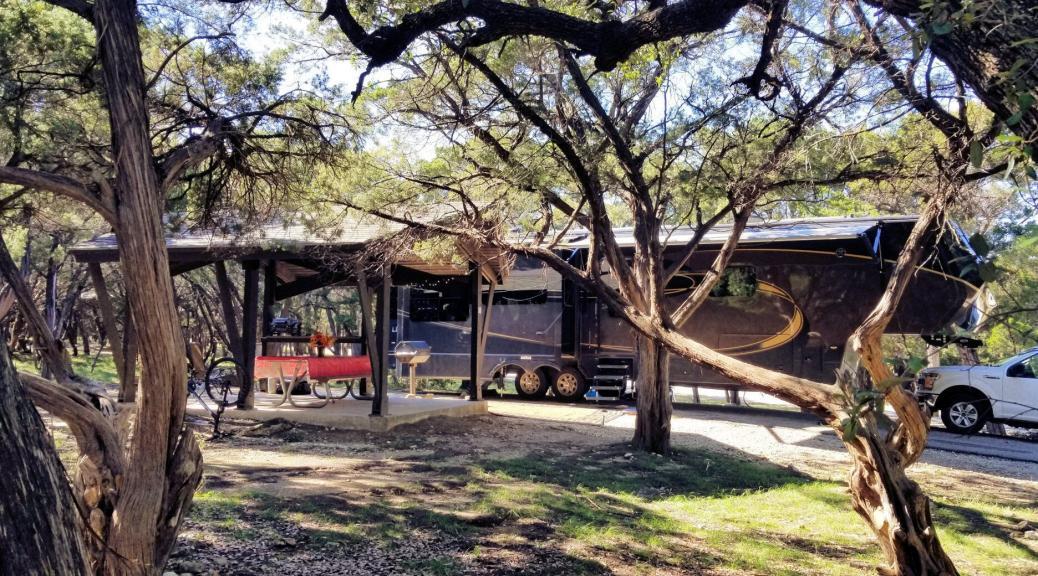 Cedar Breaks COE
Cedar Breaks COE
Rating: ⭐⭐⭐⭐
Location: Georgetown, Texas
Site Quality: Asphalt roads and pads. Each site has a covered picnic table, grill and fire ring.
Type: COE
Access: From Interstate 35 in Georgetown take either Highway 29 or Williams Dr. West to DB Woods Rd. Go South from Williams Dr. or North from Highway 29 to Cedar Breaks Rd. then go West into the park.
Staff: We had good experience with the park attendants which was a relief since there was an encounter with a park attendant that went viral on Youtube just after we booked the reservation. The person involved is no longer associated with the park.
Amenities: Water and Electric only, bath house and restrooms.
Cellular/WiFi: AT&T and Verizon 4 bars even without amplification. We got about 8 Mbps on AT&T and 8.5 Mbps Mbps on Verizon.
What we liked: Pretty, well kept park surrounded by lots of cedar trees, with lots of space between most sites which helped with privacy.
What we didn't like: No sewer hookups.
We spent two weeks here in October 2018 mostly to take care of doctor appointments and to see friends. As we had lived here for about 25 years prior to taking off on our RV adventure we didn't do anything touristy. We did spend time at some of our favorite restaurants and stores. Our truck also spent a week in the shop getting a problem fixed with it's DEF (Diesel Exhaust Fluid) system.