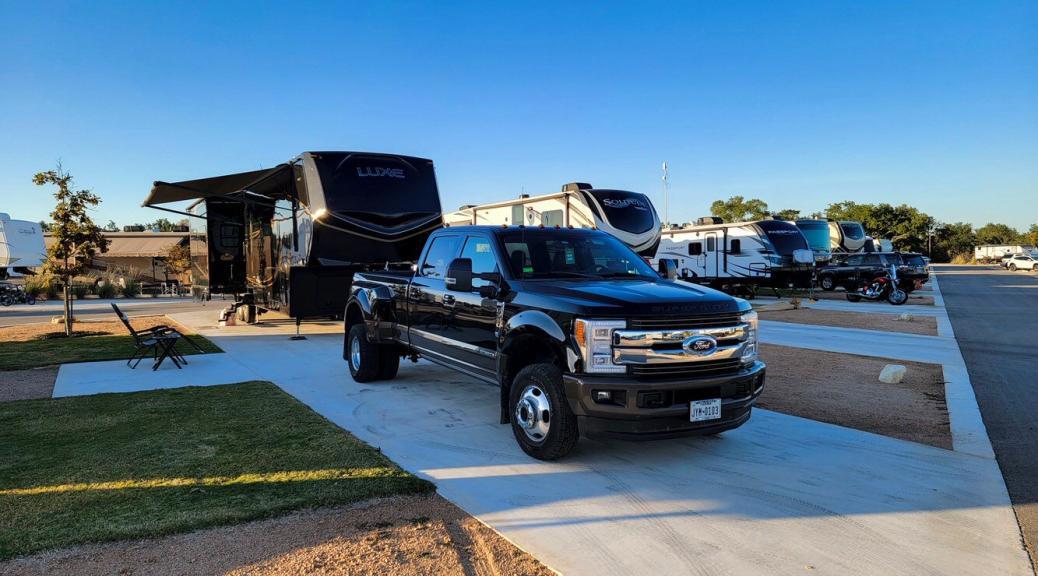 Stone Oak Ranch RV Resort, Georgetown, TX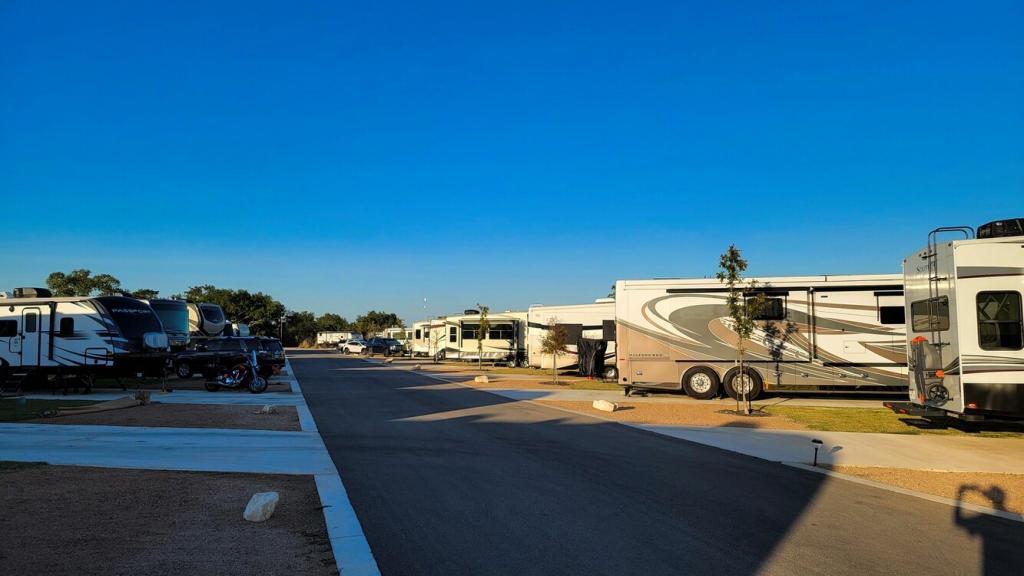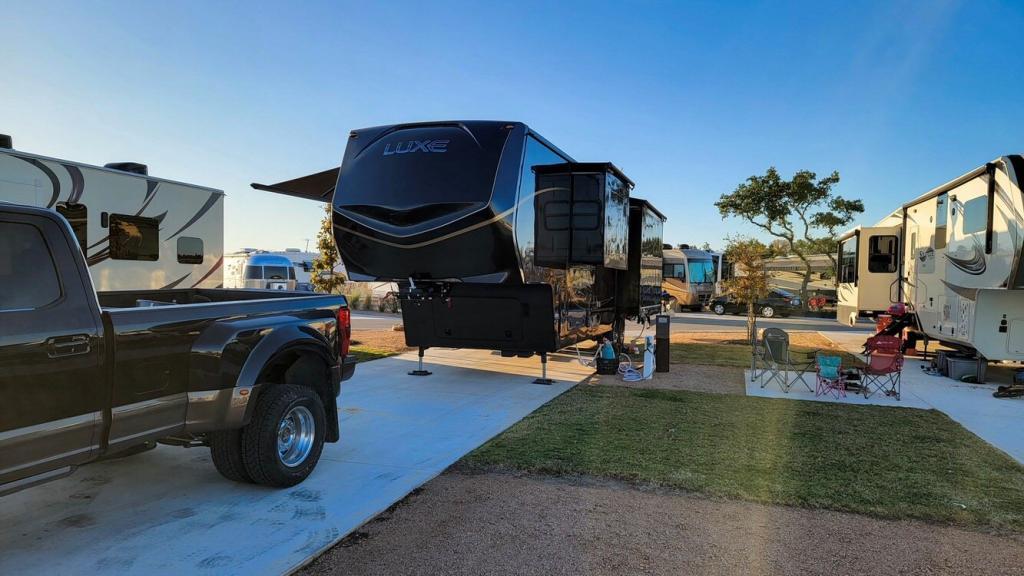 Park Review – Stone Oak Ranch RV Resort
Rating: ⭐⭐⭐⭐
Site Quality / Amenities: Asphalt roads and concrete pads. There is a decent amount of space between sites but they are not huge. Standard pull-thru sites are 80′ long so plenty big for us. There are rest rooms with showers, laundry rooms, a fitness center and a business center. There is also a heated pool, a picnic area and a playscape. There are two dog parks and a pickleball court.
Type: Commercial Park
Access: Off Ronald Reagan Blvd. (Parmer Lane) west of Georgetown and north of Cedar Park.
Staff: The staff were very friendly at check-in but we didn't really see them after that.
Cellular/Wi-Fi: Verizon was fast at 44 Mbps and AT&T was a bit slower. Both suffered from intermittent latency issues and occasional drop outs.
Restaurants: There are numerous restaurants nearby in Georgetown, Cedar Park and Liberty Hill.
Nearby parks: We didn't check out any other parks in the area.
What we liked: Concrete roads and pads. Our site had a good amount of room on the outdoor side.
What we didn't like: The paved porch is too far forward for Fifth Wheels, putting it beside the tow vehicle. Regular sites did not have picnic tables or chairs. Camp fires are not allowed.
Verdict: Good place for longer stays in the area.