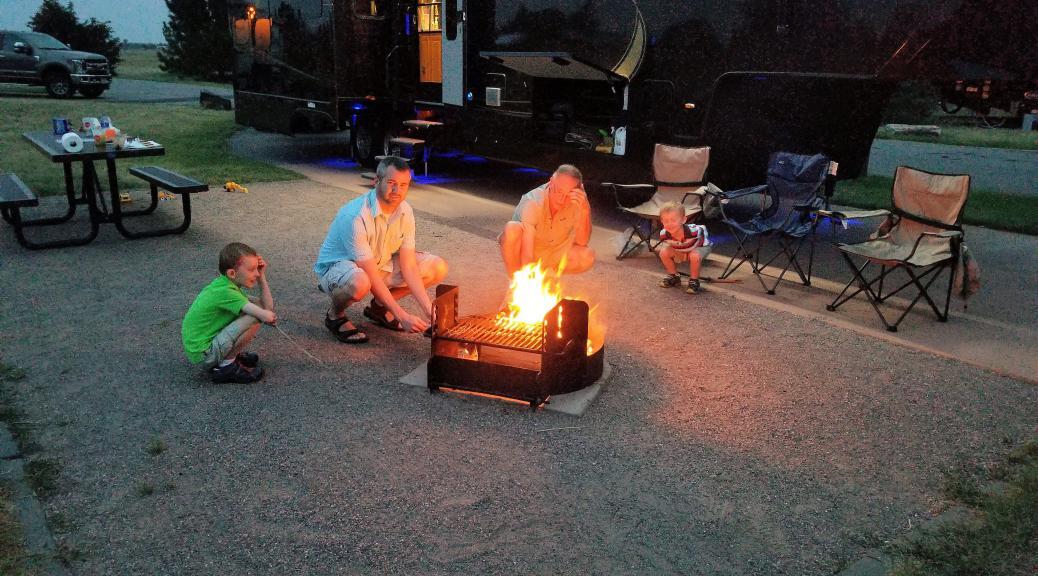 Chatfield State Park – Littleton
Chatfield State Park – Littleton
Rating:  


Location: Littleton, Colorado
Site Quality:  Paved roads and pads throughout the park. Pull thru and back in spots. Each site has a picnic table and fire ring.
Type:  State Park
Access:  Must use entrance off Titan as the main entrance has a 13′ height restriction due to the entrance station.
Staff: Friendly and helpful.
Amenities:  Laundry facilities along with showers and restrooms. Trails throughout the park and a swim beach (although it was closed for renovation during our stay). Playgrounds for kids.
Cellular/WiFi:  AT&T and Verizon 3 bars and decent speeds (>5Mb on both although AT&T was better than Verizon). WiFi was available but we did not use it as it is an open system.
What we liked:  Quiet, peaceful atmosphere. Felt safe and secure. Most sites in the D loop were plenty big for a 41′ RV and the truck.
What we didn't like: In addition to camping fees, you also have to pay $8 per day for an entrance fee. For more than about a week, an annual pass is cheaper at $70. This seems common for other states as well. Most sites offer little shade although some do have relief from either morning or afternoon sun.

We spent 13 days here visiting our son, daughter in-law and grandkids who live only a few miles from the park. During that time we had to move several times as we had made our reservations too late to get a block that long at a single site. Be sure to book longer stays 6 months ahead of time!
Other Information: The campground facilities are open year round. The A and B loops have larger trees and full hookups but the roads and spaces are much tighter for a fifth wheel of our size. The C loop is electric only and has the same size issues. Really the D loops is the best loop for big rigs and also has full hookups. Within the D loop, sites 158, 159, 171, 175, 180, 181, 183, 184, 186, 187, 189, 191 and 197 would be our choices with the ones on the West side of the loop preferred as they are more private. You can reserve spots six months in advance and must do so if you want a good spot for a longer period of time. You also can only reserve 14 days out of a 45 day period.