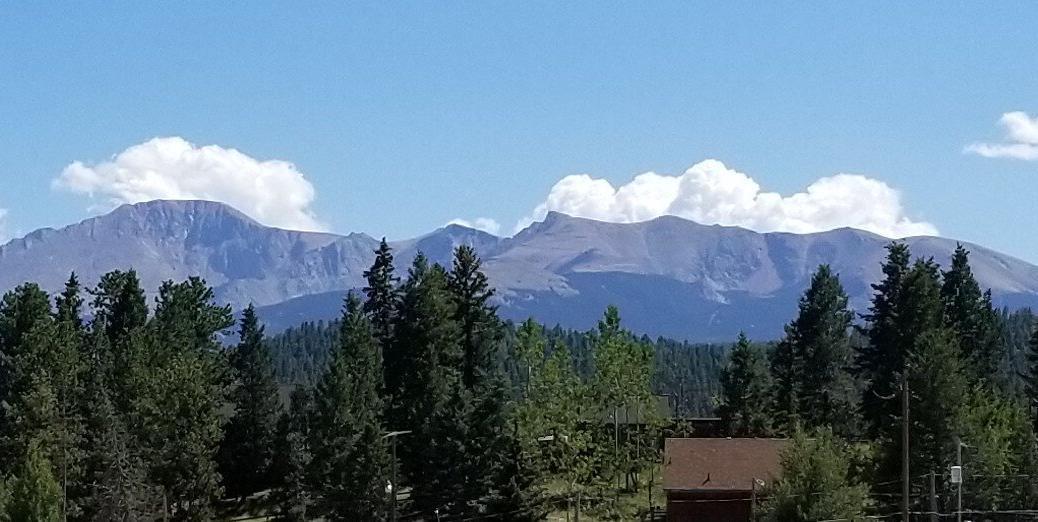 Diamond Campground and RV Park – Woodland Park
Diamond Campground and RV Park – Woodland Park
Rating:  


Location:  Woodland Park, Colorado
Site Quality:  Gravel roads throughout the park with gravel pull thru and back in spots. Each site had a picnic table and fire ring.
Type:  Commercial
Access:  Off highway 67 with good access for big rigs.
Staff: Friendly and helpful.
Amenities:  Laundry facilities along with showers and restrooms.
Cellular/WiFi:  AT&T and Verizon 3 bars and decent speeds (>25Mb on both). WiFi was available but we did not use it.
What we liked:  Quiet, peaceful atmosphere. Felt safe and secure. Site was plenty big for a 41′ RV and the truck.
What we didn't like: While we had a great site, I could see that some of the others might have been a bit too close together for our preferences. Others backed up to a commercial facility while ours backed up to a neighborhood. Although not really a problem, backing up to woods would be better. We were also under pine trees which were beautiful but pine sap dropped on the truck and trailer. Pine sap can be difficult to remove!

Up to this point (August 2018) this is so far our favorite park out of 20+ we have stayed at. Many people stay here for the summer season moving back to warmer areas in the winter. The park reserves spots for monthly and seasonal guests around mid-August for the following year. In 2018 the dates were 8/13 through 8/18 for seasonals (approximately mid-may to mid-september I believe), and 8/20 through 8/25 for monthly  reservations. Contact them before mid-August to get the latest information for the following year.
While here we visited several spots around the area including the Cripple Creek / Victor gold mining area, Red Rocks Canyon – an outdoor area with hiking trails nearby, driving scenic highway 67 up towards the Littleton area as well as visiting with the Joneses of the Rockies as well as attending Jason and Ryan's birthday party. We also celebrated Anna and my birthdays with them too.