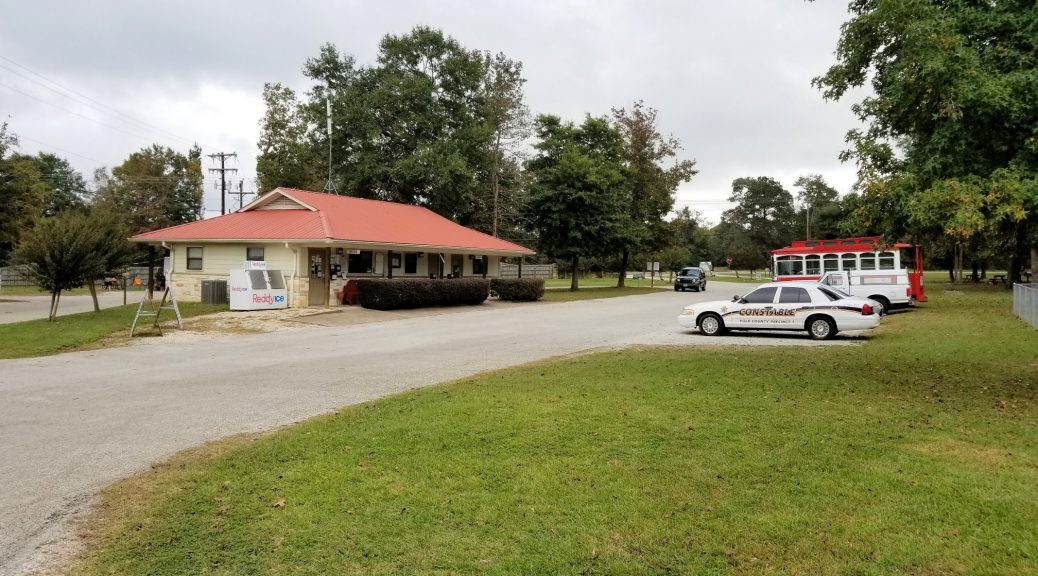 Rating: ⭐⭐⭐
Location:  Livingston, Texas
Site Quality:  Asphalt roads with gravel pads. There are both pull thru and back in spots. More than half are 50A with the remaining being 30A. Each site has a picnic table. 
Type:  Commercial
Access:  From Livingston go South on 146 about 8 miles to the park. The turn on to 146 is a bit tight.
Staff:  All staff we met was friendly and will go out of their way to help.
Amenities:  Full hookups, swimming pool, laundry (2), bath house and restrooms (2). There is also a dump station and dog park on site.
Cellular/WiFi:  AT&T and Verizon 4 bars even without amplification. We got about 6 Mbps on AT&T and Verizon although I was getting 21 Mbps on my cell phone. The data from the Mobley and MiFi was a bit intermittent even when connecting directly to them.
What we liked: This is where our mail service is located so getting mail was convenient. Lots of daily activities including movies. Pull thru sites were long and roomy. Lots of full timers here – some with really nice trucks!
What we didn't like: Not the prettiest of settings although there are a lot of trees around the edges. For a weekly rate with 50A and a premium site the price was only about $27 per day so that made up for it.
…