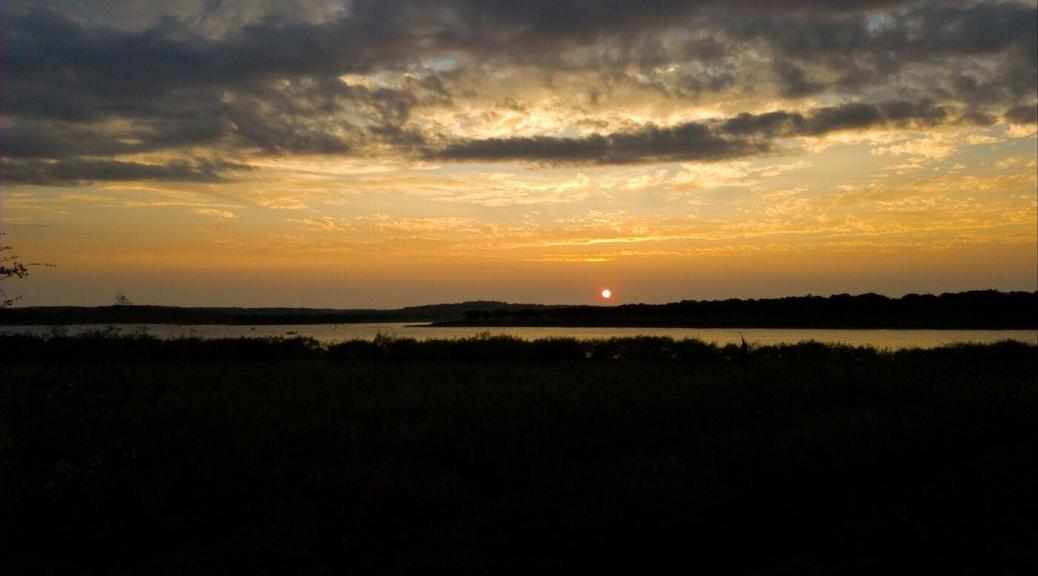 Cranes Mill Park (COE), Canyon Lake, TX
Cranes Mill Park (COE), Canyon Lake, TX
We spent 2 weeks at Cranes Mill Park on Canyon Lake as our first stop after Johnson Creek where we had stayed put for six months while waiting for COVID-19 to improve. Cranes Mill and Canyon Lake had been highly recommended by our new friends Darrell and Kay who we met at Johnson Creek as well as several others. There aren't a lot of trees in the park but we couldn't have picked a better time to be there. Eleven out of the fourteen days we spent there were were fairly cool for Texas in mid-September. In the evenings with a north breeze it actually got a bit cold and we were able to enjoy three campfires.
The lake is somewhat small and is narrow so you can see all of the activity on the lake as well as on the opposite shore. Although there are several parks around the lake (Potters Creek is the only other COE park open to the public and it was right across the lake from Cranes Mill). The rest of the shore is mostly populated with very large and beautiful homes. The lake is nestled between some of the small rolling hills on the south eastern end of the Texas Hill Country.
While driving around the lake one day we ran over something that punctured a tire. We plugged the hole and aired it back up but knew we needed to get it replaced for safety. We went to the nearby town of Bulverde where there just happened to be a Discount Tire. When we last bought tires we got them from another Discount Tire store and had bought certificates (their road hazard program) so they replaced the year old tire for free, we just had to buy a certificate to cover the new tire. There was also a Super Walmart there that was great. The infrastructure in Bulverde seems to be built up for expected explosive growth but that growth hasn't caught up to the stores yet. Both Walmart and Discount Tire were not very busy so they were great places to shop about 15 miles from the park.
Park Review
Rating: ⭐⭐⭐
Site Quality: Asphalt pads and roads. Our site was long enough for our rig and truck with plenty of room for another vehicle. The pads were extra wide leaving a nice walkway alongside the trailer. On top of that, there was a crushed granite walkway leading to a concrete pad for the picnic table and then surrounding the picnic table. Unfortunately, the granite area had not been maintained. Many were completely overgrown while ours was about 50%. To make matters worse, it wasn't just grass and weeds but was full of stickers. We see other people complain about stickers in grassy areas around parks and tend to discount that – we are in nature after all. But this was an improved area that was a part of the camp site and it was a bit disappointing.
Type: COE
Access: On the southwest side of Canyon Lake. Decent access from all directions via smaller farm to market roads.
Staff: We arrived at 10 minutes until 3:00 PM. Check-in time is officially 3:00 PM but nowhere we have been in 2-1/2 years rigidly enforced the check-in time. We quickly learned that this place does. We were told we would need to back up or figure out how to turn around and wait for 10 minutes before we could check in. That close to the time, I might have thought they would check us in and then tell us to pull forward and wait until 3:00 to go to our site, but no. So we backed up, waited 5 minutes before being waived forward! This was not an issue of the staff, they were very nice, but rather of the ranger who enforces that rigidly and punishes them if they break the rule. In the future, DO NOT ARRIVE BEFORE CHECK-IN TIME.
Amenities: There were Restrooms with showers but we didn't use them although they appeared to be clean. Other reviews were critical of the cleanliness. Each site had a fire ring, grill and covered picnic table.
Cellular/WiFi: Verizon and AT&T were both pretty good. My phone had 4 bars on Verizon and data speed was about 16 Mbps.
Restaurants: Bare Bull BBQ near the park served up heaping portions of BBQ and sides and was some of the best Texas BBQ we had in some time. We met up with friends Armando and Sherry at Milagro's Hill Country Tex Mex in Wimberley about 30 minutes from the park. This is a nice, family run, restaurant serving up great Tex Mex just south of Wimberley. Wimberly is a quaint Hill Country gem with lots of shops and restaurants and is a great day trip destination when in the area.
What we liked: The RV sites are spaced pretty far apart and pretty much all of them have a good view of the lake. The sites are also very wide. Friends recommended site 15 and that was likely one of the best sites with a full view of the lake and sunsets outside the left side of the RV. Unfortunately, the door side on RV's is the right side so it would have faced away from the lake but otherwise it was a good site. Site 15 is also a handicap site so if you're not handicapped you could get bumped out of it if necessary for someone who is. Site 17 or site 20 (lots of shade) would be great for us if they are long enough. We stayed on site 25 which wasn't bad but the view of the lake was obstructed by an unmaintained area of weeds and short mesquite trees.
What we didn't like: The rigid check in time was a bit absurd considering it would have been about 2:55 if we had been allowed to go ahead and check-in and closer to 3:00 by the time we arrived at our site. Lack of maintenance (stickers) in the crushed granite area in our site. It looked like they had sprayed weeds coming up in the asphalt to protect it but left campers to pull the weeds or deal with the stickers. It had been a long while since the grassy areas had been mowed, including the area around our fire ring – it probably hadn't been mowed since spring. A few days before we left a crew showed up and mowed and weedeated the area and it was much nicer after that. They didn't do anything for the crushed granite area though.
Nearby Parks: Potters Creek is another COE park on the North side of the lake and we drove through it one day to take a look. We actually liked it a bit better than Cranes Mill. It has the same – no earlier than 3:00 PM arrival policy as Cranes Mill. For some reason Loops 1 and 2 (about half the total campsites in the park) are closed and the gate attendant told us it would likely stay that way. We don't know why as these looked to be some very nice sites. Loop 4 is really the only one we could fit into. Of those sites 72, 74, 76, 77 and 80 would probably be the best with good views of the lake and some shade. The sites on the inside of the loop could work as well if the prime spots weren't available particularly sites 70 or 79. We also drove through the Lazy L&L Campground which is below the lake along the Guadalupe river. Depending on the length of the site, just about any of the Full Hookup sites would be good although all are away from the river. The water/electric sites (108-133) are right on the river but do not have sewer. During the summer this park is likely full of tubers and younger folks but this could be a good place in the fall or winter. Get to the park on using River Road from the West end. Coming from the East would likely be difficult to navigate with a big rig.
Verdict: We would consider staying here again although we might look for a shady spot in Potters Mill or even try Lazy L&L for something a bit different.