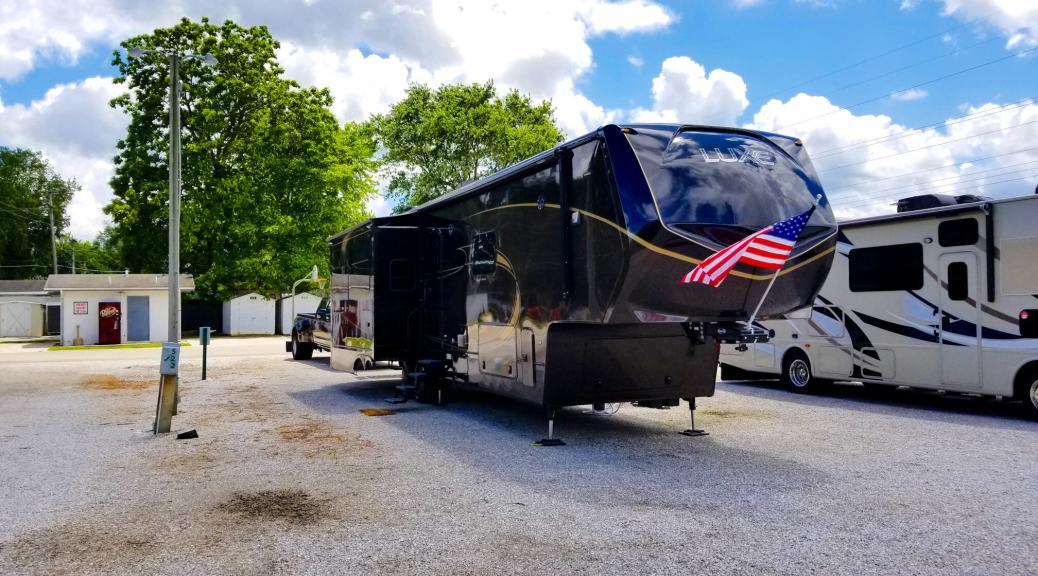 Ozark Highlands, Springfield, MO
Ozark Highlands, Springfield, MO
We stayed here for two weeks in June of 2019 while visiting Anna's uncle John. This is a good alternative to the KOA where we have stayed before as it is lower cost and much closer to John's house. The park has been here since the 1940's and is primarily designed for mobile homes but they have included sites for short term stays in RV's and for longer term stays (over a month) you would be placed on a mobile home site. Mobile homes in the park range from very well kept to some being in need of some TLC but overall the park has aged well unlike most mobile home parks.
Rating: ⭐⭐⭐1/2
Site Quality: Asphalt roads and gravel pads (short term stays). Apparently for stays one month or longer they may put you in some of their nicer sites with concrete pads and trees. These appear to be older mobile home sites and some are rather rough for an RV. For a long term stay it would be nice to be able to pick your site. Short term sites are a combination of pull through and back in sites.
Type: Commercial
Access: Relatively easy access from the James River Freeway (Highway 60) in southeast Springfield.
Staff: The staff were friendly and helpful. When we arrived on a Sunday with the office closed they came immediately to help us when we found a car parked in our site and no one around to move it.
Amenities: 50A power with full hookups. There were 2 storm shelters within the park which could be helpful since this area of the country frequently gets bad weather. There are restroom/shower facilities as well as a laundry although we didn't use any of them. The office area was clean and well maintained so the other facilities likely were as well. There is a playground, dog run and a swimming pool.
Cellular/WiFi: Verizon and AT&T were decent (2-3 bars) without amplification. Data speeds were somewhat slow at times and usually below 8 Mbps.
What we liked: Although the park is older bit it and most of the mobile homes in the park are fairly well maintained. People living in the park were friendly. Lots of stores and restaurants nearby. Less expensive and overall quieter than the Springfield KOA where we have stayed in the past. The park was large enough to take a 30 minute daily walk. Walmart and other stores as well as restaurants are within walking distance.
What we didn't like: No train noise although there is occasional road noise as well as some industrial noise nearby that frequently occurs between 3 and 4 in the morning (dumpster service). The pull through sites were basically a parking lot of gravel. Pull through sites are close together.
Verdict: Very close to relatives in Springfield. This is not a destination stop but is a good, safe place for short stays when travelling through the area or visiting relatives. We would stay here again and prefer this to the KOA in town.