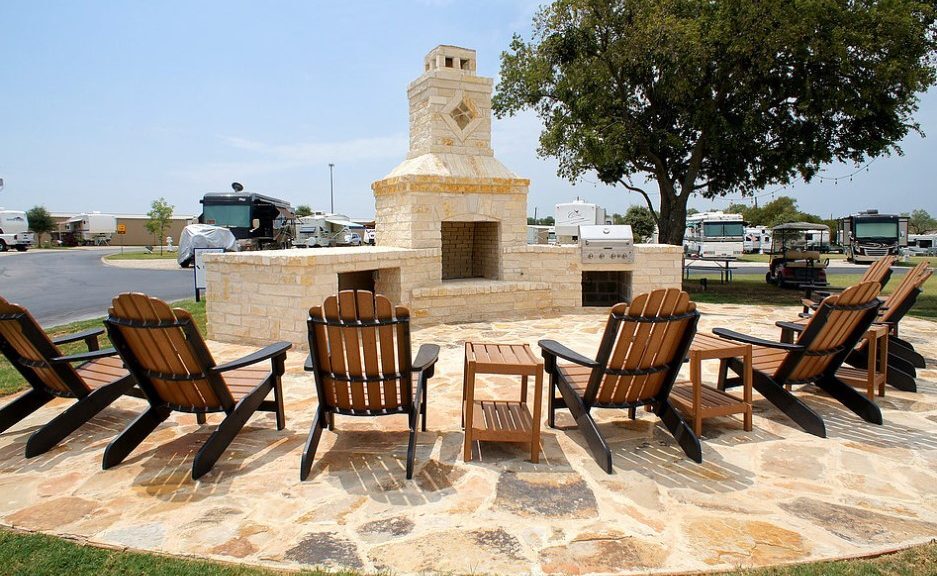 Shady Creek RV Park and Storage, Aubrey, TX
Shady Creek RV Park and Storage, Aubrey, TX
We stayed here for 4 days in May 2019 so we could visit family and friends in the area. It had been more than 26 years since we had lived nearby and needless to say the growth in the area had made it virtually unrecognizable from when we were in The Colony in our first house.
Rating: ⭐⭐⭐
Site Quality:  Asphalt roads and gravel pads. All sites are back in. The park was clean and well kept and seemed to consist of mostly long term residents with a few sites available for short stays. Long term sites were well kept unlike many places we have stayed.
Type:  Commercial
Access:  Easy access from Highway 380 between McKinney and Denton TX. Highway 380 is pretty much on the northern edge of the northward growth of the Dallas area and traffic could be quite heavy with lots of stoplights.
Staff: We had minimal interaction but everyone was cordial and helpful. Our site guide did have me back up in spite of being on the grass resulting in some deep ruts due to recent rains.
Amenities:  50A power with full hookups. Although picnic tables were shown in the grassy area behind our rig, there were none. There was a playground, dog park, pond, pool, basketball court and a patio / fireplace / grill area available for outdoor recreation. Propane was also available onsite. There was also a laundry as well as restrooms/showers available although we didn't check any of these out.
Cellular/WiFi:  Verizon and AT&T were decent without amplification.
What we liked:  A walking trail in the back of the park made for a fairly long loop around the park for walking.
What we didn't like: The gravel sites were a bit soft due to heavy rains just before our visit. All connections were at the back of the site requiring a long water and sewer hose. In fact we used all 3 of our sewer hoses for the first time. The sites were also somewhat narrow making them difficult to back into and making exit via the stairs complicated particularly with the rut we left in the grass.
Verdict: We would stay in the park again to visit family in the area although I'd probably try a bit harder to get into one of the parks at Lewisville Lake or Lake Ray Roberts. Getting into one of these areas would likely require several months of advance planning, particularly in the summer oor across weekends. 5xx, 6xx or 7xx sites would be nice if available for short stays. We stayed in site 305 this time.