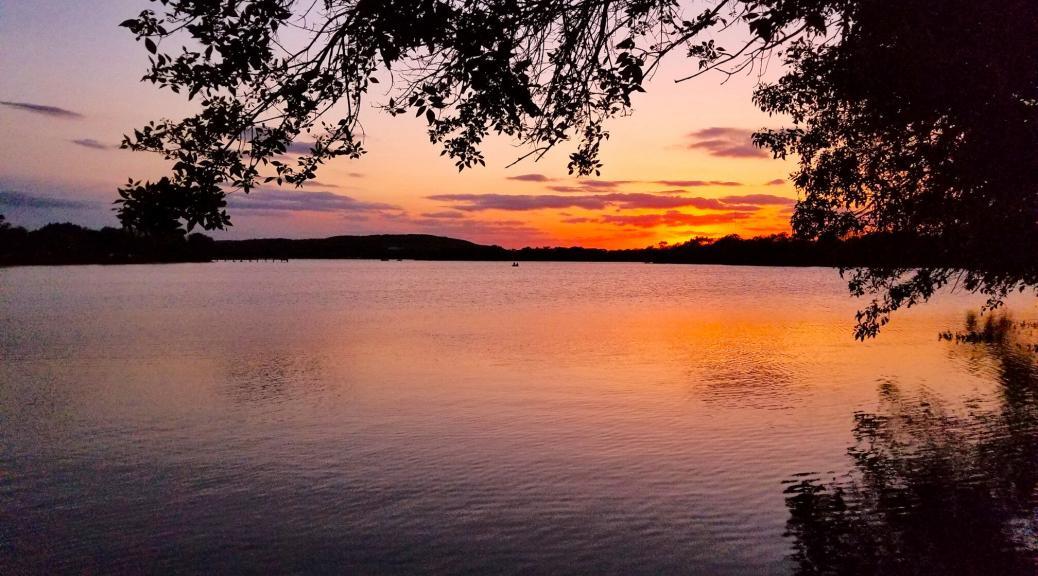 Inks Lake State Park, Burnet, TX
Inks Lake State Park, Burnet, TX
We stayed at Inks Lake State Park for 5 days in April 2019 on our way back towards the Round Rock area for our bi-annual visit. This was a great time of year for our visit as the wildflowers were beautiful and an evening campfire was great for the cool evenings. Inks Lake has always been a favorite park in this area although we never came here much when we lived close by. During the peak season this park stays very busy and closes entry to additional people during the day when the park reaches capacity.
Rating: ⭐⭐⭐⭐
Site Quality:  Asphalt roads and pads. Most sites are back in but there are a few pull throughs. The park was clean and well kept. On Easter Sunday it was quite busy which made navigating through the park with a big rig somewhat difficult.
Type:  State Park
Access: Easy access from Highway 29 between Burnet and Llano TX.
Staff: It was very busy when we arrived on Easter Sunday. The staff were professional and courteous but curt. They did not offer any additional information in the park like we usually see.
Amenities:  50A power with water but no sewer. Fire rings and picnic tables were at each site although some were placed in awkward locations relative to the sites. For instance, far away or on the wrong side of the site. Restrooms and showers looked nice and a couple had been recently replaced with updated ones. The dump station was a bit small and tight to get into and out of for our rig. There is a park store where you can also rent canoes and kayaks. There are also several playgrounds throughout the park. Finally, there are about 9 miles of hiking trails around the park.
Cellular/WiFi: Verizon and AT&T were decent with and without amplification. After thunderstorms came through the nearest tower apparently went down and then out connections became marginal for Verizon.
What we liked: Our site (#274) was right on the lake – maybe 100 feet from the water across a grassy field. We also had good satellite reception from the site. Most sites are spacious, and some offer quite a bit of seclusion. Lockers located throughout the park sell firewood bundles by credit card but were expensive for what you got.
What we didn't like: The park gets very busy on weekends and holidays. The roads and dump station are difficult to navigate for a big rig. No sewer connections.
Verdict: We would definitely stay in the park again particularly if we can plan far enough ahead to get a good site. Some of the sites we thought looked good were 232, 235, 267, 274, and 275. Other sites may work but without being lakeside.