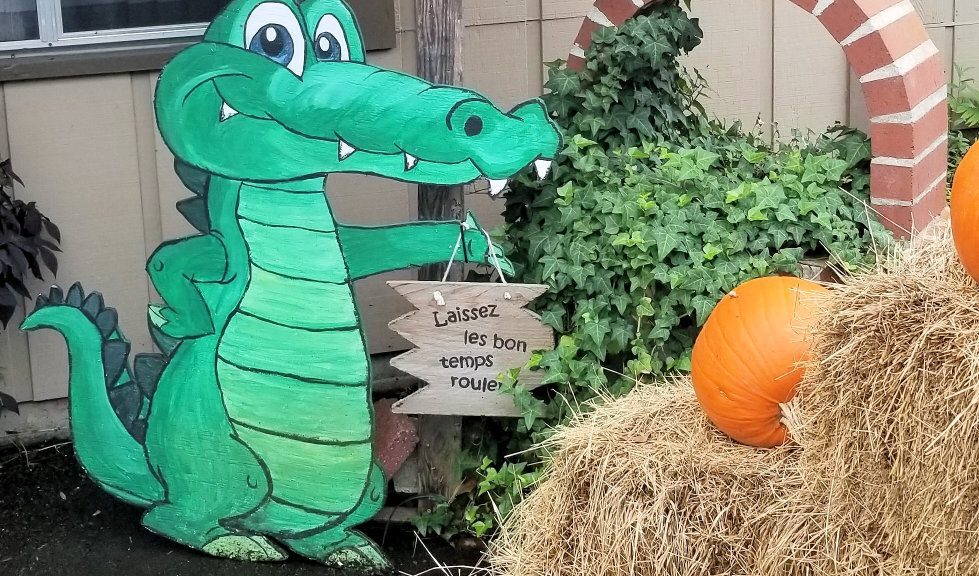 Lafayette KOA Holiday
Lafayette KOA Holiday
Starting with this post we are changing the order of our campsite posts and will be putting the rating and other information about the park at the end of the post and the hopefully more interesting text at the top. Let us know what you think about this change…
Although we typically only look at KOA parks for overnight stays, we stayed at the Lafayette KOA for one night on the way to New Orleans and for nine nights on our return trip so we could plan our next few months of travels. We also needed to get caught up on some other things we had been putting off like maintenance items in our RV which was a challenge with all the rain. KOA parks tend to have a lot of family friendly activities that we don't usually take advantage of and you pay for those amenities so they tend to be expensive. On the other hand, KOAs are often easy to access from major highways. This makes them quite convenient for short stays.
The Lafayette KOA (actually in Scott, LA rather than Lafayette) was a nice park built around a pond. It had many amenities for families as well as a new area in the back of the park which was much nicer than some of the other areas within the park. We stayed both times in the newer area.
Nearby were quite a few stores and restaurants many with great Cajun selections. We liked Fezzo's but our favorite place for seafood was Don's in nearby Lafayette. We also visited Crawfish Town USA on Thanksgiving day for their Thanksgiving buffet. It was mostly traditional holiday fare including turkey and dressing but they also had seafood items like fried catfish and seafood pasta. Almost everything had a bit of Cajun spices that made it unique for the area. Everything was very good!
While in the area we had a couple of clear days and took two side trips which are described in detail in other posts. The first was a Swamp Tour on Lake Martin east of Lafayette. We also went south down to New Iberia and Avery Island to take a tour of the Tabasco Hot Sauce factory.
Rating: ⭐⭐⭐1/2
Location: Scott, Louisiana
Site Quality: Asphalt roads with concrete pads. There were both pull thru and back in spots.
Type: Commercial
Access: Just off Interstate 10 with easy access to the park. The exception is that there is a roundabout you have to go through just outside the park that can be a bit challenging with a larger rig.
Staff: All staff we met were friendly and helpful.
Amenities: Full hookups, swimming pool(2), miniature golf, playground, laundry, bath house and restrooms. On site LP gas. Pond within the park allows for license free fishing.
Cellular/WiFi: AT&T and Verizon 3 bars without amplification. Data rates were pretty good on both.
What we liked: Concrete pads and paved roads as we had a lot of rain during our stay. Large park for a long walks.
What we didn't like: Some road noise from Interstate 10 and occasional distant train noise. Only the premium sites have fire rings – these were $10-$15 more per night.