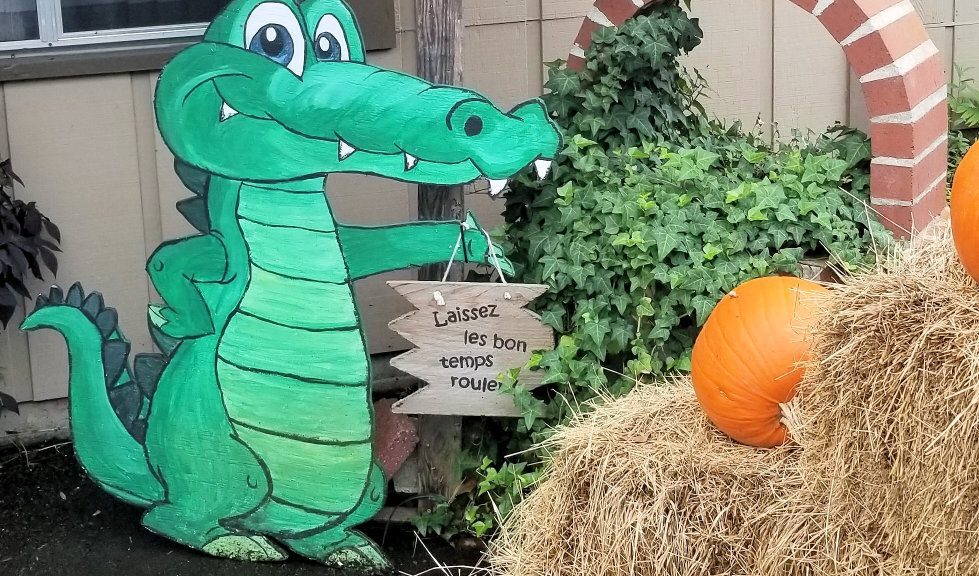 Starting with this post we are changing the order of our campsite posts and will be putting the rating and other information about the park at the end of the post and the hopefully more interesting text at the top. Let us know what you think about this change…
Although we typically only look at KOA parks for overnight stays, we stayed at the Lafayette KOA for one night on the way to New Orleans and for nine nights on our return trip so we could plan our next few months of travels. We also needed to get caught up on some other things we had been putting off like maintenance items in our RV which was a challenge with all the rain. KOA parks tend to have a lot of family friendly activities that we don't usually take advantage of and you pay for those amenities so they tend to be expensive. On the other hand, KOAs are often easy to access from major highways. This makes them quite convenient for short stays.
The Lafayette KOA (actually in Scott, LA rather than Lafayette) was a nice park built around a pond. It had many amenities for families as well as a new area in the back of the park which was much nicer than some of the other areas within the park. We stayed both times in the newer area.
…