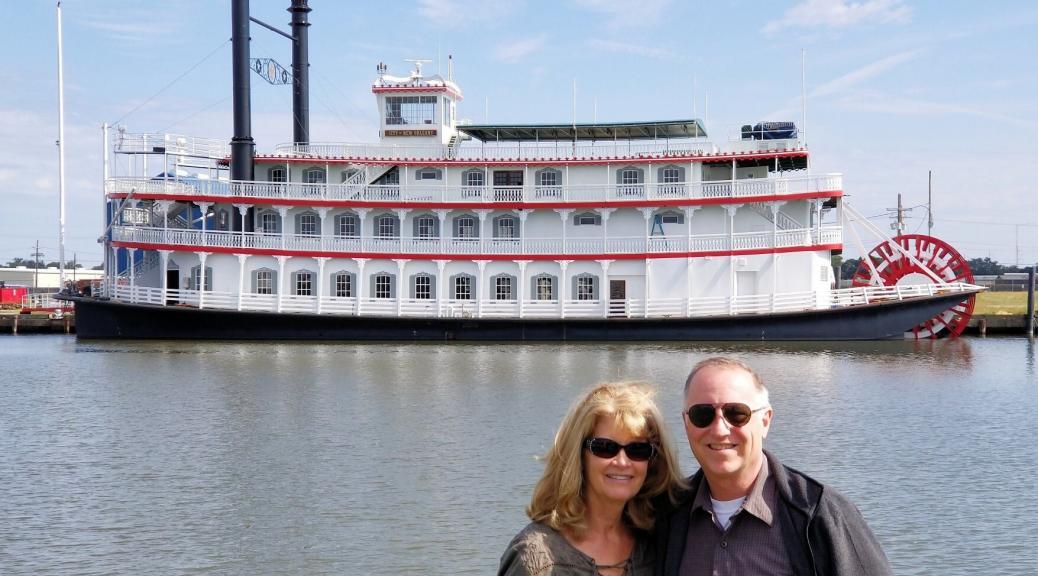 Pontchartrain Landing
Pontchartrain Landing
Rating: ⭐⭐⭐
Location: New Orleans, Louisiana
Site Quality: Gravel roads with gravel pads. There were both pull thru and back in spots.
Type: Commercial
Access: Take exit 239A (Almonaster Blvd E) off I-10 and go to France Rd. Left on France Rd and the park is on the right in about 1.5 miles. France road goes through an industrial area and it was very rough with potholes and puddles.
Staff: All staff we met were friendly but the office area stayed quite busy.
Amenities: Full hookups, swimming pool and hot tub, laundry, bath house and restrooms.
Cellular/WiFi: AT&T and Verizon 2 bars without amplification. Data rates were pretty good on both.
What we liked: Buddy sites. Great restaurant on site with live music on Friday and Saturday nights. Clean showers. Good store with a variety of items. Seemed safe although the security gates in and out of the park remained open throughout our stay. Shuttle service provided to and from the French Quarter for a small fee.
What we didn't like: It rained before and during our stay and there were large puddles and mud everywhere. The park is in an industrial area which wasn't very pretty. Some night time noise from nearby train tracks and a busy non-commercial airport.
We stayed here for 5 days in November with our good friends from Austin, Chad and Mary Kay. While staying in buddy sites we had visions of having our awnings and lounge chairs out, coffee and meals outside on our shared picnic table, and cool evenings with a fire. Unfortunately, most of the weather was rainy, windy and cold which provided us with a fun time of playing games indoors with little time to enjoy our outside shared space. The onsite restaurant (Lighthouse Grill) had great food and fun music from a zydeco cajun band.
Two clear days gave us time to explore the French Quarter visiting places we had all seen 16 years ago on a trip together and little has changed even after hurricane Katrina. New unforgettable memories of Jackson Square, drinks at Pat O'Brien's, cafe-au-lait and beignets, amazing living statues, musical street performers including incredibly talented children, wedding parties and jazz bands strutting thru the streets. Along with incredible cajun food and fun times with good friends. Unique New Orleans! A great way to spend our 39th wedding anniversary!
We took a very informative, historical and heart wrenching 4-hour Gray Line bus tour of Hurricane Katrina areas. We learned about the why and how this hurricane was so devastating. So many destroyed homes, businesses and a deserted hospital still standing as a reminder of the ongoing recovery and resilience of a devastated city.
We also drove on two of the nation's longest bridges, the Atchafalaya Basin Bridge (18.2 miles) and the Lake Pontchartrain Causeway (23.83 miles).
The video below contains some of the sights and sounds we saw in New Orleans. The first is the Zydeco band we saw at our RV park. The next two are street performers in the French Quarter. WARNING! this is a large file.