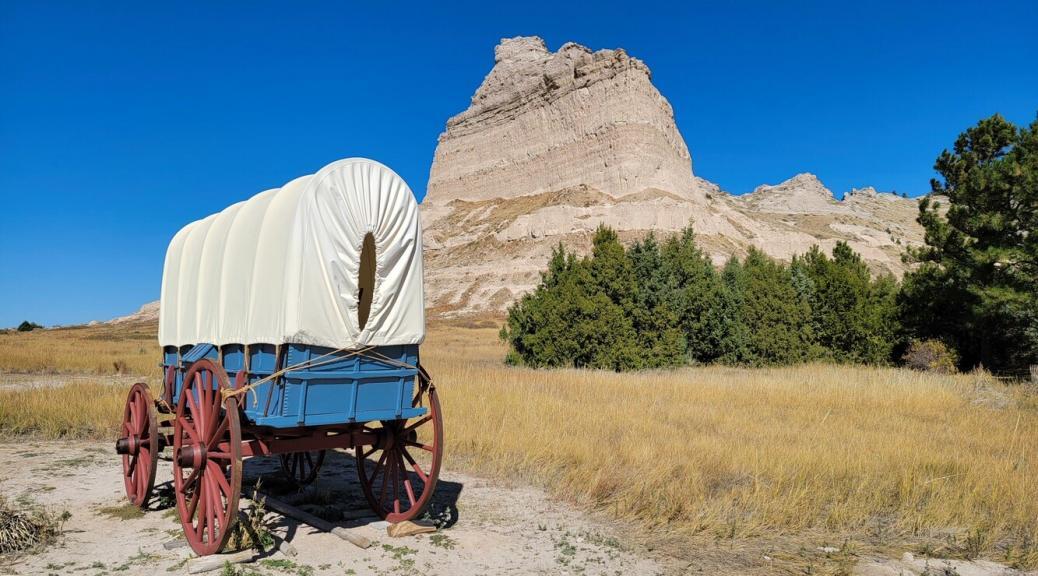 Gering (Scotts Bluff), NE
Gering (Scotts Bluff), NE
Scotts Bluff and Gering are two towns in south western Nebraska with the main draw for tourists here being the Oregon and California emigration trails along with the Pony Express going through the area as our nation grew westward in the mid-1800's. The bluff that sits here, Scotts Bluff (as opposed to the town of Scotts Bluff) was a major landmark in the area used by emigrants while navigating the trails through Mitchell Pass. Scotts Bluff was named for Hiram Scott, an employee of the Rocky Mountain Fur Company, who died in the vicinity of the bluff in 1826 after being abandoned by his companions after becoming ill.
As the emigrants passed through Mitchell Pass this marked for them a departure from the plains east of here and into the Rocky Mountains to the west. This area also marked the 1/3 point of a 2000-mile roadway to the Pacific Northwest. After the Union Pacific and Central Pacific railroads linked up at Promontory, Utah in 1869 the westward trails fell into disuse as a transcontinental throughway.
In the next decades Scotts Bluff symbolized the past for one group of settlers and the future for another. The new wave of emigrants arrived not in covered wagons but in rail cars. They were no longer just passing through on their way west; many came to stay.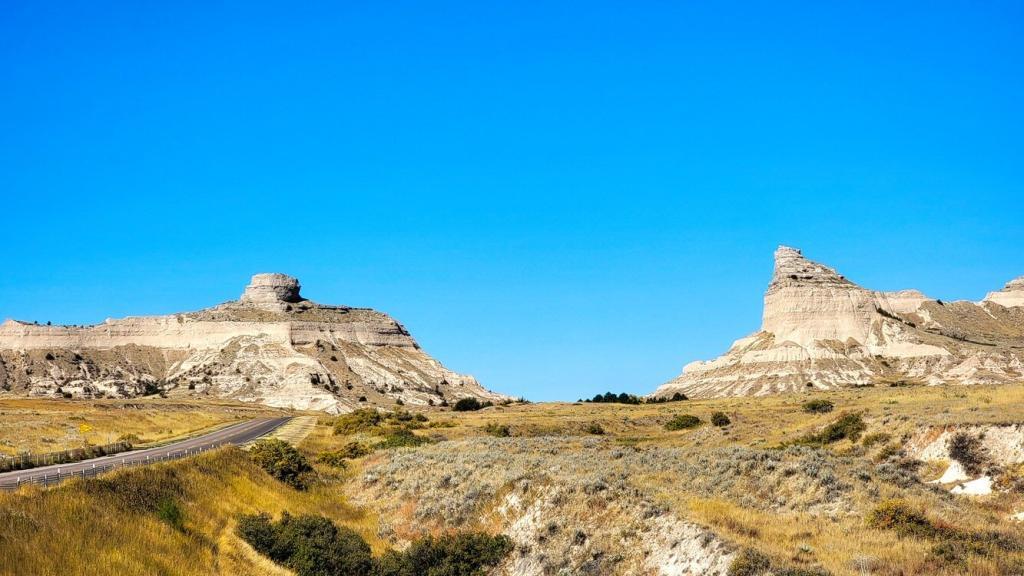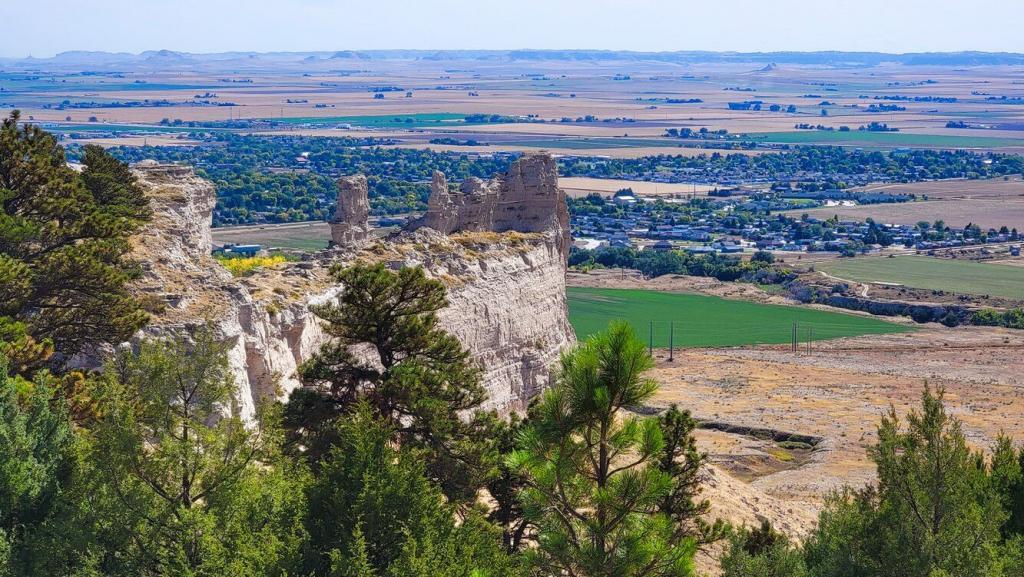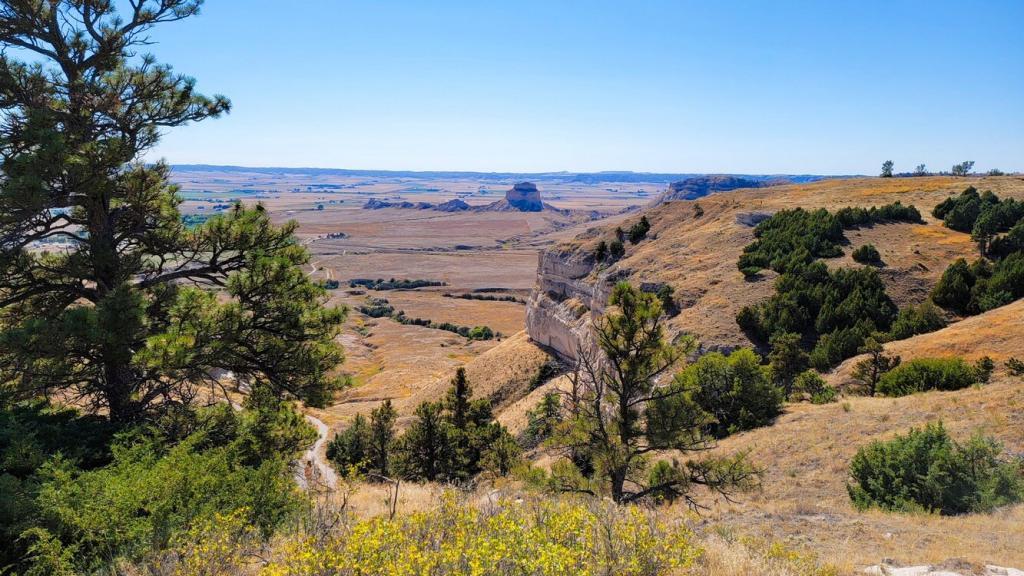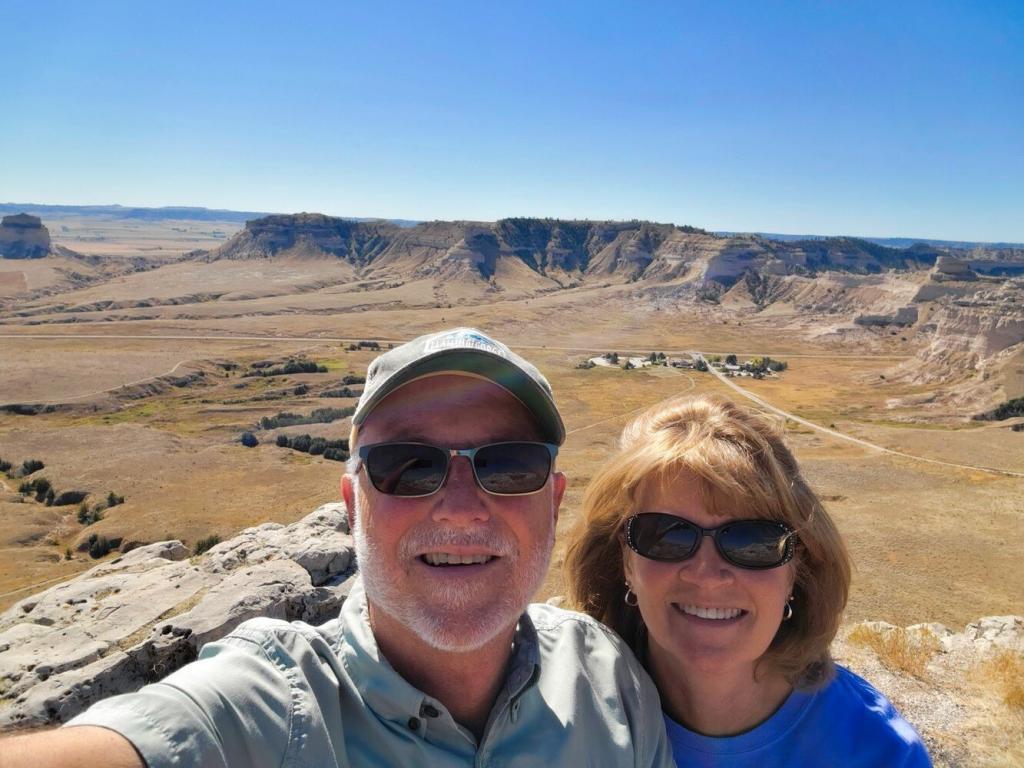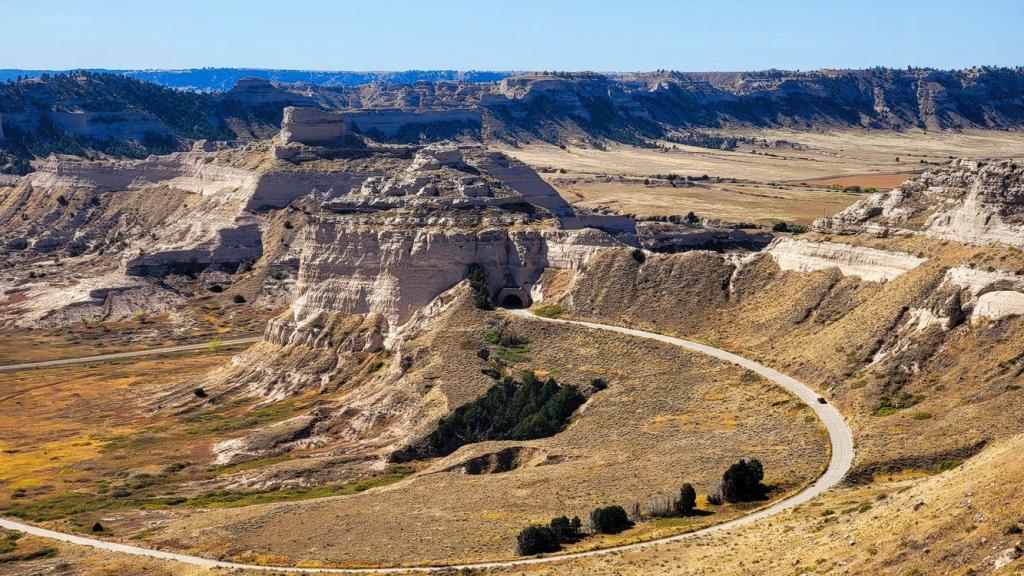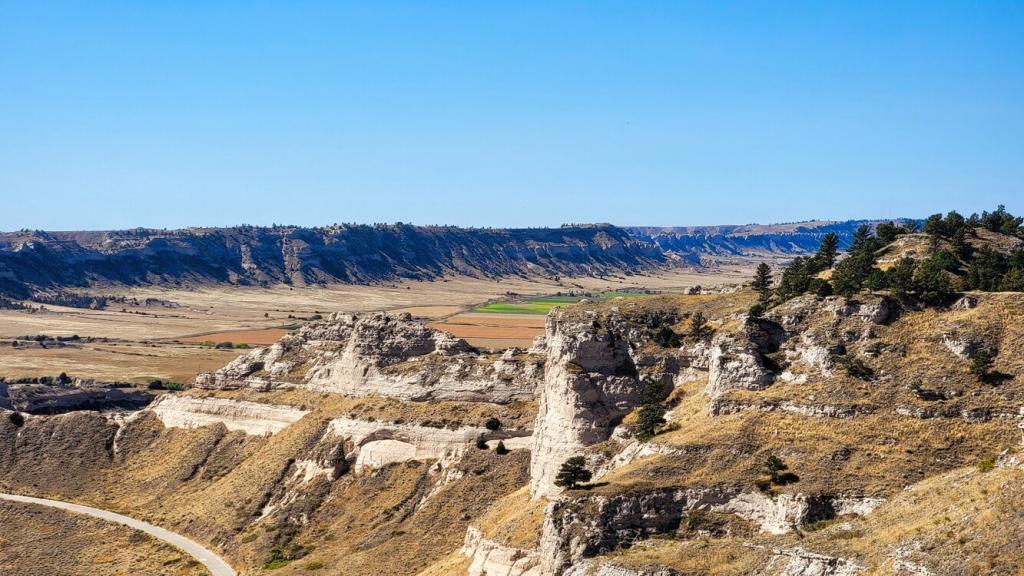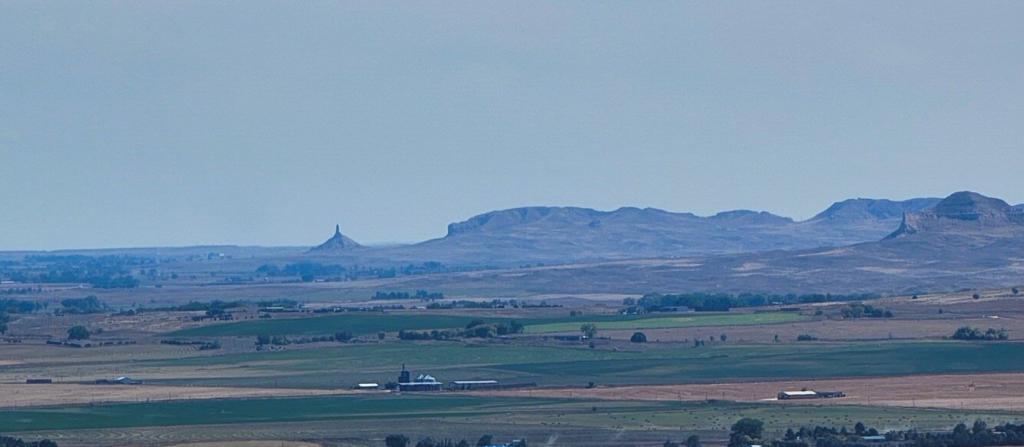 Robidoux Pass is a few miles south of Mitchell Pass and was used by early emigrants travelling through the area until the army improved the route through Mitchell Pass. The new route was closer to the Platt River and cut about 8 miles from the route west which was about 1 days travel time. It's hard to imagine that we can drive in 10 minutes today what took all day in the mid-1800's!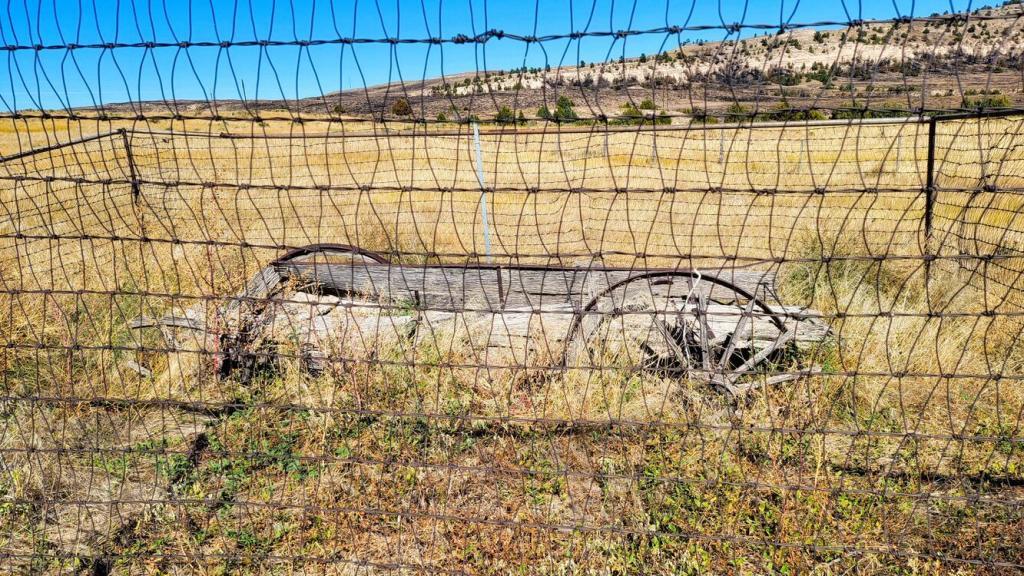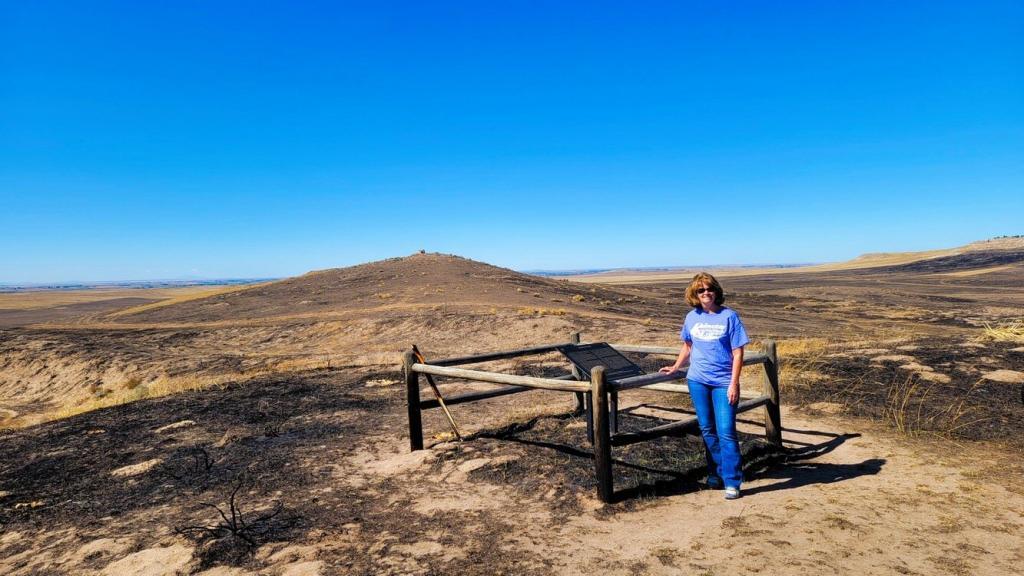 Park Review – Robidoux RV Park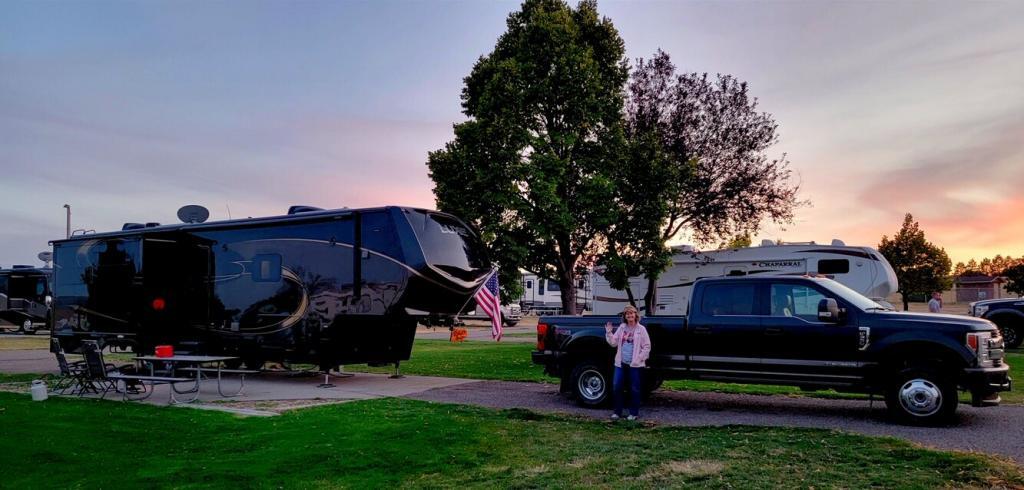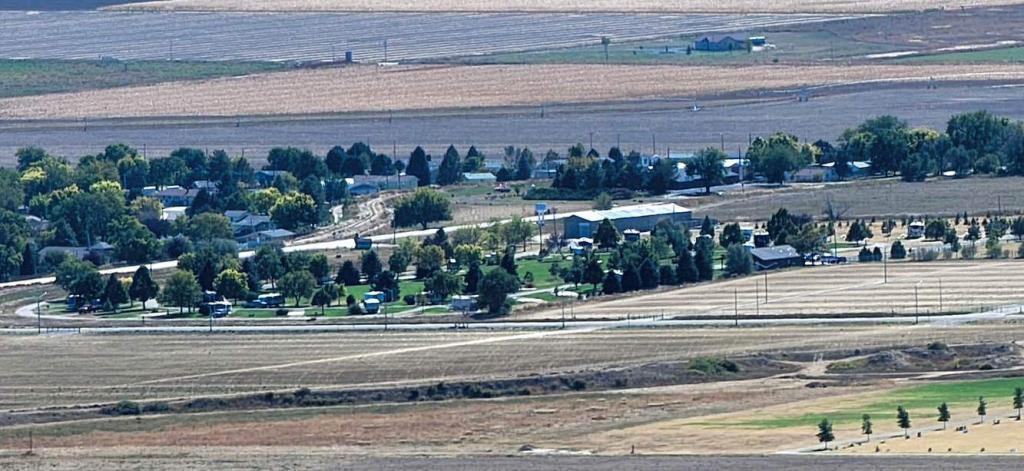 Rating: ⭐⭐⭐⭐
Site Quality / Amenities: Asphalt roads with concrete pads. Large amount of space between each site. There is a large green space in the middle of the park for dogs to get exercise. There are also restrooms likely with showers and laundry facilities but we didn't take a look at them.
Type: City Park
Access: The park is a bit off the beaten path but well worth a trip to see Scotts Bluff.
Staff: Friendly at check-in but we didn't have any other interaction with them.
Cellular/Wi-Fi: Verizon was very fast and AT&T was good. There is Wi-Fi in the park but we didn't use it.
Restaurants: Ole – This Mexican restaurant was highly rated and very busy. Unfortunately for us it was just OK.
Nearby parks: We didn't check out any other parks in the area.
What we liked: Very wide sites. Our site was plenty long for our rig and our truck to park in front of it. Walmart, Home Depot and other major stores nearby.
What we didn't like: Can't think of anything!
Verdict: We will definitely stay here again if we're in the area. It's good for a few days in the area and you could see everything. Maybe a week if you just want to chill and not do much.