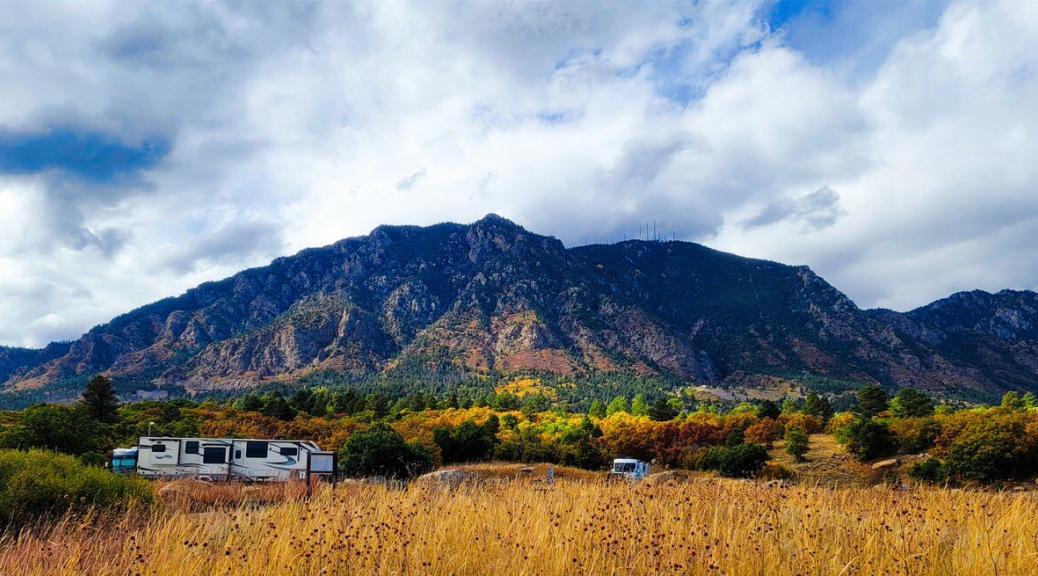 Colorado Springs, CO
Colorado Springs, CO
We stayed here in mid-October for a week to visit our son Matthew and grandson Anders. Because the primary reason for this stop was to see family, we didn't do a lot of exploring in the area. As might have been expected we had a few warm days followed by some heavy snow that didn't stick and then some cooler days and nights. We plan to return when we can enjoy being outside more to enjoy the views.
Many people might recognize Cheyenne Mountain as the location where the underground operations center for the North American Aerospace Defense Command (NORAD) was built during the Cold War to monitor North American airspace for missile launches and Soviet military aircraft. Built deep within granite, it was designed to withstand the impact and fallout from a nuclear bomb. Its function broadened with the end of the Cold War, and then many of its functions were transferred to Peterson Air Force Base in 2006. One of the entrances into the underground tunnels can be seen above the state park.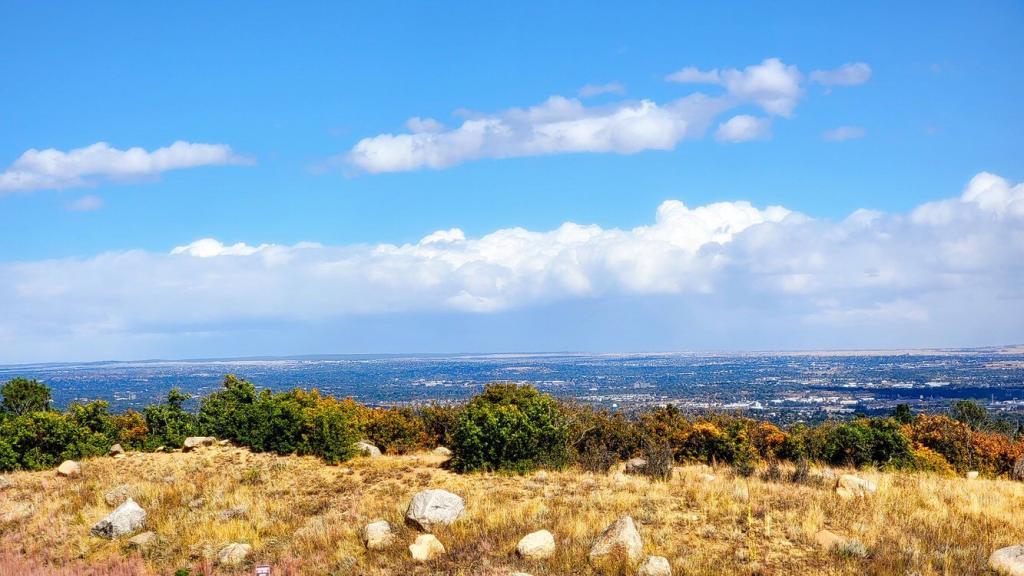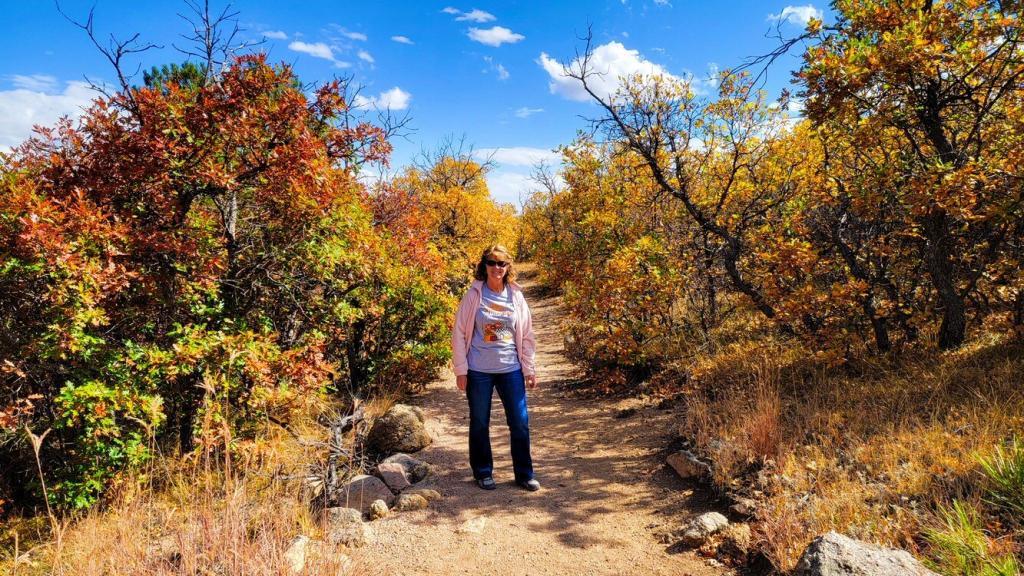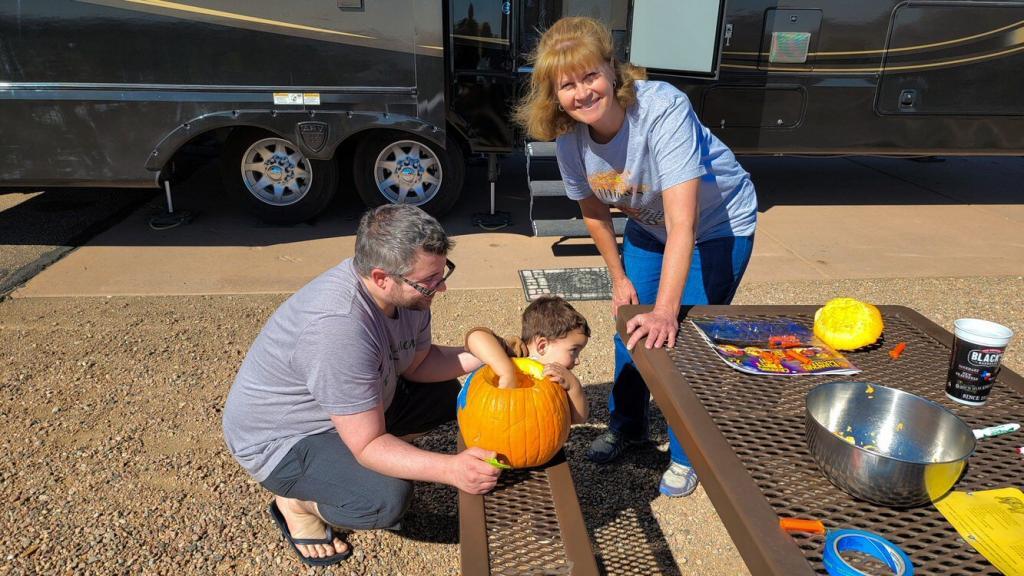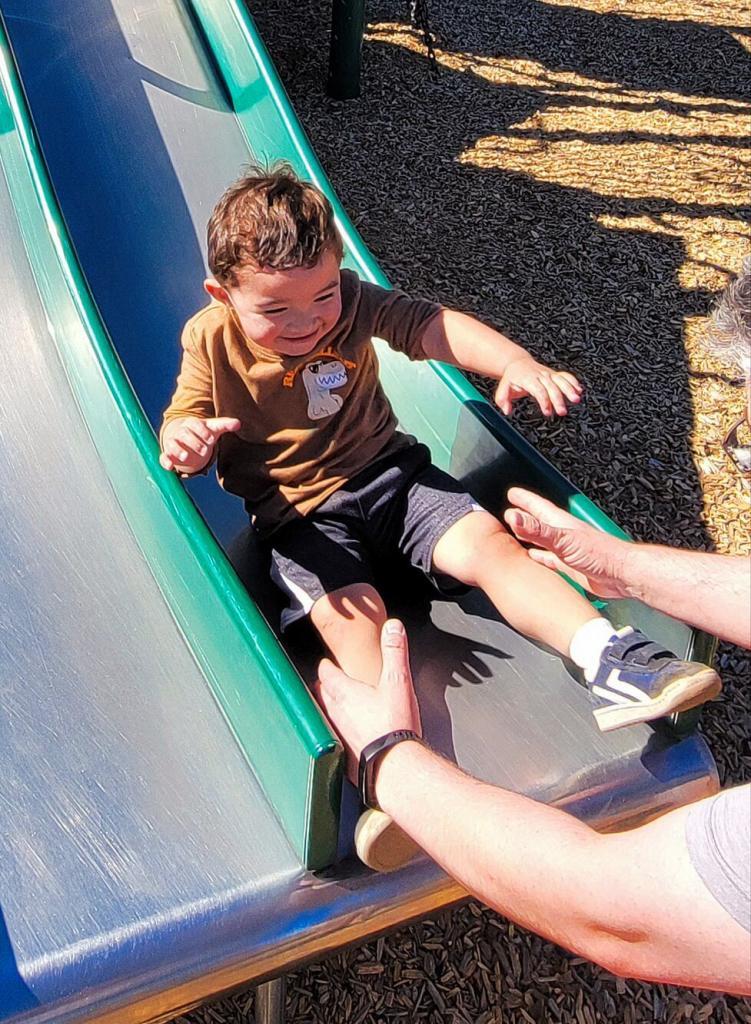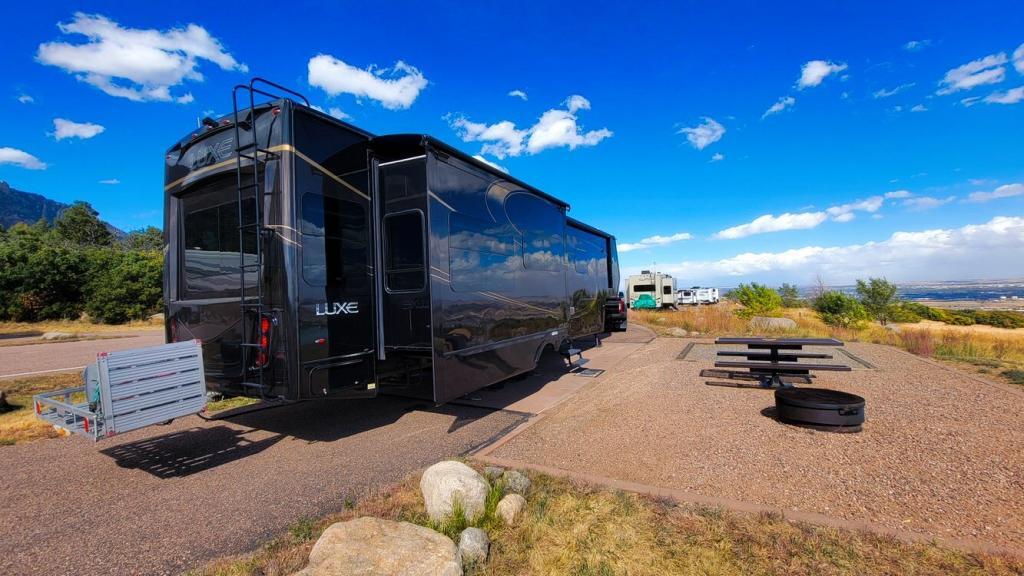 Park Review – Cheyenne Mountain State Park
Rating: ⭐⭐⭐⭐
Site Quality / Amenities: Asphalt roads with concrete pads. Large amount of space between each site.
Type: State Park
Access: From I-25, take exit 135. Go west on Hwy 83/South Academy Blvd. to Hwy 115. Turn left (south) on Hwy 115. Go to JL Ranch Heights road (Gate 1 of Fort Carson will be to the left) and turn right (This turn is very narrow for a big rig!). Be very careful of the signs from this point as there are two different places that could mess you up. The first is at the roundabout just after turning on JL Ranch Heights – stay to the left to enter the roundabout rather than taking the exit off to the right. The second place is at the Limekiln Trailhead turn off just after the park entrance station. It looks like you need to go straight at the intersection which would take you to the Limekiln Trailhead. Instead you want to take the road to the right to stay on JL Ranch Heights road. After that follow the signs carefully to find the correct campground. Having a map of the park ahead of time would be a good idea.
Staff: We didn't have any interaction with staff at the park except for the camp host in our loop. He was friendly and helpful.
Cellular/Wi-Fi: Verizon was slow at 2 Mbps (on 5G!) and AT&T was a bit slow at 5 Mbps.
Restaurants: We only tried a fast food restaurant near the Walmart while we were here.
Nearby parks: We didn't check out any other parks in the area.
What we liked: Many sites have great views of Fort Carson and south Colorado Springs. Nighttime views and just before sunrise can be spectacular. Walmart, Home Depot and other major stores nearby, although the Walmart was extremely crowded. Lots of easy to moderate hiking trails in the park. Site 10 in Raptor Glen Loop was plenty long enough to park in front or behind the trailer.
What we didn't like: The road into the park can be narrow and confusing in places.
Verdict: We will definitely come back, hopefully in the spring/summer when temperatures are warmer and we can sit outside and enjoy the city lights at night.