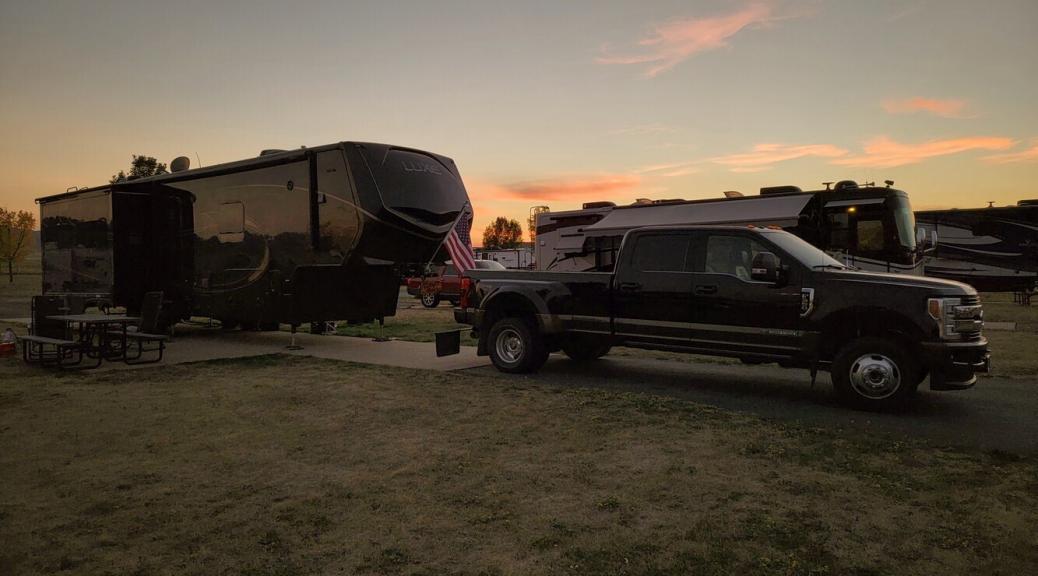 Spearfish, SD
Spearfish, SD
Spearfish, South Dakota is a lovely town and we really liked staying there for a week. The Black Hills begin just south of the town and is such a beautiful landscape. The historic Main Street was great to walk thru with boutiques, coffee shops, restaurants, antique stores, a visitor center, and various other businesses that were all fully open, not boarded up as have other historic districts we have been in. The Fall Festival which occurred while we were here was a lot of fun also with lots of booths, fresh produce and performances from the local dance studio and lots of proud parents in attendance.
Even though Spearfish is just over 10,000 people, it's likely about the 11th largest city in South Dakota. We liked that it still had access to good medical facilities (something we look for more often as we get older) as well as a Walmart, Tractor Supply and a good hardware store. After feeling like we have been in the middle of nowhere for quite a while, all these were important to us to get stocked back up.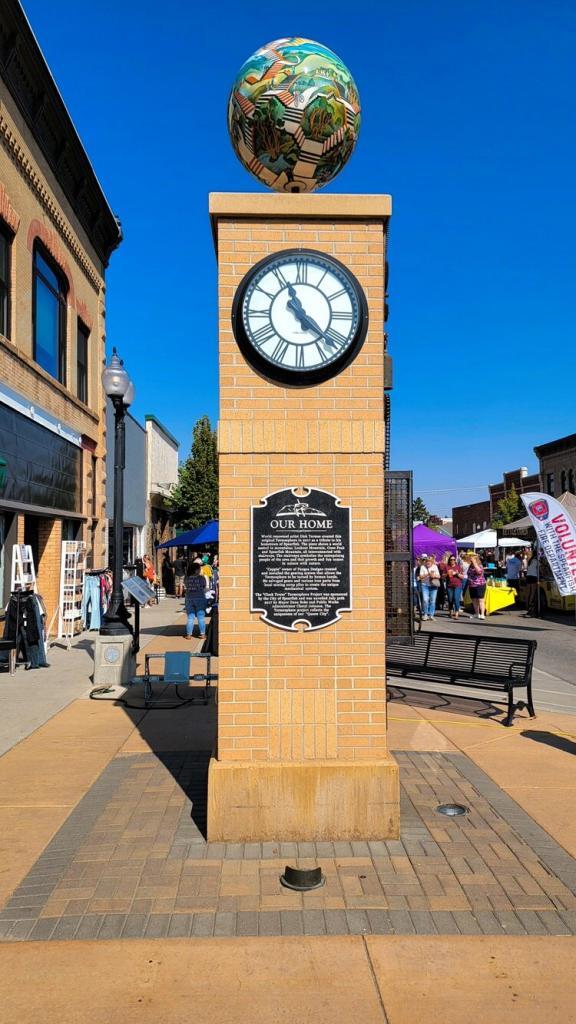 Spearfish Canyon
Within the Black Hills National Forest, Spearfish canyon extends for about 14 miles starting just south of the town of Spearfish and is a popular destination during the fall for people to view the fall colors. We drove through the canyon on a clear, warm day and even though the fall colors had not yet fully arrived, it was still quite colorful. Hiking to Spearfish Falls and Roughlock Falls was a little over a mile each and it was steep getting to the canyon floor to see the beautiful falls but so worth it. So glad the smoke from all the wildfires out west have not followed us here to Spearfish.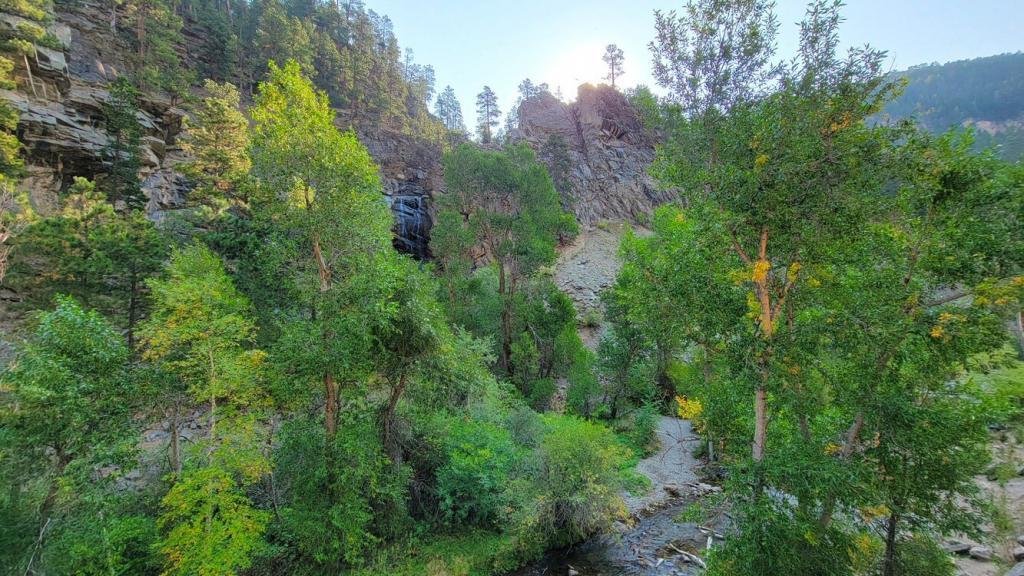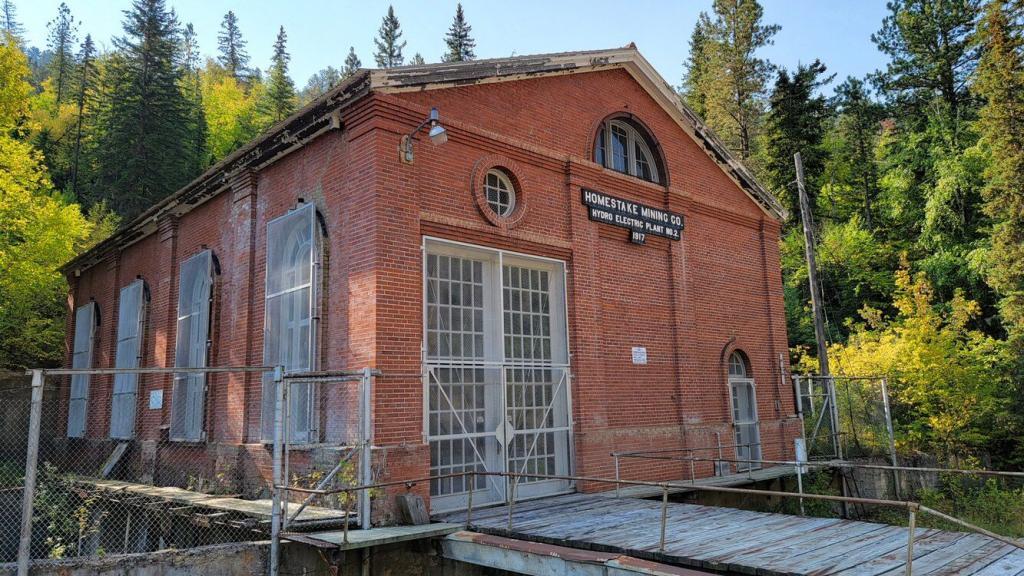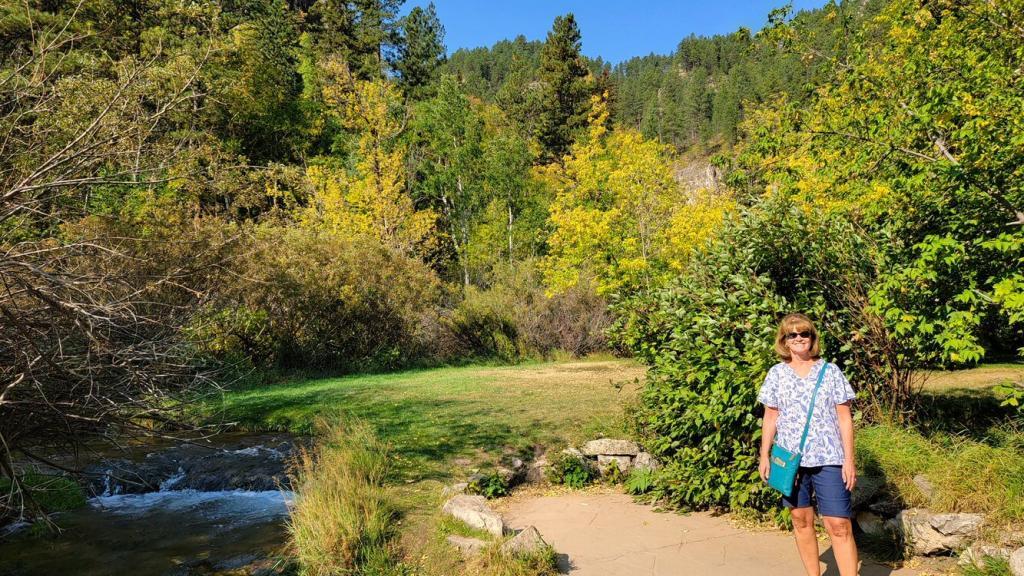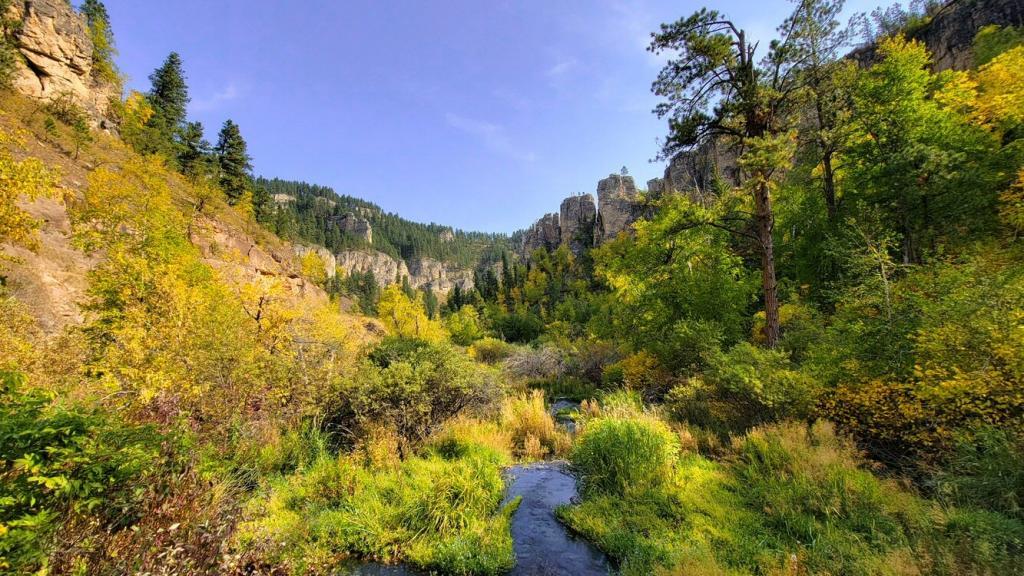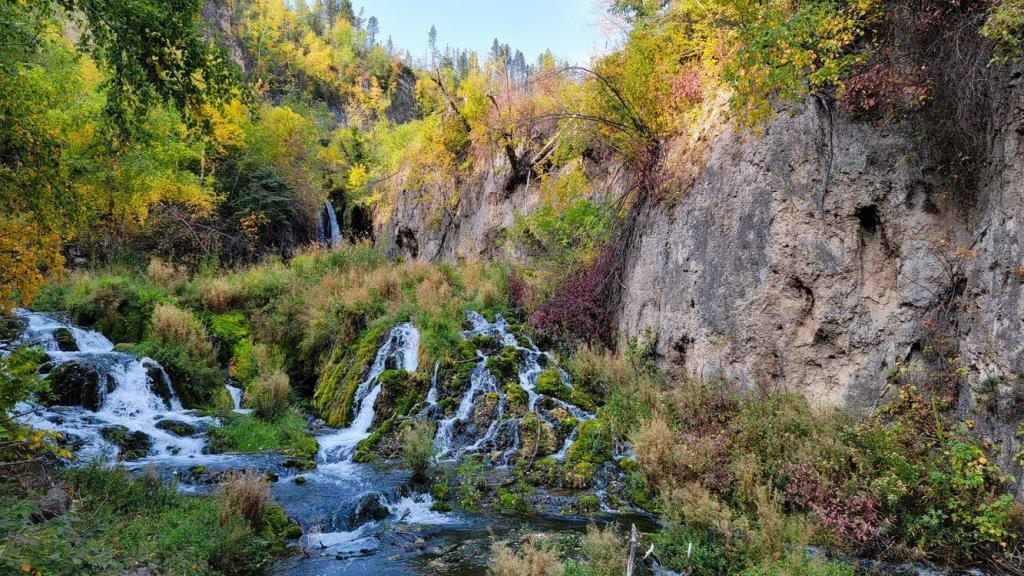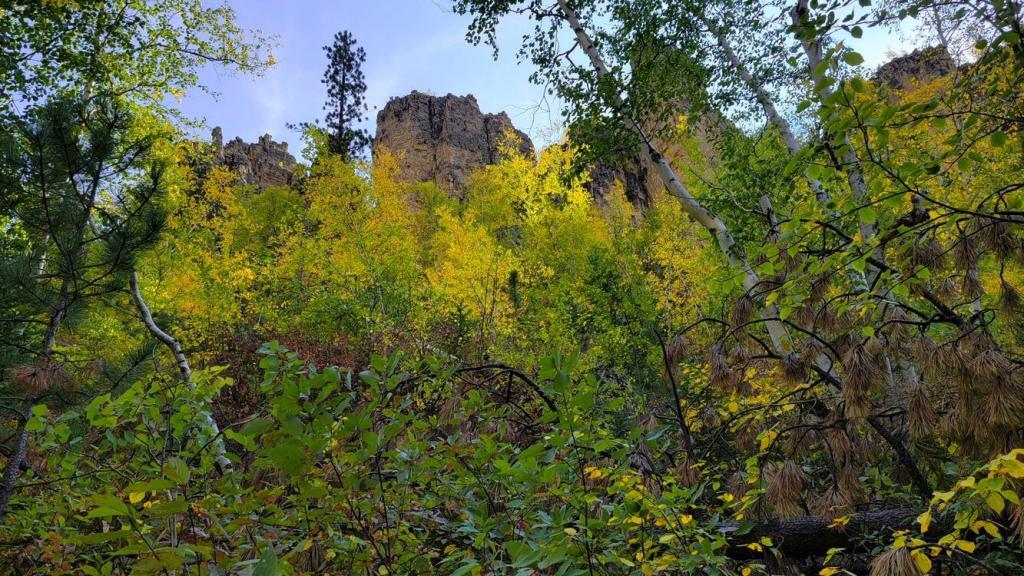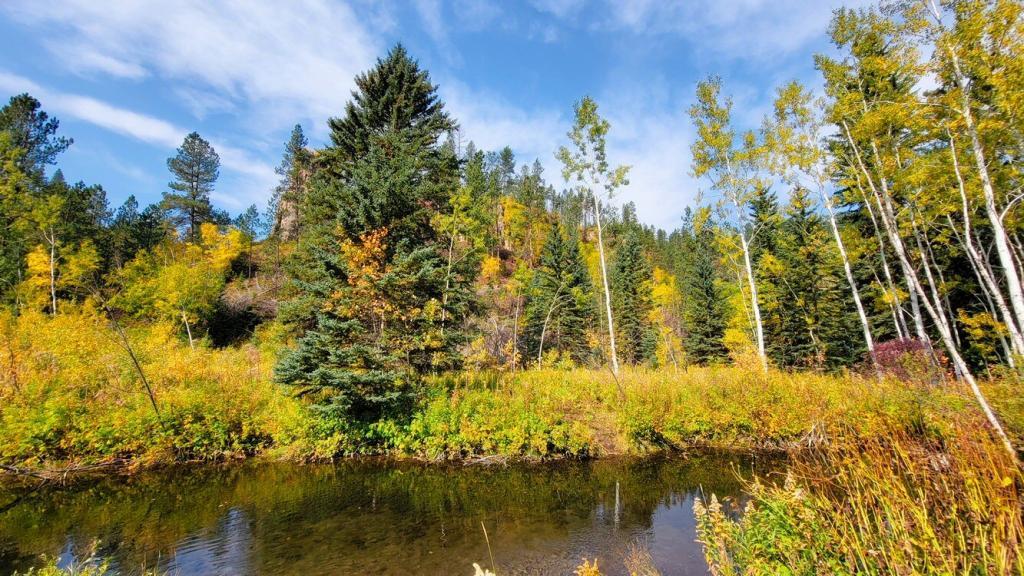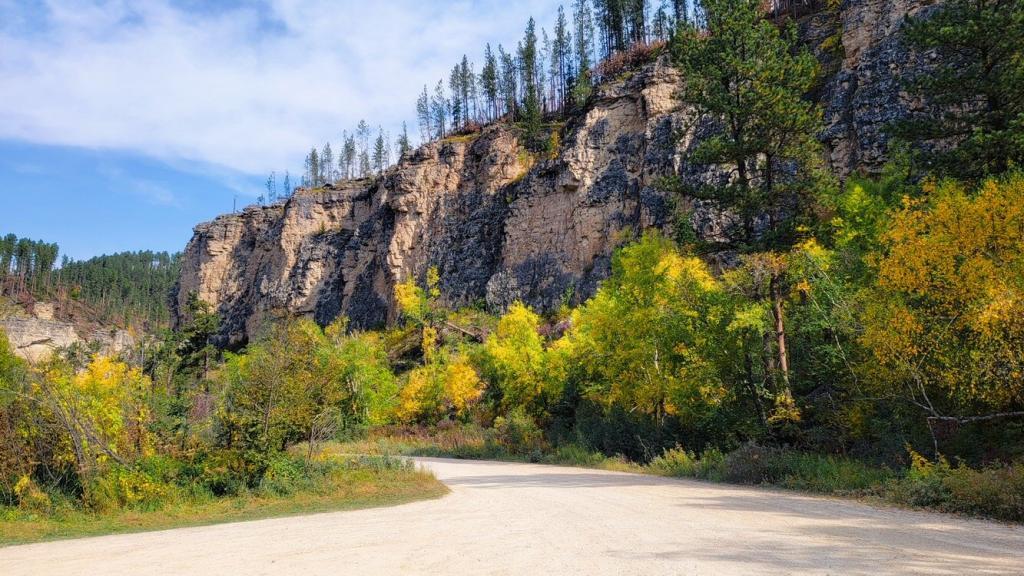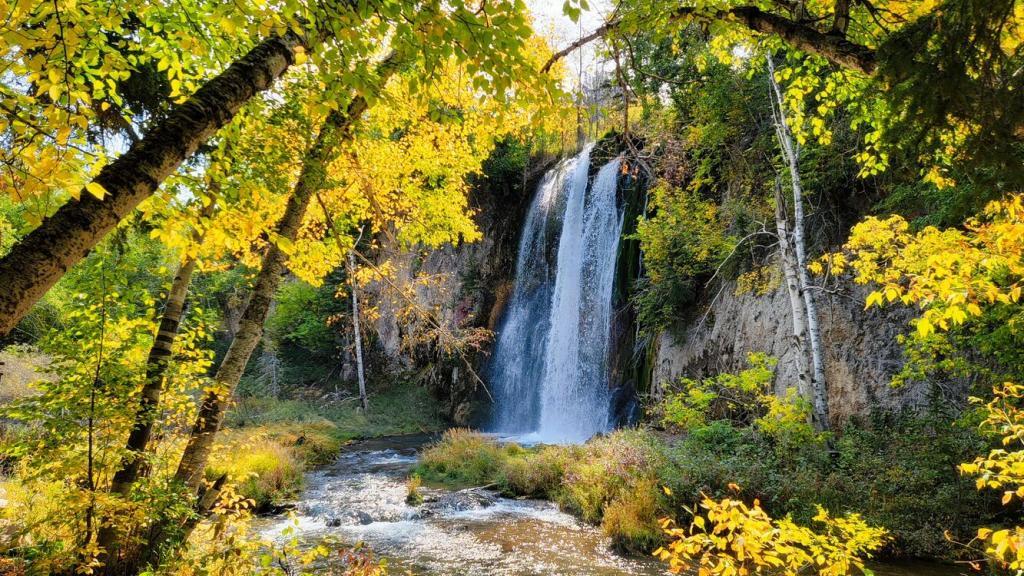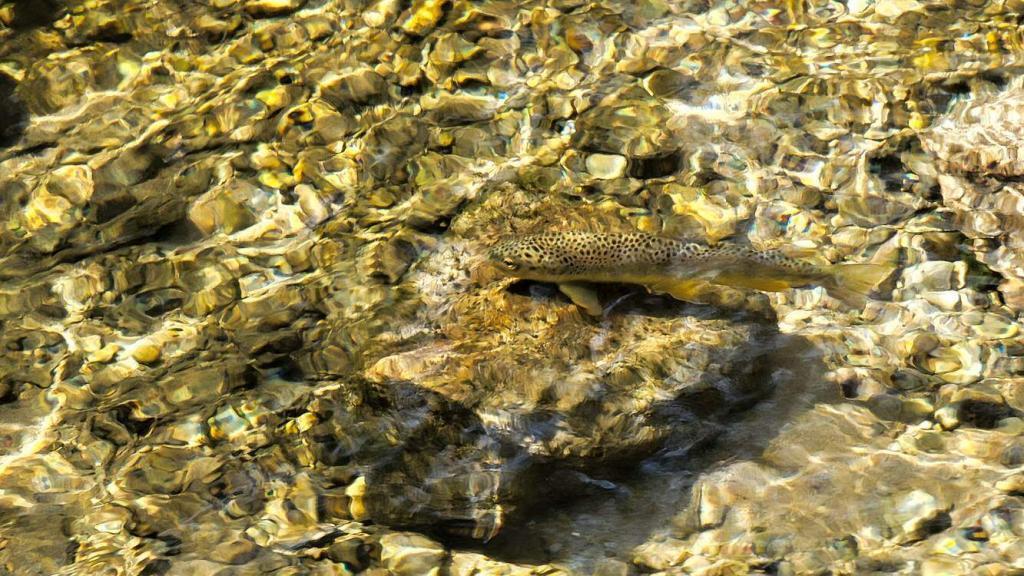 DC Booth Fish Hatchery
When we first heard that the DC Booth Fish Hatchery was one of the best museums in the area we were a bit skeptical. After visiting, we agree with the people who recommended it. Not only were the grounds beautiful but it was interesting finding out how they harvested trout eggs from Lake Yellowstone and not only brought them here but also how they shipped them all across the country to develop Trout for food as well as for recreational fishing.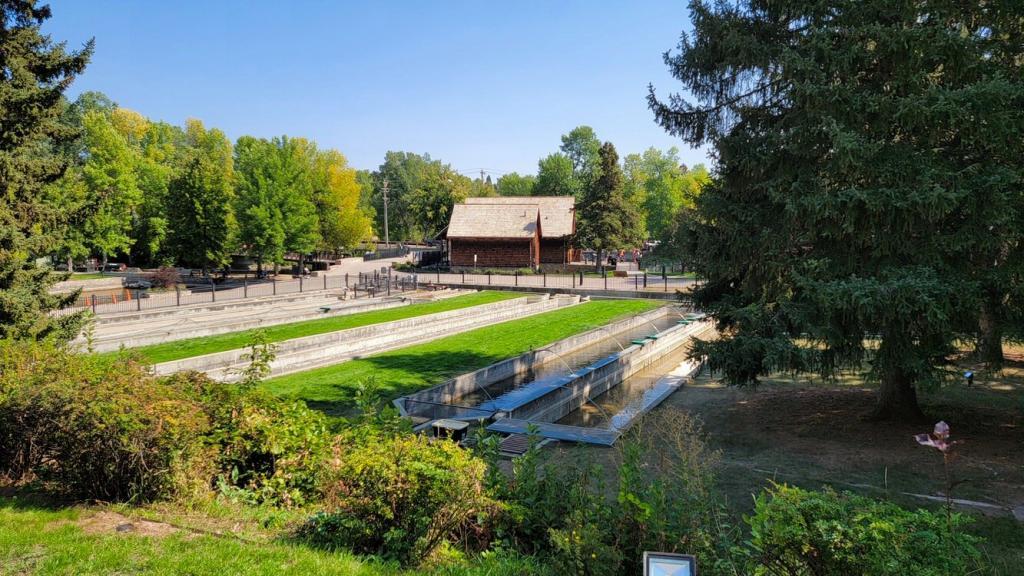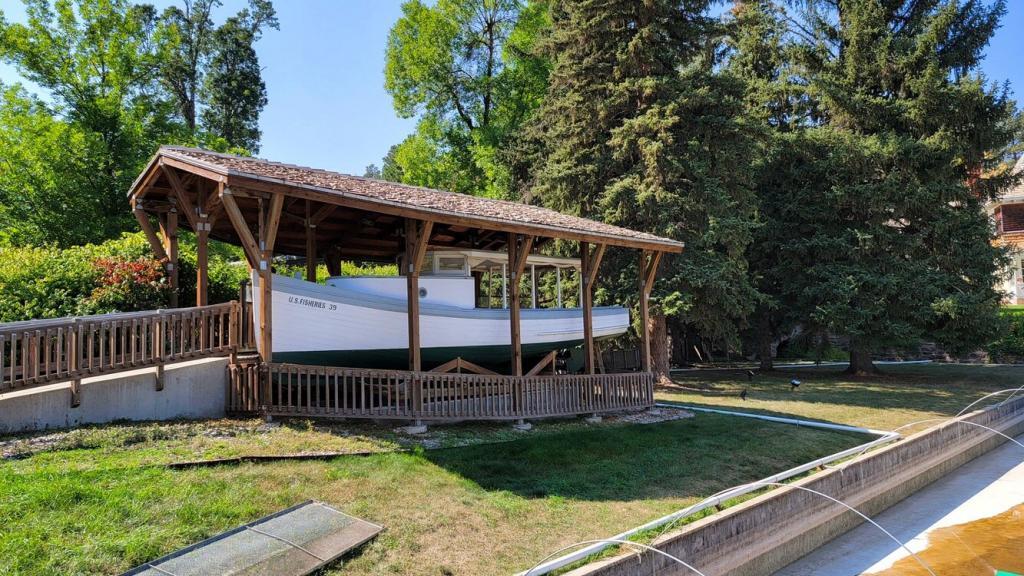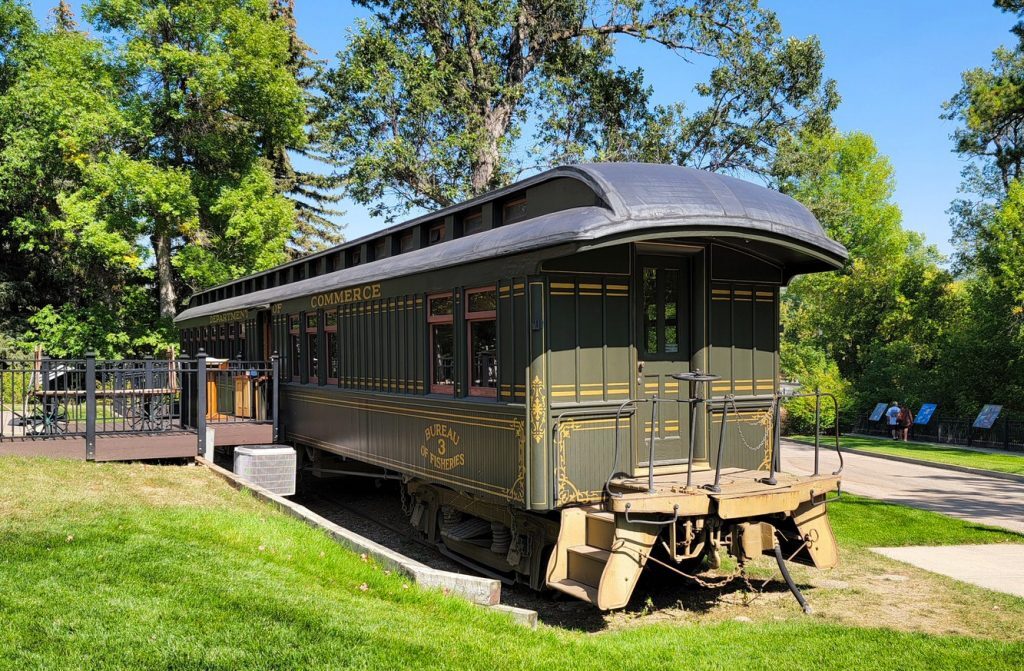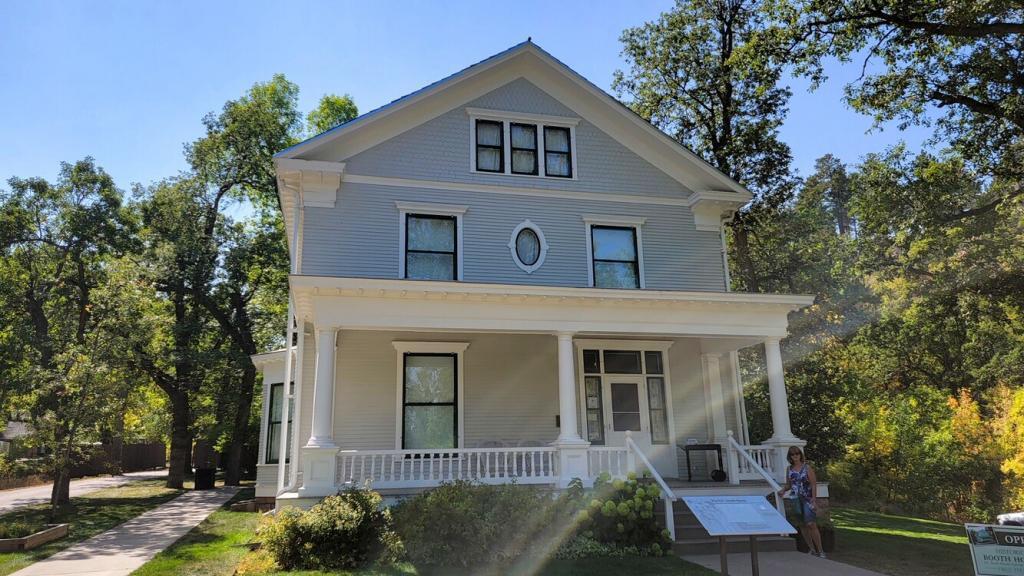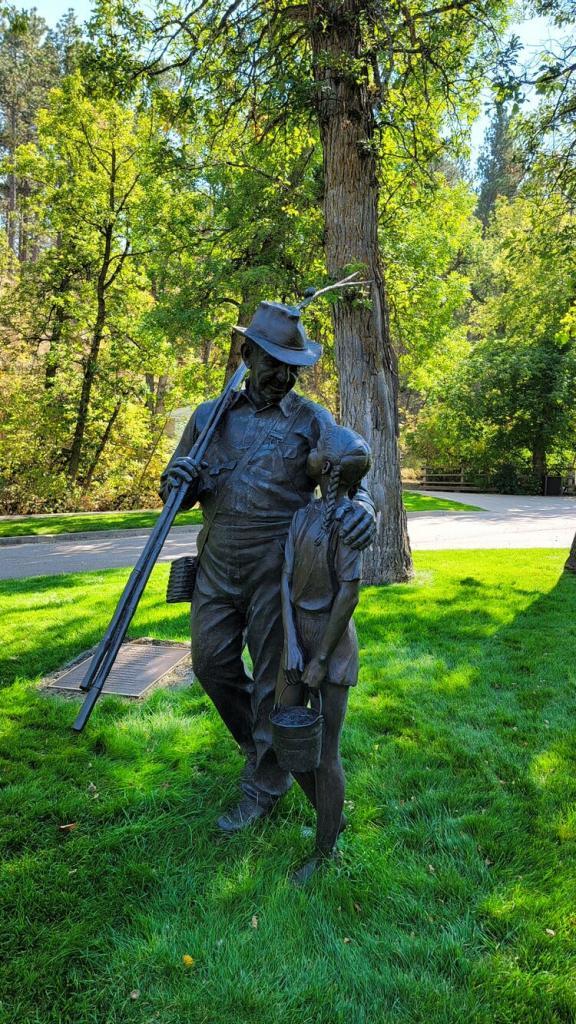 Deadwood
We spent a few hours walking around the old mining town of Deadwood on a beautiful fall day. The likes of Wild Bill Hickock and Calamity Jane visited these same streets – in fact Wild Bill was killed in a bar in the lower Main Street area. Today there are mostly small hotels, bars and casinos along the street along with the standard tourist stops for t-shirts and curios.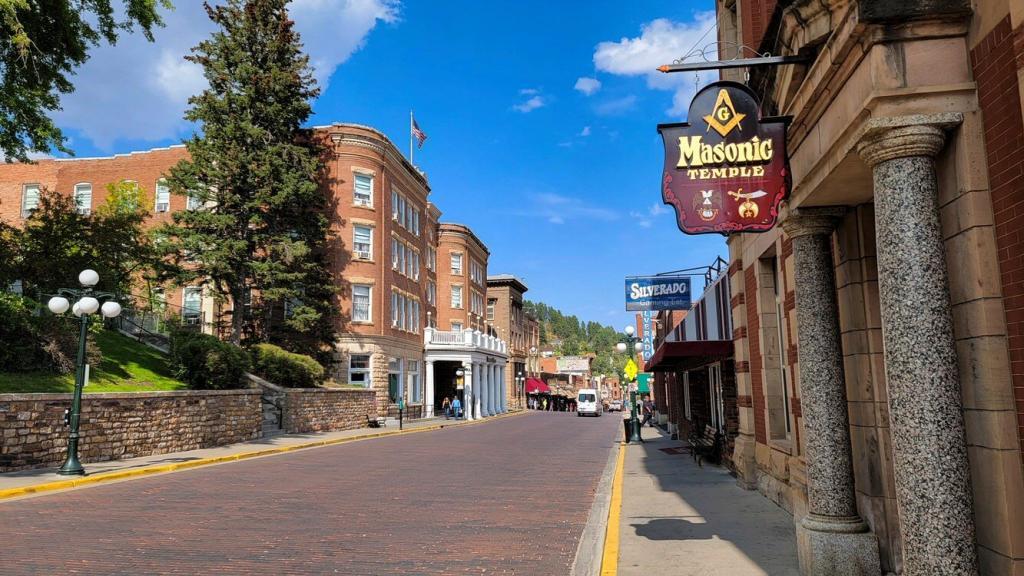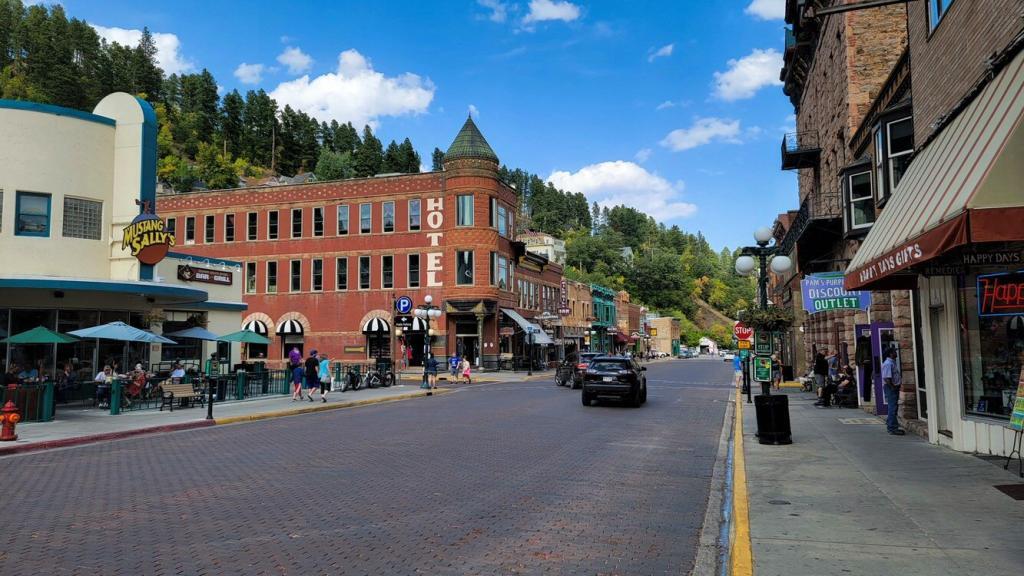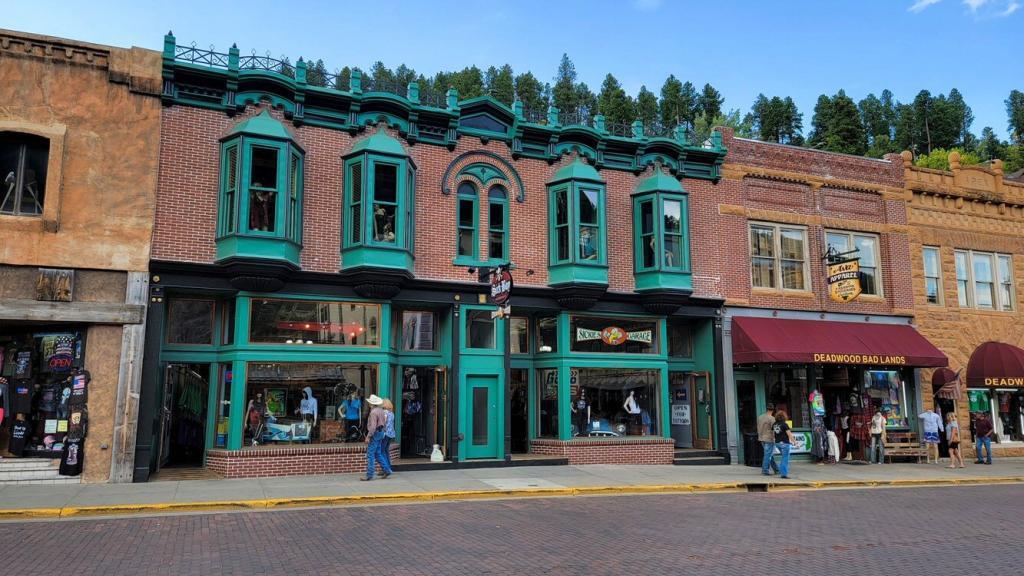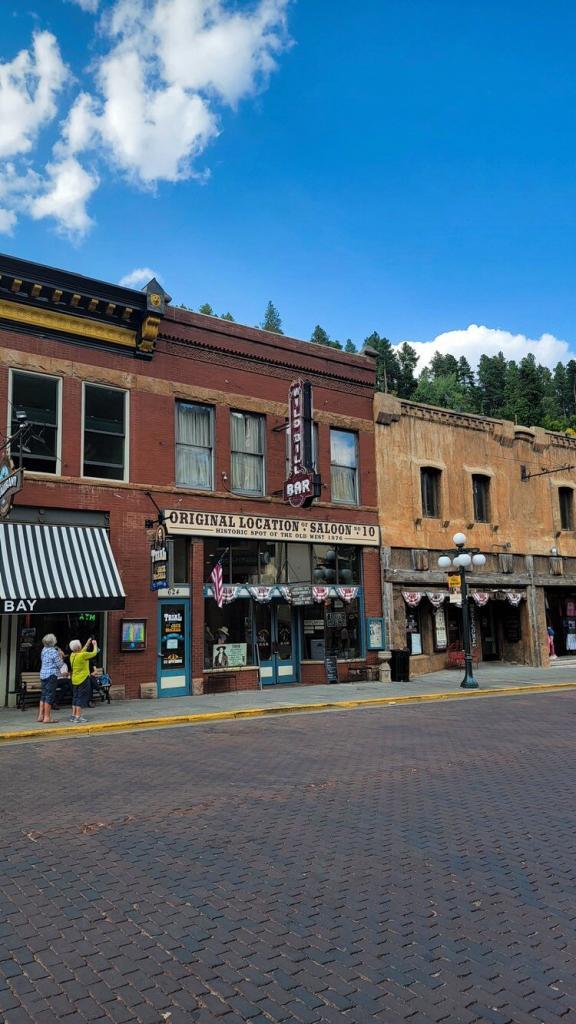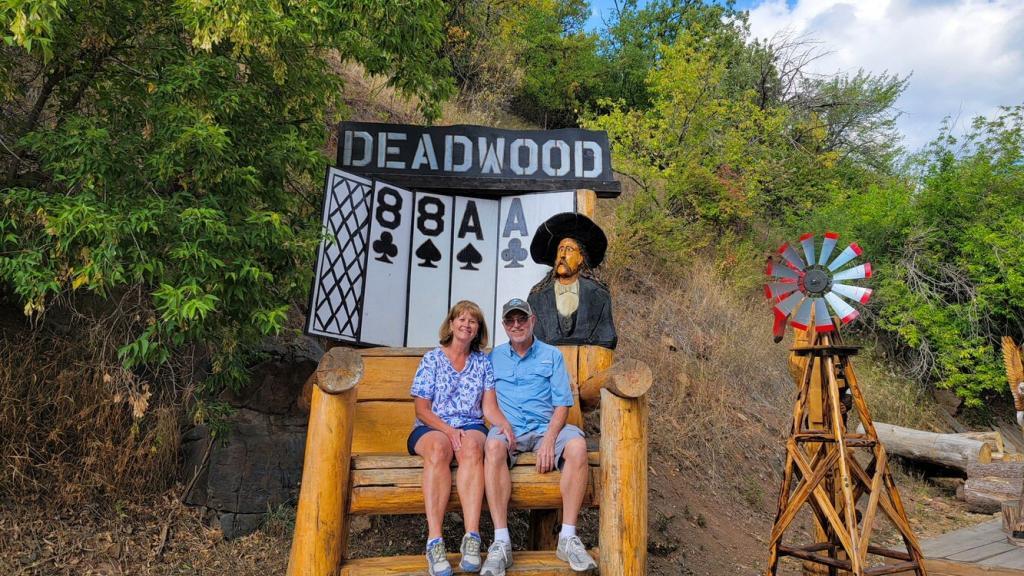 Sturgis
We spent a couple of hours one day driving around Sturgis and meeting up with friends from Texas who also happened to be in the area. Based on pictures we had seen of the annual rally, we thought Sturgis might be a bit rougher looking but it wasn't unlike many other small towns in this area with the exception of some very large saloons and bars. We found out that many of these large venues are only open for the rally and close the rest of the year. It's amazing they can make enough money in just a couple of weeks to keep these places in business.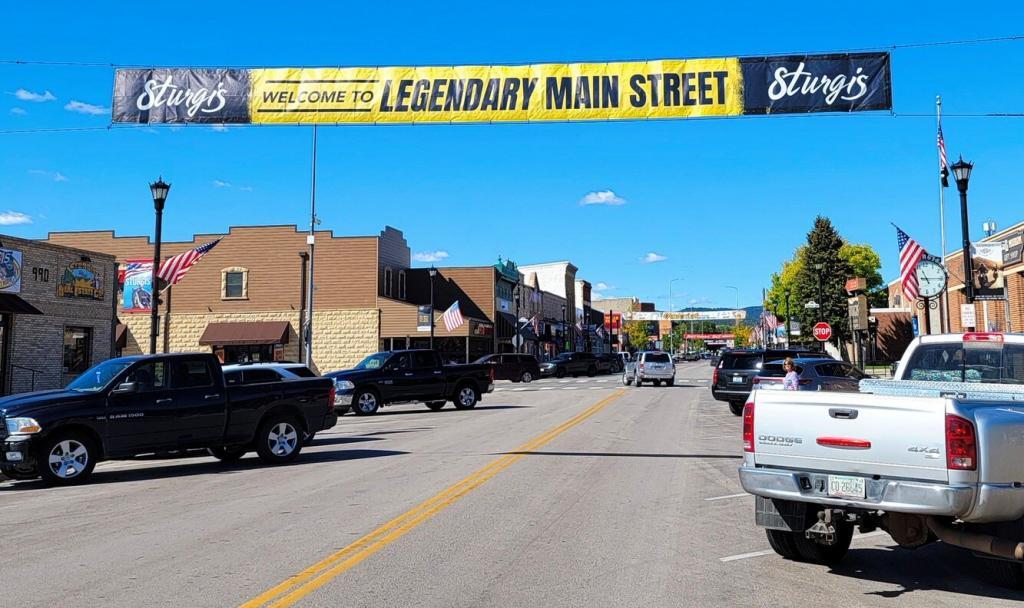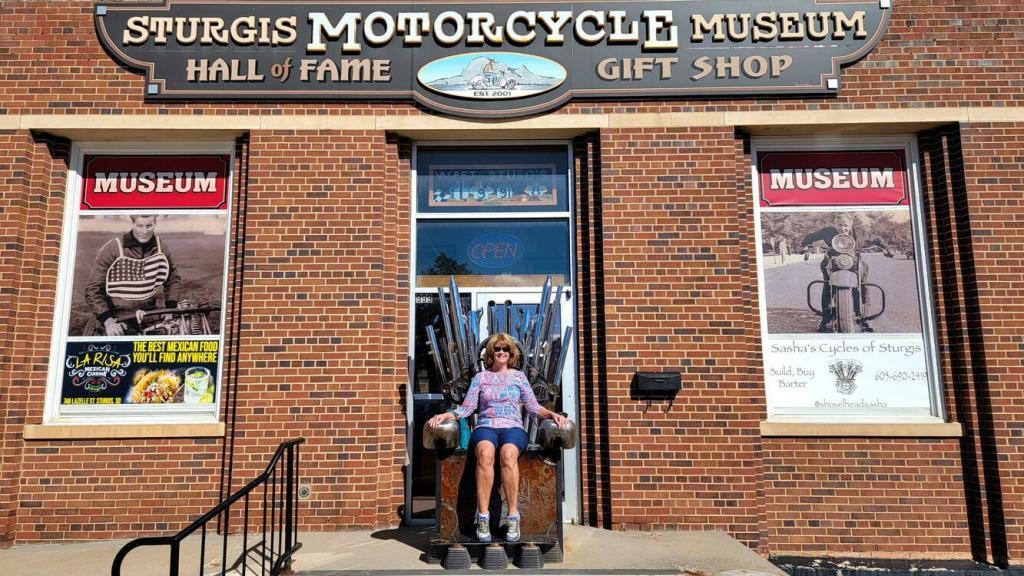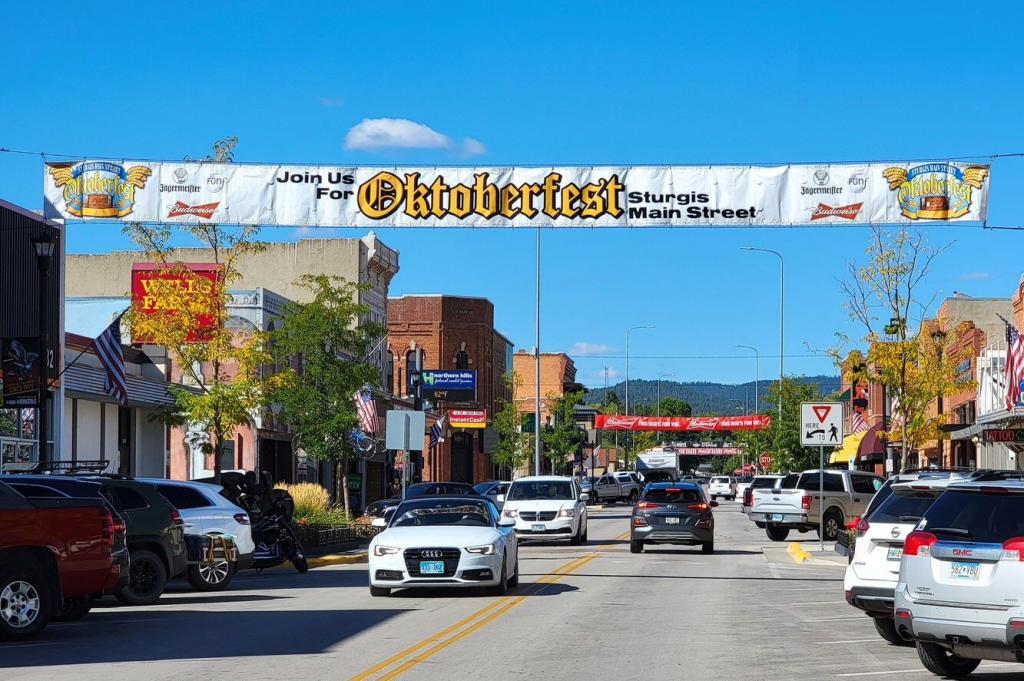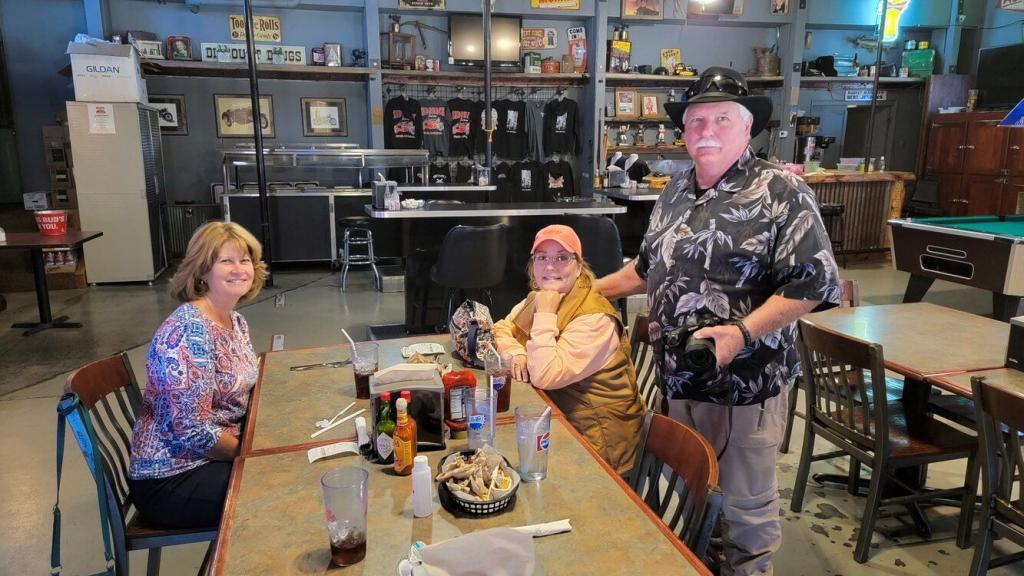 Park Review – Elkhorn Ridge RV Resort
Rating: ⭐⭐⭐⭐1/2
Site Quality / Amenities: The roads in the park are asphalt and the sites are concrete. There is a picnic table at each site but the only fire pits are community. There are two different shower houses, a guest laundry, onsite store and gift shop, swimming pool and hot tubs, basketball, tennis, and pickleball courts. The resort also has cabins for those without an RV.
Type: Commercial
Access: Easy access from exit 17, just south of Interstate 90.
Staff: Staff were friendly and helpful but other than checking in we didn't really have any interaction with them.
Cellular/Wi-Fi: Verizon was very fast at 106 Mbps down and 18 Mbps up. AT&T was about 1/2 the download speed with similar upload speeds which is still fast. The park had Wi-Fi but we did not use it.
Restaurants: Steerfish Steak and Smoke – We both got steaks but Anna got their Steak Troubadour which was topped with shrimp and a parmesan cream sauce and it was very good. Green Bean Coffeehouse – Good coffee and sweets. They also donate part of their profits to veterans. Latchstring Restaurant – In Savoy (along the Spearfish Canyon byway) I got a huge burger and Anna had Trout. Both meals were very good. Leone's Creamery – Believed by many to be the best ice cream in South Dakota – Yum!
Nearby parks: There are several parks nearby that looked good but we did not drive through them.
What we liked: Long pull through sites with lots of room between other sites. Nice store for any necessities during your stay. Clean and well kept with numerous amenities.
What we didn't like: No fire pits at each site.
Verdict: Both the park and Spearfish itself were very nice with plenty of shopping and restaurant options as well as numerous outdoor activities to explore. We'd definitely stay here again both in the area and at the park. This would be a good place to stay for the summer!