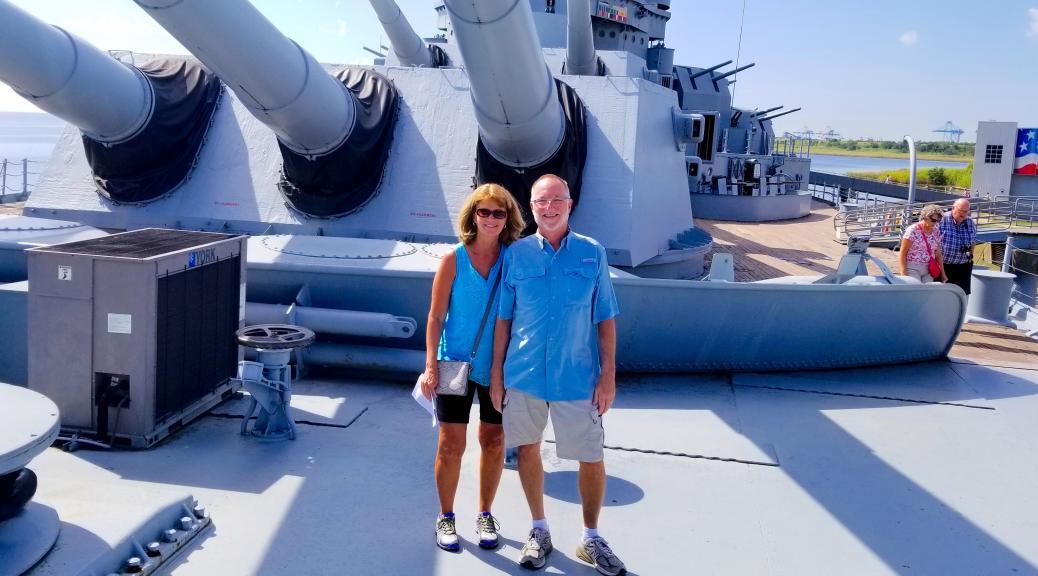 All About Relaxing, Theodore, AL
All About Relaxing, Theodore, AL
When looking for a place to stay for a few days near Mobile, AL we were originally a little skeptical when it came to All About Relaxing. For one thing, the name was a bit different than any other park we have stayed – don't get us wrong we are all about relaxing but it was just different. Mostly though it was the reviews for the place. It was difficult to find much of anyone with anything negative to say. We thought that it just sounded too good to be true. After our stay I'd say that while the reviews were a little more positive than I thought they should be – this was a very nice place to stay. It's gated so you felt like security was pretty good compared to most places. The park was also extremely clean and well maintained. Our only real complaints are that the sites are a bit close together but we have stayed in worse and navigation was somewhat difficult in a big rig. It was impossible to get in or out of our site without going over some of the landscaping.
We took a day trip down to Dauphin Island which was about an hours drive South so we could grab lunch, check out the beach and visit Fort Gaines. We had lunch at Pirate's Bar and Grill which served good food along with nice views of the ocean. Fort Gaines was established in 1821 and was the site of the Battle of Mobile Bay in the civil war. On August 5, 1864, David Farragut won a great victory by capturing the Confederacy's last major open port on the Gulf of Mexico. The bay was heavily mined (then known as "torpedoes") when Farragut ordered his fleet to charge the bay saying "Damn the Torpedoes … Full Speed Ahead".
For another day trip we visited the USS Alabama Battleship Memorial Park home to the Battleship USS Alabama and the submarine USS Drum. There was a War Memorial Park, Aircraft Pavilion, tanks, artillery and US Coast Guard vessels all on display. We spent 7 hours here trying to see everything and exploring all levels of the battleship and submarine. It was fun touring both ships, trying to imagine what life might have been like for the sailors while at sea and at war. I don't think we can ever appreciate enough what our forefathers did to protect our country.
Rating: ⭐⭐⭐1/2
Site Quality: Asphalt/Concrete roads with gravel pads. Barely long enough for our rig and truck, we had to park the truck sideways across the pad. Sites are somewhat narrow but have nice concrete patios along with a picnic table. FHU with a mix of pull-throughs and back-ins.
Type: Commercial Park
Access: Several miles off I-10 exit 10 just West of Mobile, AL. The roads were sufficient for a big rig but there was a traffic circle to navigate.
Staff: The staff were very friendly and helpful. They not only showed us to our site before we checked in but also were very helpful about local attractions.
Amenities: Laundry facilities, Restrooms/showers, swimming pool, recreation room. Free cable TV and WiFi.
Cellular/WiFi: Verizon and AT&T were both good. They had WiFi but we did not use it.
What we liked: Full hookup sites, very clean and well maintained park. Nice pool, rec room and exercise room. Lots of restaurants and stores nearby. Putting campers names on a blackboard near their site was a nice personal touch.
What we didn't like: Navigating the park was a bit tight for a big rig.
Verdict: We would stay here again for a few nights if we travel through the area again but this would not likely be a destination area.