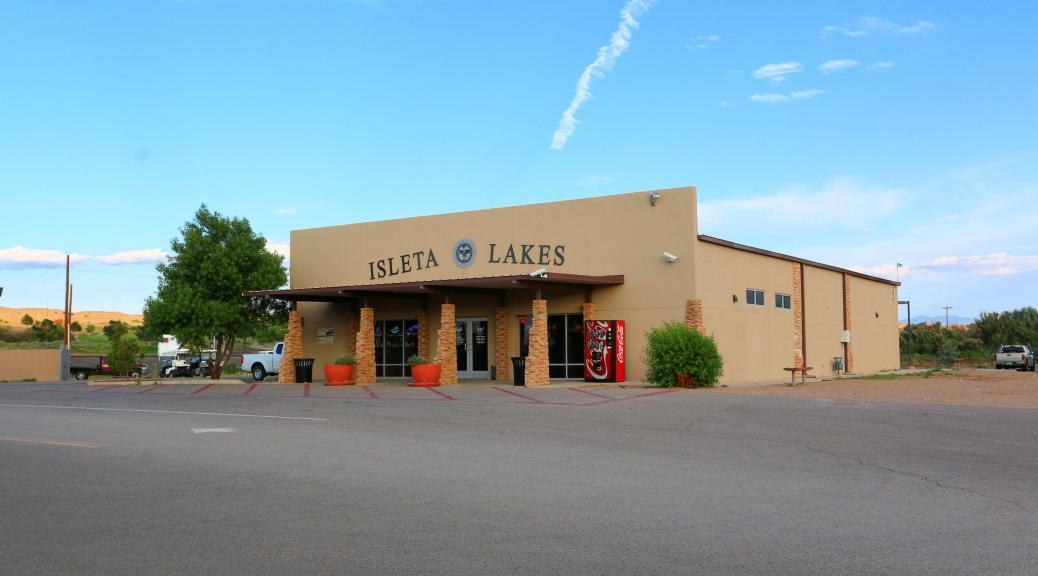 Isleta Lakes RV Park
Isleta Lakes RV Park
Rating:  


Location:  Albuquerque, New Mexico
Site Quality:  Gravel pull thru spots with covered picnic tables.
Type:  Short term only and no reservations.
Access:  Just off highway 25 south of Albuquerque at exit 215 with easy access for big rigs.
Staff: Friendly and helpful.
Amenities:  Laundry, showers and restrooms. Each site has a covered picnic table and grill. There was also a community room.  Shuttle service to the casino nearby.  Road Runner train station next door.
Cellular/WiFi:  AT&T and Verizon 4 bars. They had unsecured WiFi but we did not use it.
What we liked:  Quiet, peaceful atmosphere. Gated entry with a guard 24 hours. Felt safe and secure. Gravel pull-thru sites with room for a 41′ RV and the truck.
What we didn't like:  Train track nearby and numerous trains per day and night that had to blast their horn due to the road into the RV park. Little shade (trees are small). Awkward layout, picnic tables are at the front end of the slot well away from the middle of the rv. 8 PM quiet time was a bit early if you want to do things outside especially with guests.
We stayed here for 2 nights in July 2018 on our way from Ruidoso to Cochiti Lake (Santa Fe area). Overall this was a great place for a day or two but the nearby train track made it difficult to get a good night's sleep. While here we visited the home where my parents lived when I was born in nearby Belen and we also took a quick tour of the Old Town area (too hot to really enjoy this) and then went to Santa Fe Brewing Company to taste some local brew. Overall, we didn't take a lot of pictures here.