Hords Creek Lake – Lakeside Campground
Hords Creek Lake – Lakeside Campground
Rating:  


Location:  Coleman, Texas
Site Quality:  Nice large spots available with most if not all having large trees to provide shade at least over the picnic table area. Limited 50A sites.
Type:  Short term, US Army Corps of Engineers
Access:  Just off highway 153, 8 miles West of Coleman. Easy access for big rigs.
Staff:  Gate attendant was helpful. Online reservations.
Amenities:  Showers and restrooms, fishing pier, swimming area, covered picnic tables and fire rings or grills at most sites.
Cellular/WiFi:  AT&T Ok with booster. No Verizon at all. No WiFi.
What we liked:  Quiet, peaceful atmosphere. Secure, gated park. Nice breeze while we were there. Spacious, pull-thru sites. Asphalt pads and driveways. Lots of stars visible in the dark sky. Abundant wildlife.
What we didn't like:  No Verizon service. Weekends more crowded. Some sites did not have walkways to the picnic tables because they needed to be farther away to be under trees.
Hords Creek is an unexpected treasure in this part of Texas. We had driven by here many times on our way to Lubbock and never realized how big these two parks were (Lakeside and Flat Rock Park). As long as you could get by with 30A service and not necessarily have full hookups, it appears that you could almost always find a site here, particularly during the week.
Nearby in Coleman there are several restaurants as well as the Owl Drug Store Fountain and Grill. The Owl Burgers here are fantastic! Note that the grill shuts down about 2 hours before the advertised closing time for the Pharmacy. We also had mail sent general delivery and picked it up at the Post Office downtown. The Post Office is in a wonderful old building built in 1931.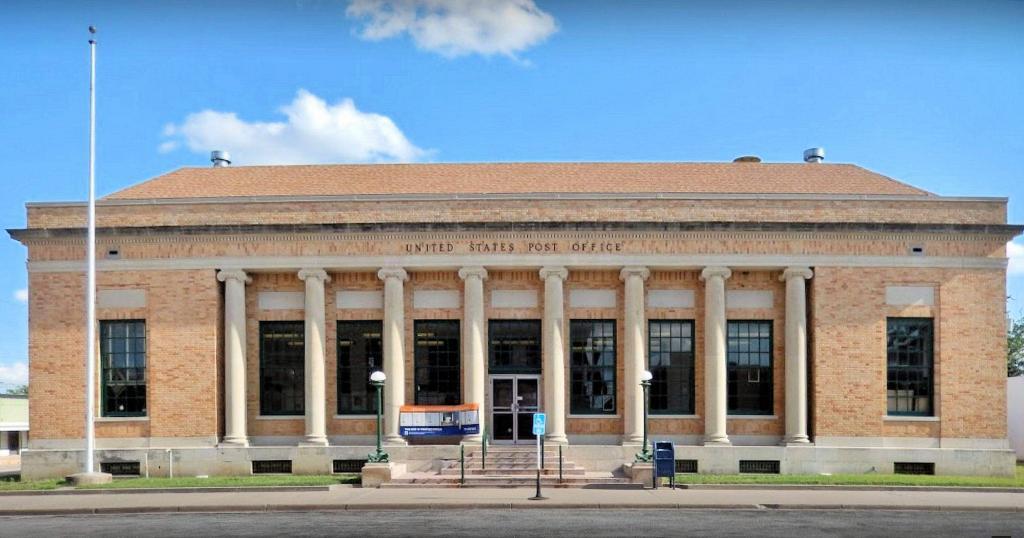 A bit further away is the Perini Ranch Steak House. We first learned of this place years ago from a magazine article. We have used their recipe for steak rub ever since but had only managed to make it there for dinner once before this trip. This visit did not disappoint! Before you go – reservations are a must.