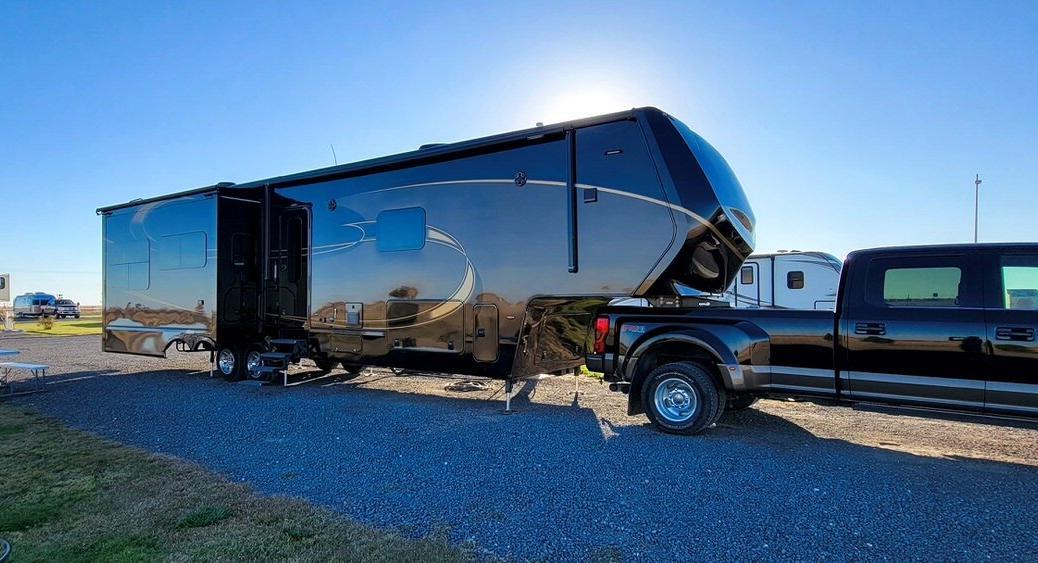 This was a one night stop on the way from Colorado to Texas. Although Clayton has some restaurants, a few small stores, a small museum, and some truck stops (Love's was great with the TSD fuel card and we saved about 20 cents per gallon); there just isn't much more there.
Park Review – Coyote Keeth's RV Park
Rating: ⭐⭐⭐
Site Quality / Amenities: Gravel roads and pads. Large amount of space between each site. There are restrooms with showers but no other amenities.
Type: Commercial Park
Access: Right off of US-87 on the south east side Clayton, NM
Staff: We didn't have any interaction with staff at the park except for the camp host in our loop. He was friendly and helpful.
Cellular/Wi-Fi: Verizon was fast at about 76 Mbps.
Restaurants: We didn't eat out while we were there.
Nearby parks: We didn't check out any other parks in the area.
What we liked: The sites were wide and just long enough to stay hooked up for a quick departure the next day. There is a good amount of room between each site.
What we didn't like: There is a train track across US-87 but they didn't use their horns and noise was minimal. It was very windy the night we arrived but that isn't unusual for the area.
Verdict: Great place for an overnight stop but not much more as there just isn't much there.