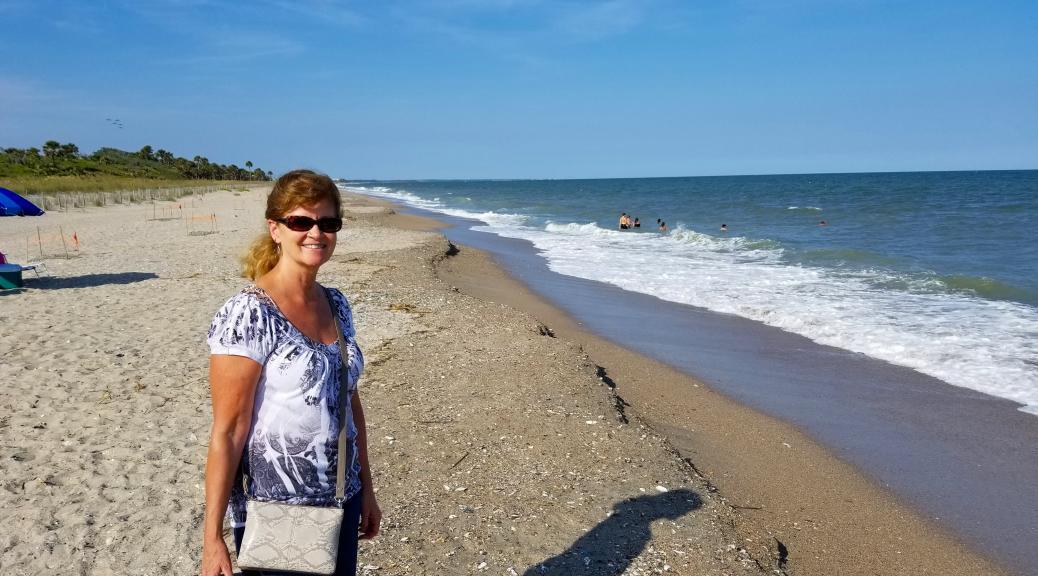 Edisto Beach State Park, Edisto Island, SC
Live Oak Campground is one of two that make up Edisto Beach State Park. The Beachfront Campground was full when we made reservations so we stayed in Live Oak instead. The Beachfront Campground is about a mile away from the Live Oak Campground. We didn't find out too much about the Beachfront Campground although we had coastal flooding all week due to high tides and have heard that some of the campsites on the beach are subject to flooding. Of course, on the beach you would be able to hear the ocean so there are tradeoffs to being safe from the flooding. There are nearly 4 miles of nice soft trails throughout the park winding through the salt marsh area.
Edisto Beach State Park is just outside the town of Edisto Beach on Edisto Island. This is a small town of about 400 permanent residents and numerous tourists. Most houses within the town seem to be vacation rental properties. There are no stoplights, and very few stop signs but there are several great seafood restaurants including the Sea Cow and local favorite (as well as our's) Whaley's. There is a small grocery and a few other shops as well as a few non-seafood restaurants there too.
…