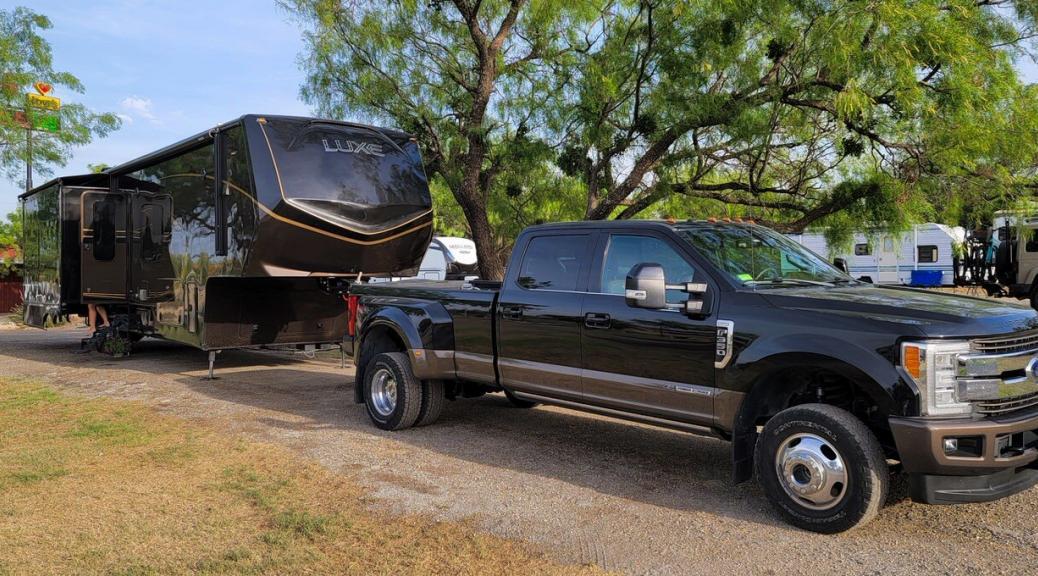 Sweetwater, TX
Sweetwater, TX
Park Review – Bar J Hitchin Post
Rating: ⭐⭐1/2
Location: Sweetwater, TX
Site Quality / Amenities: Roads and sites were gravel. Some mesquite trees for shade. Restrooms and showers, self-service laundry, Office with Pool table, TV, and Lounge Areas.
Type: Commercial Park
Access: Easy access right off I-40 west of Sweetwater.
Staff: Friendly family owned park.
Cellular/Wi-Fi: Decent AT&T and Verizon service for an overnight. There was WiFi but we didn't use it.
Restaurants: We ate at Skeets in Sweetwater. The chicken fried steak was good but overall the place was just ok.
Nearby parks: We didn't look at any other parks in the area.
What we liked: Easy access for a one night stop. There are two truck stops for fuel at that exit. Cheap full hookup sites with 50A service.
What we didn't like: Train tracks nearby but we only heard them during the day. Close to I-40 so there was some road noise.
Verdict: This is a nice park for a one night stopover when travelling through the area and we'd stay here again.