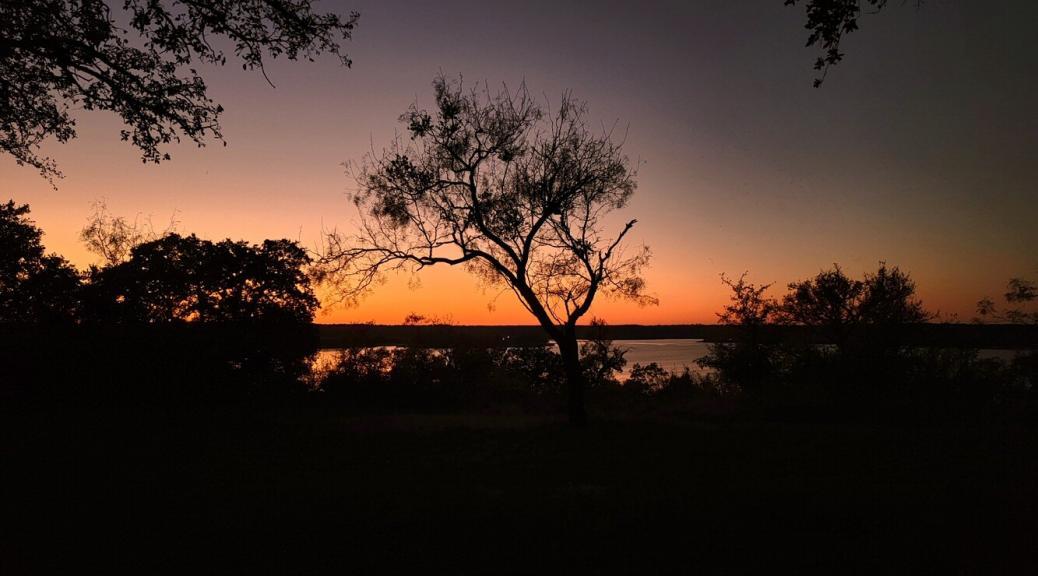 Brownwood, TX
Brownwood, TX
We stayed at Lake Brownwood State Park in late October 2021 on our way back to the Round Rock area for doctor appointments and visits with friends. The park had many good points but one thing it has in common with many Texas State Parks is that they simply don't live up to the quality and amenities of parks in many other states. It is a bit rustic and in need of some TLC. All that said, it's still a nice place to visit and we'll likely come back. In addition to fishing and nice views of the lake there are lots of trails within the park although most of them are labeled as moderate due to both some elevation changes of a few hundred feet and due to rough and rocky trails that require care when hiking. In our case, we had gusty winds up to 45 mph every day we were here so we only hiked the trails between our campsite and the lake on one day.
In the fall while many other parks stay quite full even during the week, our loop was at best only about 50% full. Many of the other loops were almost empty. Keep in mind, only the Council Bluff Campground has full hookups. The two other campgrounds are electric and water only with some sites only having water. Some of the sites are for tents only. Also note that many of the sites outside Council Bluff are far too short for anything but the smallest RV. Even sites that appear to be long enough have trees that interfere with the site and might keep you from fitting properly.
The park also has 17 cabins and 11 "huts" that enable folks to stay there even if they don't tent or RV. Many of the cabins appeared quite nice from the outside and many have great views of the lake. Most are fairly secluded. There are also 3 "lodges", which aren't what most people would call a lodge but they appear to have been homes that were bought when the park was created. We didn't find out too much about them but they seem to be large enough for an extended family to come and everyone stay in the "lodge" together.
Park Review – Lake Brownwood State Park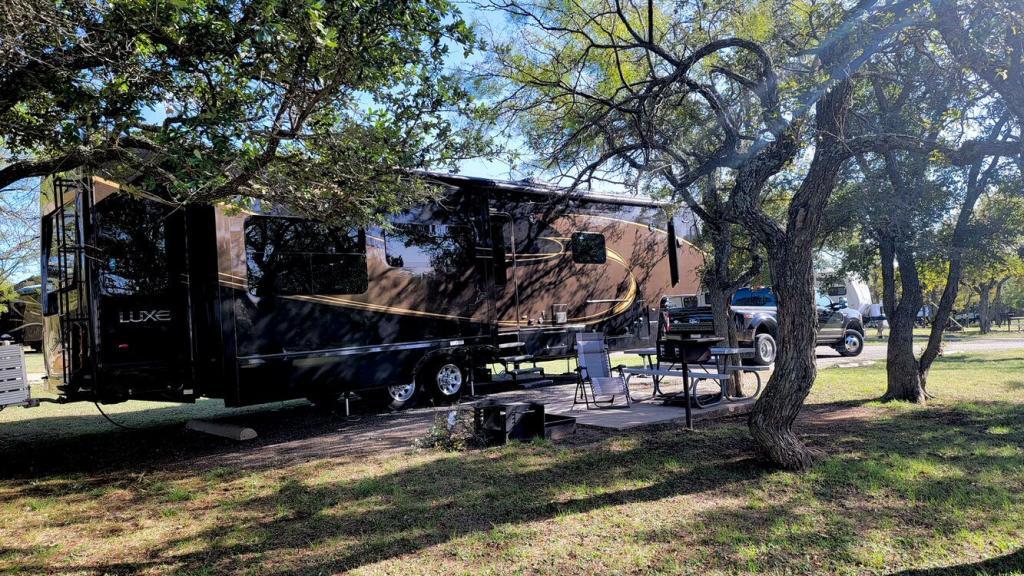 Rating: ⭐⭐⭐
Site Quality / Amenities: Asphalt roads and pads. Large amount of space between each site.
Type: State Park
Access: From TX-279 north of Brownwood, go east on State Highway Park Road 15 to the entrance of the park.
Staff: The gate staff were friendly but we had no interaction with the park hosts in our loop.
Cellular/Wi-Fi: Verizon was only available via roaming and data was excruciatingly slow. AT&T worked pretty well at 6 Mbps.
Restaurants: We didn't eat out while at Lake Brownwood. Most nearby restaurants are in Brownwood about 20 miles away.
Nearby parks: We didn't check out any other parks in the area.
What we liked: The park is secluded and was not crowded in late October. Lots of hiking trails but most are moderate due to rocky, rough trails with some hills to climb. Lots of cabins along the lake if you don't want to camp.
What we didn't like: Like many Texas State Parks, the maintenance and upkeep of the grounds is sub-par compared to other states.
Verdict: We would come here again especially during the off season when fewer people are in the park and we are looking for a place to stay with nothing else to do but just relax – there isn't much else to do without driving into Brownwood.