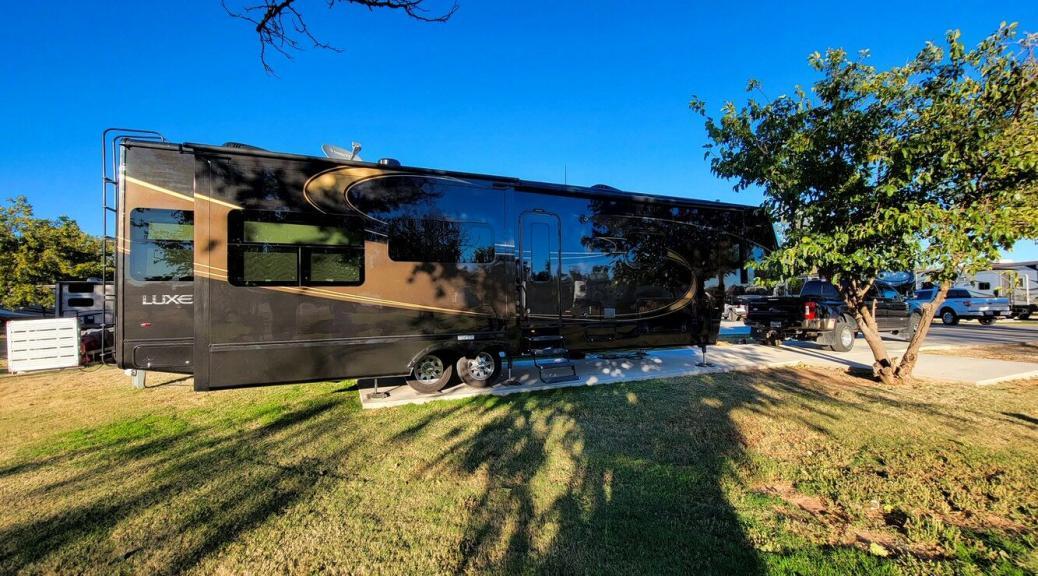 Park Review – The Retreat RV Resort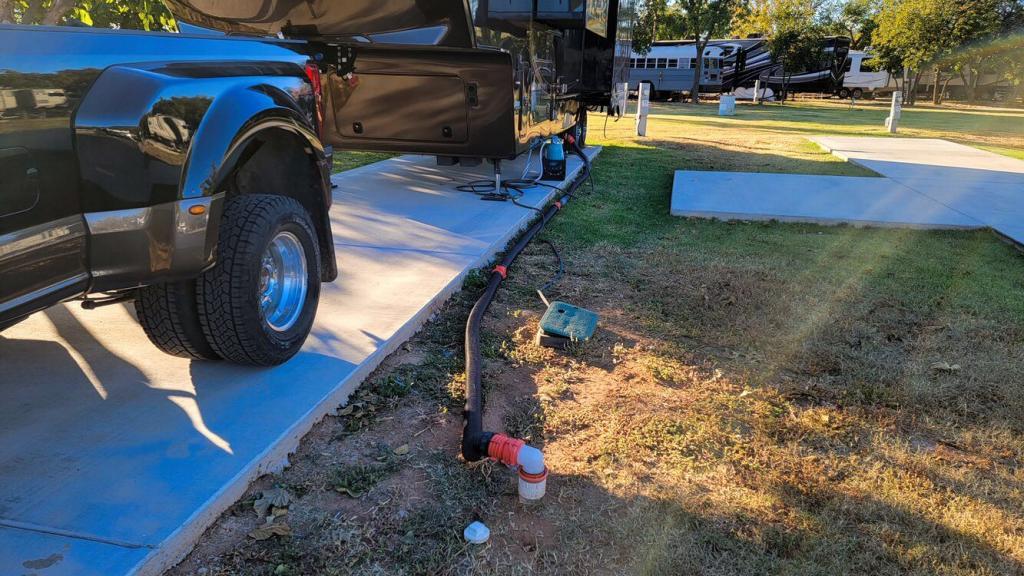 Rating: ⭐⭐⭐
Site Quality / Amenities: Concrete roads and pads. Some sites are pretty spacious while other are not. For big rigs you have to pay extra for a larger site.
Type: Commercial Park
Access: Access to the park is along the south west access road for I-27 at loop 289. From the north side you need to circle around on loop 289 on the west side of Lubbock taking the exit for US-87 south / Tahoka and circling around to the south to enter the park. From the south going north on US-84 get on loop 289 and circle back at University Ave then exit as above.
Staff: The staff were very friendly at check-in but we didn't really see them after that.
Cellular/Wi-Fi: Verizon was reasonably fast at 13 Mbps and AT&T was a bit slow at 3 Mbps.
Restaurants: Twisted Root Burgers – we went back here after trying it before when our daughter went to school at Texas Tech. It was parent weekend so they could have been a bit busier than normal but overall the service and burgers were off.
Nearby parks: We didn't check out any other parks in the area.
What we liked: Concrete roads and pads. Our site had plenty of room on the outdoor side.
What we didn't like: It's a bit difficult to get into the park due to it's location. The sites were awkwardly laid out. The porch was way too far forward for any kind of RV. The water and sewer connections were also far forward. The only connection conveniently located was power.
Verdict: We will stay here again if we decide to visit the area.