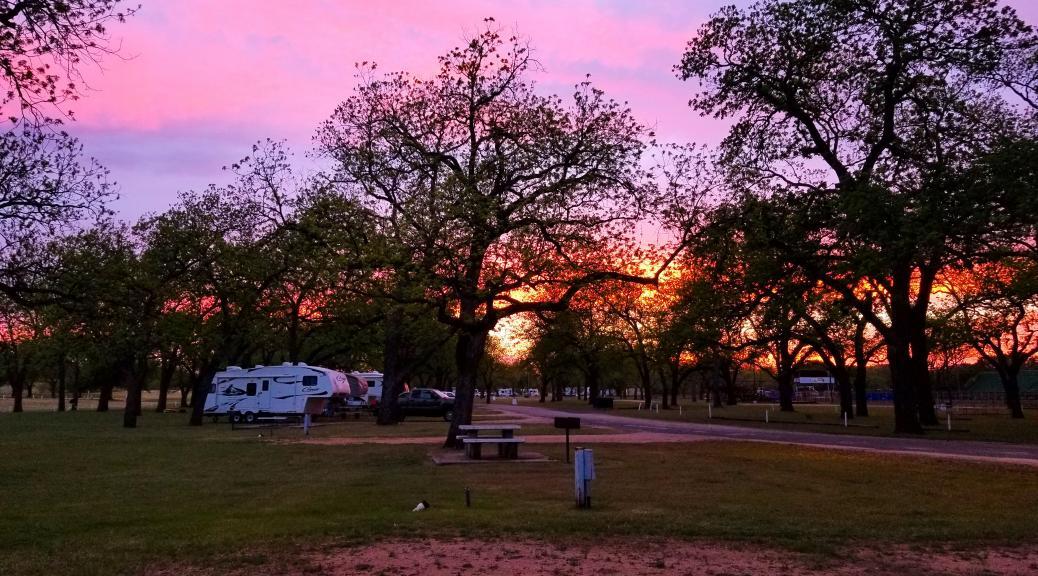 Fort Mason City Park, Mason, TX
Fort Mason City Park, Mason, TX
Rating: ⭐⭐⭐1/2
Site Quality:  Asphalt roads and pads. Most sites are back in but there are a few pull throughs. The park was clean and well kept.
Type:  City Park
Access: Easy access from Highway 87 on the south side of Mason, TX.
Staff: I talked to the camp host a couple of months before our stay and everything was as planned when we arrived. Once there, we never saw the hosts. We paid at the pay box and that was the only interaction.
Amenities:  50A power with full hookups. Restrooms and showers seemed fairly clean but maybe a bit dated. There was also an on site laundry facility that looked good although we didn't use it. There is also a dump station and playground. Short hiking trail – maybe 1/2 mile long.
Cellular/WiFi: AT&T was decent with amplification. Verizon was intermittent and weak. This whole are of Texas is a dead zone for Verizon. Most of the time phone calls would work particularly if you were near the amplifier.
What we liked: Our site (#1) had good shade from the Pecan tree grove in the park. We were also able to receive satellite once we moved the trailer over to clear the trees in spite of about 1/2 tree cover. We liked the nature trail and other places to walk around the park. Great rate – $30 per night for the daily rate but weekly is even less. We averaged about $26 per night.
What we didn't like: This is a city park with a rodeo arena, 4 baseball fields, soccer fields, a football stadium, golf course, playground, and community center. It stayed busy nearly every day. Roads in front of the sites were rough and 20 MPH in spite of having a playground there and many people probably went twice the speed limit. There was a lot of daily traffic. Cellular connectivity was marginal. On the first day we were hit with an errant golf ball in spite of being pretty far from the tee.
Verdict: There is a lot to like about this park and we would stay here again. Sites 12 through 29 might be better as far as the traffic goes but they are a bit closer together and might be small for a big rig. We deducted 1/2 star because of the traffic.