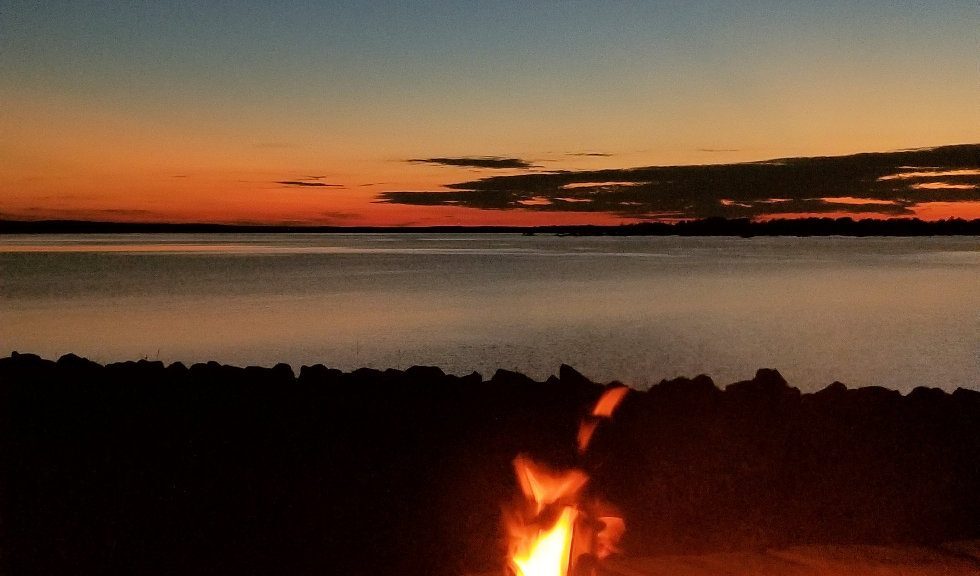 Rocky Point Park
Rocky Point Park
Rating: ⭐⭐
Location:  Texarkana, Texas
Site Quality:  Asphalt roads and pads throughout the park. 
Each site has a picnic table, grill, utility table and fire ring. 
Type:  Corps of Engineers
Access:  Easy access from highway 59 going south from Texarkana. The roads into the park should be thoroughly researched prior to arrival as it can be a bit difficult to go into the right one. Our navigation system showed roads that were not actually there.
Staff:  The park attendant who checked us in was very helpful and friendly. Beyond that we saw very little of the staff unlike recent parks we have stayed at where they were constantly busy.
Amenities:  Water and electric only in our site (C10). Three bath houses within the camping area.  Two of them were older and in need of some maintenance but the third was better. Dump station (2), Fishing pier, boat ramp and boat dock, playground, swim beach. 
Cellular/WiFi:  AT&T and Verizon 2 bars without amplification. With amplification it was 5 bars and we got 12.6 Mb on AT&T and 7 Mb on Verizon.
What we liked:  Large sites many with lake views. Nice lake and sunset views from our site. Satellite worked on site C10 but likely most other sites would not get reception due to trees.
What we didn't like: No sewer hookup at site C10. Full sun in the late afternoon was very hot. Lots of bugs – particularly love bugs, mosquitos and gnats. A bit pricey for not having full hookups ($26 per night). Our fire pit was left full of trash from a prior camper including beer cans, plastic oil containers, etc. The staff here didn't seem to do any cleaning after each campsite was vacated – this seems to be something we consistently notice at the COE parks we have visited. Grass around the site needed to be mowed.
Texarkana was a convenient stop on our way back south toward Austin and Livingston for doctor appointments, it wouldn't really be considered a tourist destination although we did find a few things to see and do. Our campsite was on the north side of the lake and provided great views of the lake and spectacular sunsets. After a cold front came through and dropped the temperatures into the 50's and 60's we also enjoyed several good campfires. We spent a few hours in Texarkana one afternoon to visit a Post Office that is in both Arkansas and Texas as well as other monuments and attractions nearby. Given that much of Texarkana is depressed economically the restored Saenger Theater (now known as the Perot Theater) was unexpectedly spectacular. Built in 1924 and restored in 1979-1980 with funding from the Perot Family the theater is strictly "old school" compared to today's theaters. Instead of automated controls for back of the house functions it uses the old sandbags on ropes system. Many acts who come there today have to learn how to use this system in order to perform there.
We really wanted to be able to give this park a higher rating as it is in a very pretty area but in the end we were a bit disappointed. Most prior parks had staff working constantly to keep the parks clean and well maintained but this one did not at all. To be fair there was major flooding in 2016 and again earlier this year and those resulted in a lot of downed trees and underbrush but even within the sites staff did not work to keep them clean. Probably 90% of the people here were fishing and that resulted in some bad habits like parking multiple vehicles and boats all over the place, dumping gray water in the ground as well as fish cleaning activities at the campsites as opposed to using the designated area to do that. We also found that the park will be closing starting in November 2018 for about three months due to insufficient funds and low usage. We hope they will use that time to do some cleaning but that may not be the plan.
There are 9 50A sites with full hookups (B5, B7, B16, B17, B18, B20, D16, D26 and D27) but none are on the waterfront. All were shady and would be good sites for future visits. There are quite a few sites with 50A and water but no sewer. C loop sites tend to have less shade and in the afternoons get full sun but they do have good views of the sunset. A loop sites and most of the rest of the D loop sites are 30A with water and are very shady. These sites might be good if weather is cooler and we could get by with 30A electrical service. There are also 6 30A sites with full hookups (A21, A23, A25, A27, A42 and A44). The C loop sites were a bit more secluded particularly those toward the end of the loop as were the D loop sites toward the amphitheater.
The nearby Atlanta State Park had significantly lower camping fees and would be a potential alternative if we are in the area again. Due to weather we didn't venture down there to check out the park. It may well suffer from some of the same issues at Rocky Point but it would be interesting to see the differences between the State Park and the COEs.