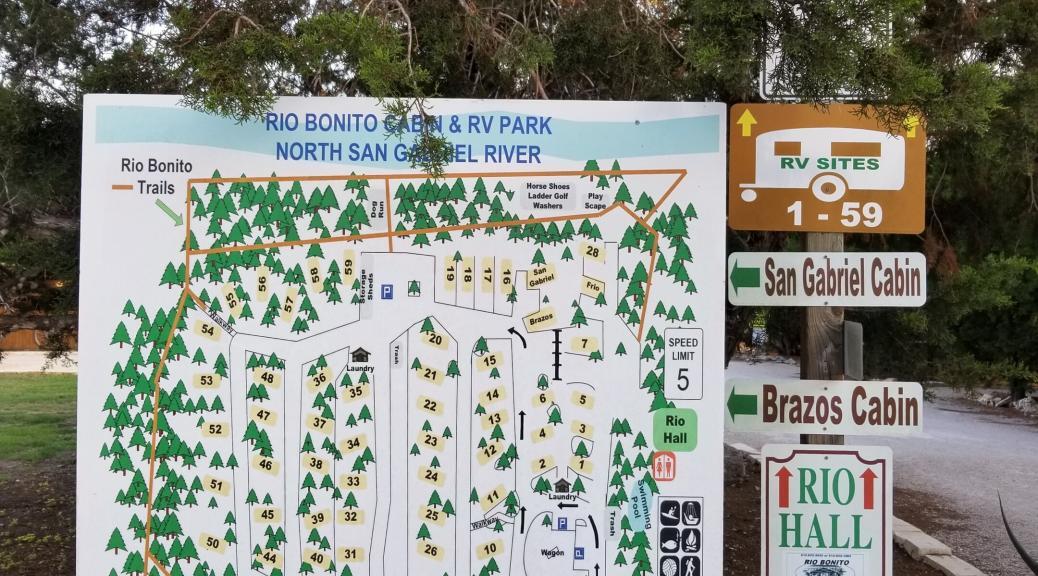 Rio Bonito Cabin and RV Park
Rio Bonito Cabin and RV Park
Rating:  


Location:  Liberty Hill, Texas
Site Quality:  Nice large spots most having cedar trees to provide shade.
Type:  Almost all long term
Access:  Only one of the three routes to get to the park is good for a larger unit (3405 to 257 to 256). Once in the park access via the middle entrance allows good access to all of the sites.
Staff:  The staff here was fantastic and took good care of us throughout our stay.
Amenities:  Laundry room(2), Pool, Community Center, Walking trails, Playground, Picnic Tables at Site
Cellular/WiFi:  AT&T and Verizon was Ok in certain places. From site 36, a cellular booster was needed. WiFi seemed slow and we never used it.
What we liked:  Sense of community, friendly neighbors. Mail and package service for longer term visitors. Quiet, peaceful atmosphere. Secure, gated park.
What we didn't like:  Cellular service is sporadic.

We stayed here for 2-1/2 months in site 36 while selling our house in Round Rock. Although close to the laundry, there was only a small amount of A/C noise. We had lots of shade and plenty of space for chairs and a picnic table. The staff were fantastic and took good care of us while here. In addition, we met many new friends during our stay and they are all missed as we head off for new adventures. Be sure to watch your speed as the 5 MPH limit is closely watched and you will be called out for exceeding it.