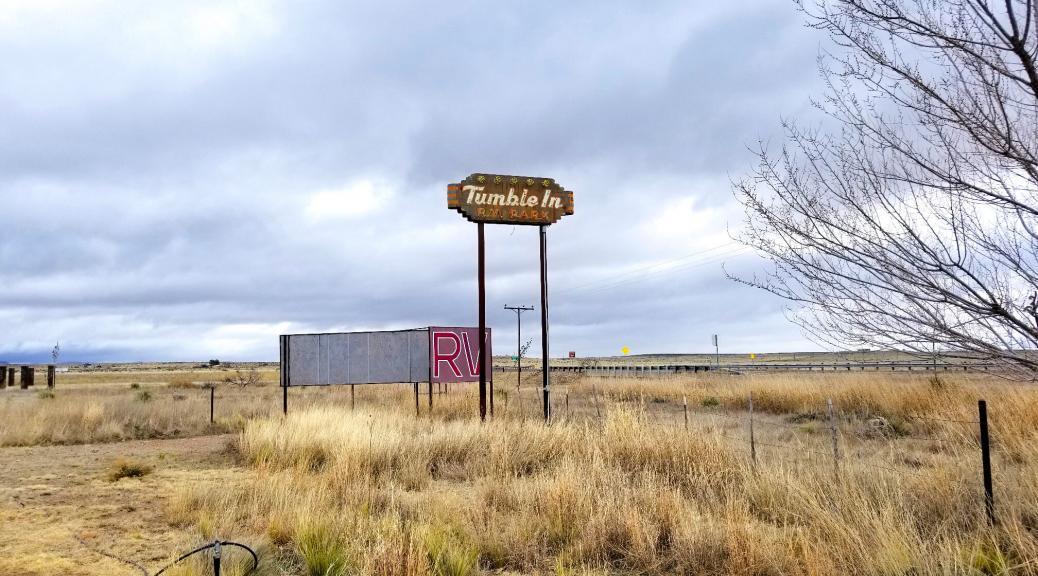 Tumble In RV Park, Marfa, TX
Rating: ⭐⭐⭐
Site Quality: Gravel pads and roads. Our site was plenty long enough for our rig and truck.
Type: Commercial
Access: Just east of Marfa on US-90. Note that there is a low bridge (13'7″) just west of Alpine that we have not gone under with the trailer. We should be fine but with only 2 or 3″ of clearance.
Staff: This is typically a self-serve type park and you normally need reservations. We showed up without either after failing to get our reserved site in Fort Davis and luckily ran into the park manager as the sign said they were full but he did have one site available from someone who left early. We added three more nights online.
Amenities: There were Restrooms with showers and laundry facilities but we didn't use them.
Cellular/WiFi: Verizon and AT&T were very good. The park had WiFi but we did not use it.
Restaurants: Pizza Foundation just down the street from Tumble In had pretty good pizza. Better than we expected, although it takes some time to get the food. Best to order a salad too, which you get right away. Last year while in the area we ate Mexican Food at Mando's Restaurant & Bar. As best we can recall it was OK but nothing spectacular. On the way to Big Bend, we stopped at Judy's Bread & Breakfast Bakery Cafe in Alpine for breakfast. It wasn't bad but we both found the food a bit bland.
What we liked: This is a small park with only 14 sites. In spite of two days of rain there was enough gravel so that mud was minimal. Only about 8 miles from the Marfa lights viewing area.
What we didn't like: There is a train track behind the park but for the most part the noise wasn't an issue as they didn't typically blow their horn near the park.
Verdict: This was a decent park for the area, nothing special but not too bad either. Seemed secure, we left our front bay open overnight and everything was as we left it the next morning. Many of the people here seem to be permanent residents but there were several sites with turnover every few days. The area is quite busy from January through at least March when the weather is cooler. We would stay here again if needed but we'd probably prefer a site in Alpine or Fort Davis instead.