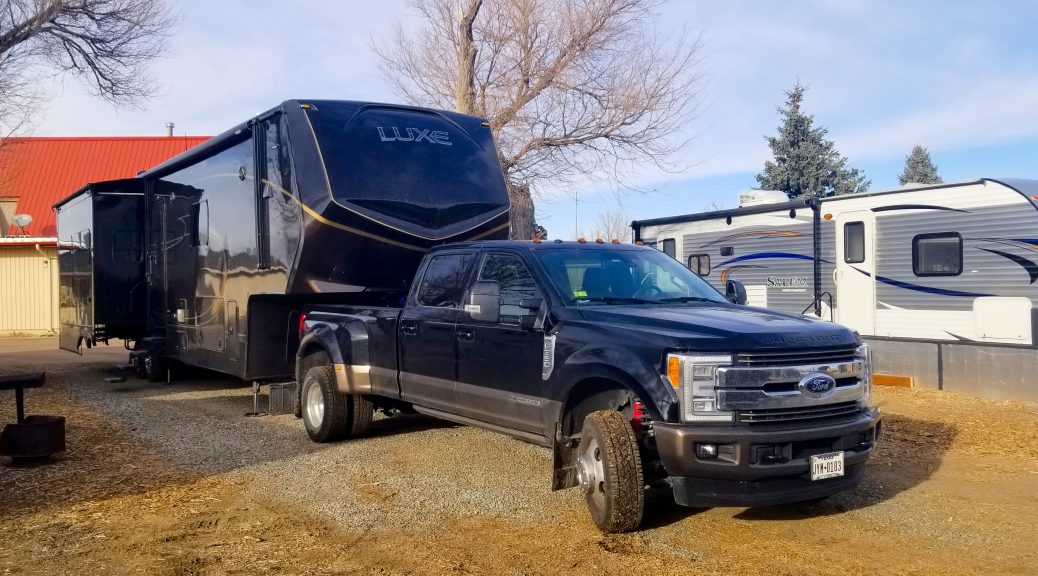 Limon KOA Journey, Limon, CO
Rating: ⭐
Site Quality: Gravel (mostly dirt and mud) roads and pads. Our site was barely long enough for our rig and truck. Since we were only going to be there one night we just left the truck hooked up. Spaces are tight. There are no amenities like picnic tables.
Type: Commercial Park
Access: Easy access from Interstate 70 on the east side of Limon, CO.
Staff: No one was in the office when we arrived but a quick call to the emergency number and someone was there within about 5 minutes.
Amenities: Laundry, restrooms with showers.
Cellular/WiFi: Verizon service was 4 bars on our phones and our data rate was over 52 Mbps. AT&T through our wireless setup was fast at over 29 Mbps.
What we liked: Ease of access along I-70.
What we didn't like: Expensive for what it was at ~$42/night. The park was mostly dirt and was muddy. Most of the people in the park appeared to be long term residents and the park was probably about 90% full. Not much in town, mostly fast food with a few local restaurants. Diesel was expensive here – about $.40 higher than what we should pay in Denver.
Verdict: We would stay here again if this was convenient for our travels but likely only as a last resort.