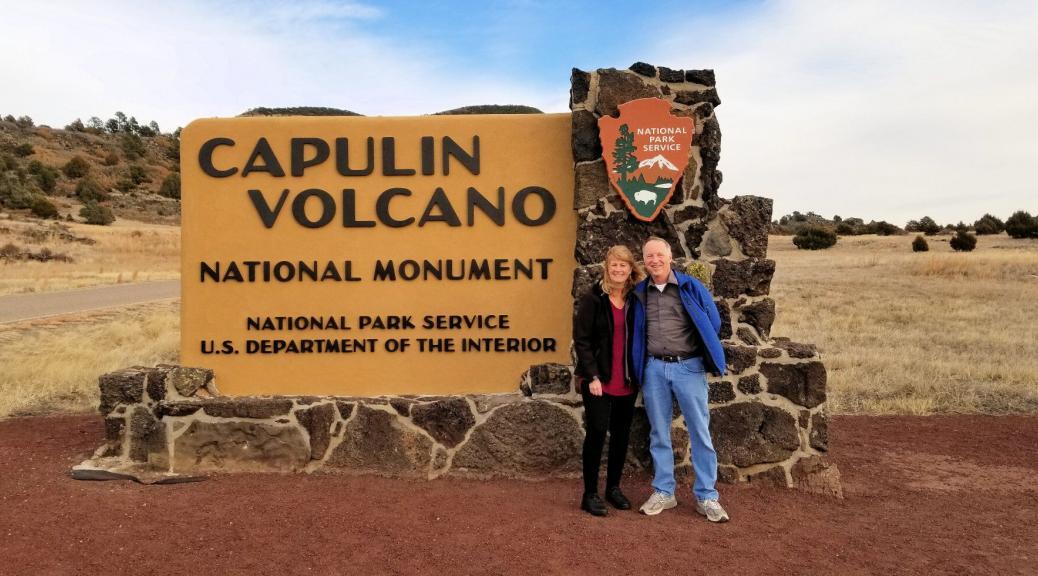 We stayed in Capulin RV Park for 2 weeks in December leaving the RV here while we drove to Colorado to spend a wonderful few days at Christmas with our kids and grandkids.
We arrived in Capulin a week before Christmas so we could experiment with how to operate in the extreme cold weather including finding ways to reduce our propane use so we wouldn't run out while we were away in Colorado. Many days here started out with single digit temperatures, negative degree wind chill and rarely got above freezing for a high. It was just miserably cold weather but it offered a good opportunity to figure out how our RV works in this kind of weather.
Our camp hosts, Mark and Michelle, were extremely nice and kept the park very clean. They went out of their way to make sure we had everything we needed and were comfortable during our stay. We would definitely camp here again because of their hospitality and willingness to watch over our 'home' while we were away. However, the 21 mile drive each way to Raton and back for gas, propane, groceries, etc. made it a bit more remote than we would normally choose (especially since the highway was closed several times for ice and snow storms). We were so glad to leave the area and get back to a bit warmer weather further south.
…