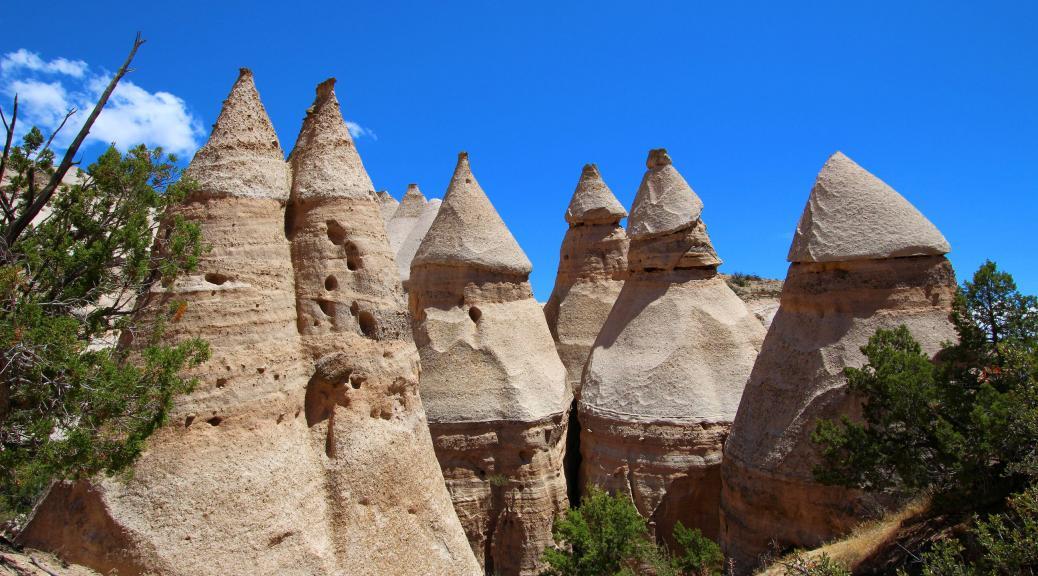 Kasha-Katuwe Tent Rocks National Monument
The Kasha-Katuwe Tent Rocks National Monument is less than 10 miles from the Cochiti Lake campground where we have been staying.  It is a must see whenever you are close to this area. During summer it is best to get there early.  Parking is limited and they may need to regulate vehicles entering the park when the parking lots fill up. Delays can be 30 to 90 minutes in these cases. At the same time, summertime temperatures can get very hot. Bring plenty of water.
We hiked the first 1/2 mile segment of the Cave Loop trail and then joined the 2 mile (round trip) Slot Canyon trail. This trail is not to be missed.  The 630′ ascent includes steep and rocky terrain as well as some narrow passages. The views of the geological formations in the area are spectacular.