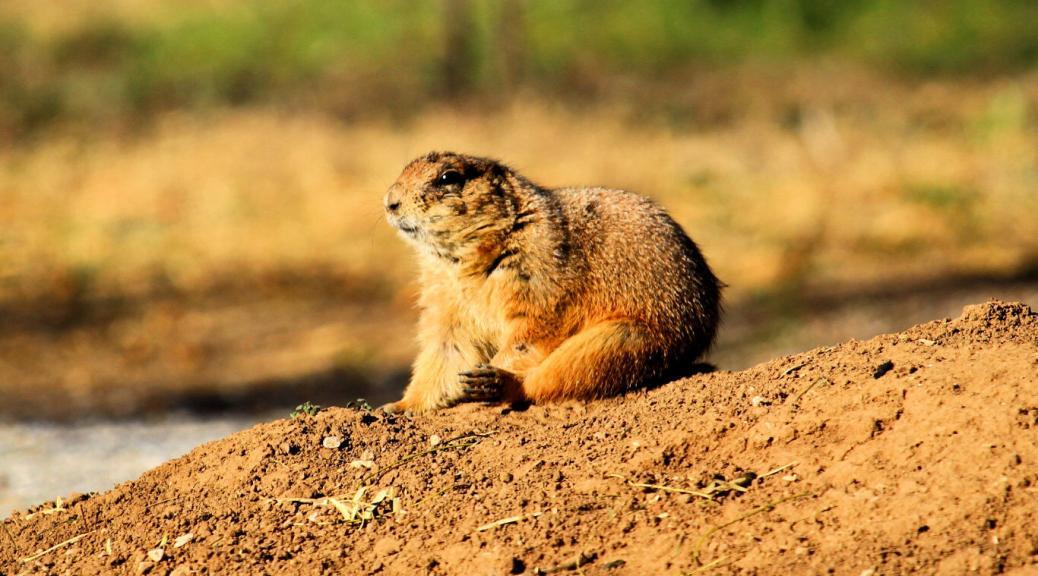 Lake Arrowhead State Park
Lake Arrowhead State Park
Lake Arrowhead SP is near Wichita Falls and back in prairie land. Here you will find oil, mesquite trees, cactus and miles of flat prairie. December was not the prettiest of time to be here with everything brown and barren. A much better time to visit here might be spring or early fall. Summer would just be hot!
When we pulled into our assigned spot we see lots of prairie dog mounds. Dozens of prairie dogs were all around our site. They are doing their little squeaking/barking trying to warn all their friends about our intrusion as they head for the safety of their homes in the tunnels. Our first thought was to move somewhere else in the park away from them but then we decided they might be fun to watch. They're pretty cute but we later discovered they had been feasting on our extension cords! Lesson learned – you need to keep smaller cords off the ground, luckily they didn't eat our water hose or our main power cord to the rig.
In our 6 days at Lake Arrowhead we had a several clear cool days so we enjoyed bike rides, hikes and camp fires. A few light showers and freezing temperatures helped us start getting prepared for colder weather going into winter. We left a day early because of a winter ice storm approaching and wanting to be off the road once it started.
It was really neat to see and hear flocks of geese flying over and spending time on the lake. Also, we had no idea pelicans migrated. But there they were dozens of white pelicans flying in and braving the cold in the lake on their way south for the winter.
Rating: ⭐⭐1/2
Location: Wichita Falls, Texas
Site Quality: Asphalt roads and pads. There were mostly back in spots although we had one of the few pull throughs.
Type: State Park
Access: Easy access from Highway 287 on FM 2393 into the park.
Staff: All staff we met were friendly and helpful.
Amenities: Water and electric only, dump station, several hike and bike trails, swimming area, playground(2), showers and restrooms.
Cellular/WiFi: AT&T and Verizon 4 bars without amplification. Data rates were about 15 Mbps on Verizon and 7.5 Mbps on AT&T.
What we liked: Several hiking and biking trails. Sites were spacious and there weren't a lot of people in the park in December.
What we didn't like: No sewer connections. Seemed more oriented toward boating and fishing. Prairie Dogs were interesting but can be destructive particularly to smaller power cords. Likely better in the spring or early fall when vegetation is still green.