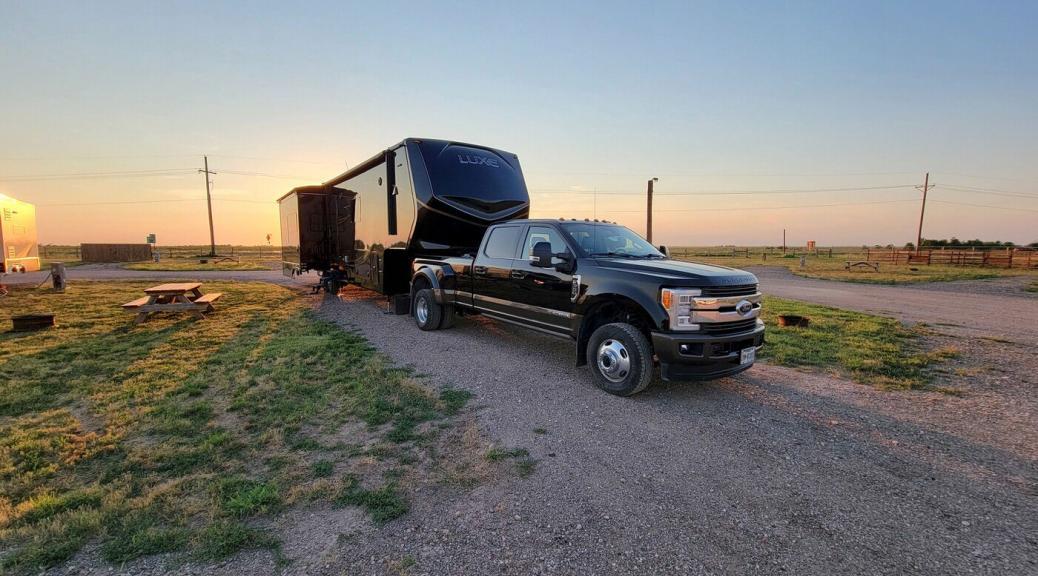 The Hitchin' Post RV Park and Cabins, Plainview, TX
Park Review
Rating: ⭐⭐
Site Quality: Firepits and picnic tables at each site.
Type: Commercial
Access: Easy access off I-27 (exit 51) north of Plainview. The park is along the service road.
Staff: Family run, very friendly. Appreciative that we stayed in the park.
Amenities: Laundry, restrooms and showers. Gift Shop and General Store onsite with RV supplies, Camping goods, and Firewood. Dog park as well as a playground for kids. On-Site Propane.
Cellular/Wi-Fi: Wi-Fi is available in the park although we didn't use it. AT&T was fast at about 8 Mbps. Verizon was very fast at nearly 90 Mbps.
Restaurants: Leal's Mexican had decent Mexican food.
Nearby parks: We didn't investigate other parks as we were only here for a one night stopover.
What we liked: Convenient access, right along the I-27 service road. Friendly staff. Walmart Supercenter nearby.
What we didn't like: Typical of many West Texas parks, the roads and sites are gravel and could be messy if it rained. There was a fair amount of road noise from I-27.
Verdict: Good place for a one night stopover along the route.