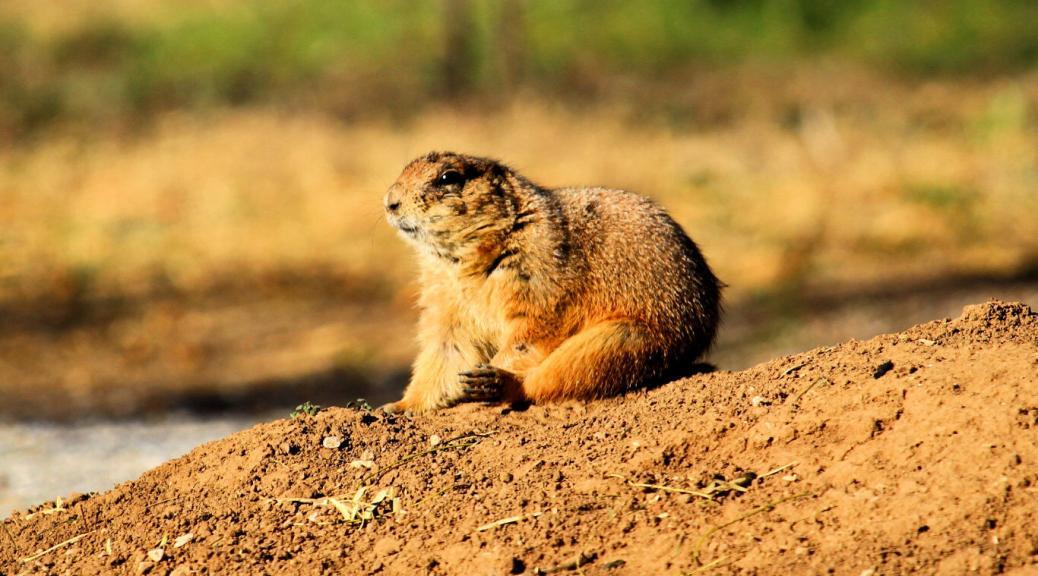 Lake Arrowhead State Park
Lake Arrowhead SP is near Wichita Falls and back in prairie land. Here you will find oil, mesquite trees, cactus and miles of flat prairie. December was not the prettiest of time to be here with everything brown and barren. A much better time to visit here might be spring or early fall. Summer would just be hot!
When we pulled into our assigned spot we see lots of prairie dog mounds. Dozens of prairie dogs were all around our site. They are doing their little squeaking/barking trying to warn all their friends about our intrusion as they head for the safety of their homes in the tunnels. Our first thought was to move somewhere else in the park away from them but then we decided they might be fun to watch. They're pretty cute but we later discovered they had been feasting on our extension cords! Lesson learned – you need to keep smaller cords off the ground, luckily they didn't eat our water hose or our main power cord to the rig.
…