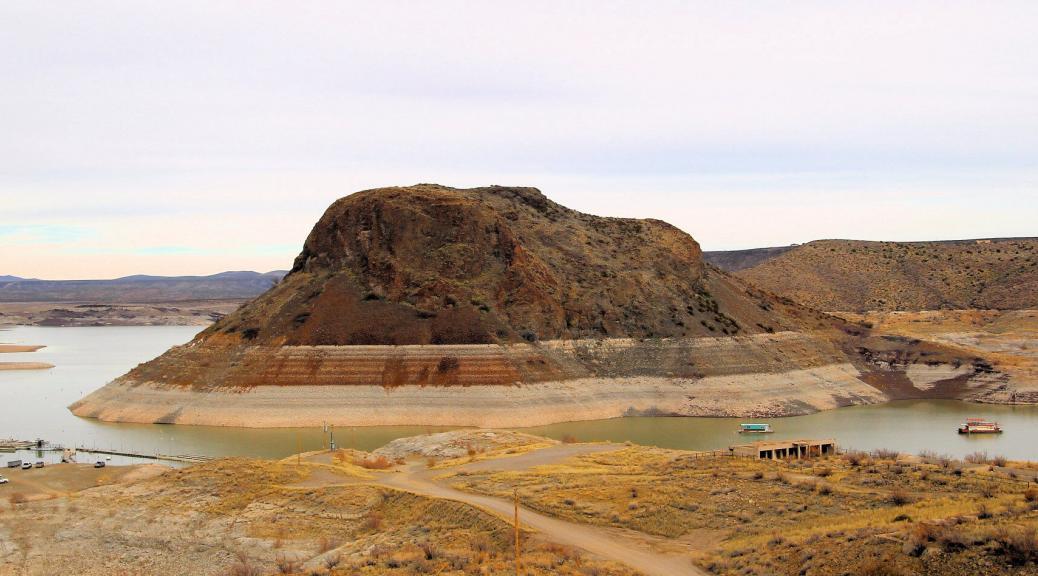 Elephant Butte, New Mexico
After spending some time in northern New Mexico around Christmas we decided we needed to move further south where it would hopefully be a bit warmer. We thought the Elephant Butte area looked pretty good and we were surprised we could get a month there on short notice. Elephant Butte got it's name from a small Butte that is now in Elephant Butte Lake. After looking at it several times, we can see a slight resemblance to an Elephant head but we think you probably need to smoke something to get the full effect. You can see for yourself in the picture. You may also notice that the lake looks low. It's only at 3% capacity. Drought and lack of snow in southern Colorado has taken its toll on the Rio Grande river that flows into the lake.
We really liked the Elephant Butte Lake RV Resort where we stayed for the month of January. We had a spacious deluxe site with a concrete pad for the RV and room for the truck beside it. It was nicely landscaped for a park in this area and had a lot of activities within the park particularly for longer stays. In looking around the area, we definitely picked the nicest park but we did find another one on the other side of town that deserves an honorable mention – Cedar Cove RV Park. If we come here again that might be an option as well.
…