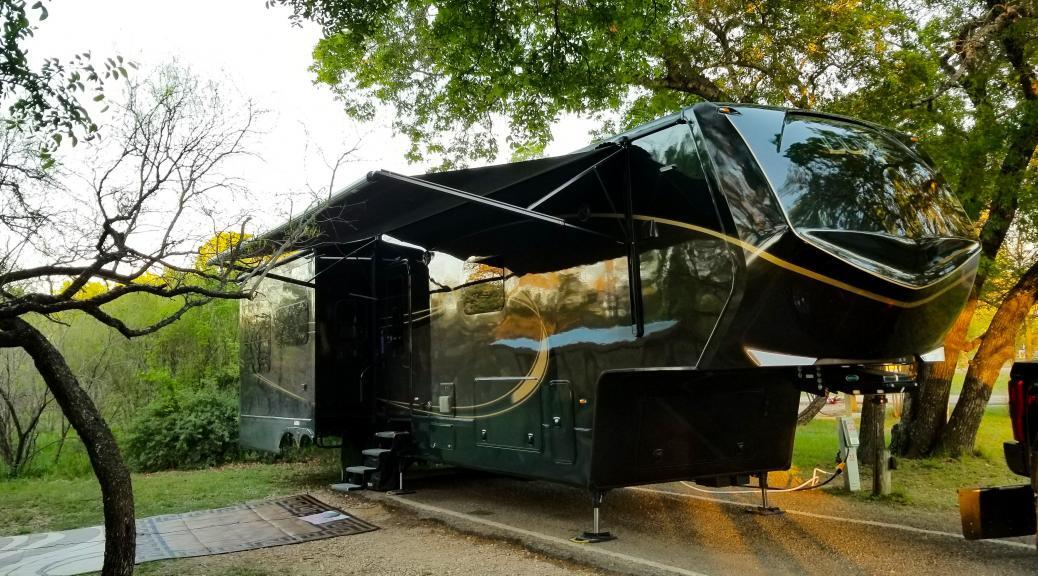 South Llano River State Park, Junction, TX
Rating: ⭐⭐⭐⭐
Site Quality: Asphalt roads and pads. All sites are back in. The park was clean and well kept, however a large flood went through the area about six months ago and there is a lot of flood debris along the river.
Type: State Park
Access: Easy access from U.S. Highway 377 on the south side of Junction, TX.
Staff: The staff fixed an issue with our original reservation that caused us to be overcharged by $60 before we could even ask. ther staff we interacted with were friendly and helpful.
Amenities: 30A power and water only, no sewer. Bird blinds and hiking and biking trails, clean restrooms and showers.
Cellular/WiFi: AT&T was decent with amplification. Verizon was intermittent at best. Most of the time phone calls were impossible.
What we liked: Our site (#33) had plenty of shade so even at 96 degrees we were able to stay comfortable running just one AC unit (due to 30A power). We were also able to receive satellite from site 33 in spite of probably 2/3 tree cover. Nice trails; wildlife – birds, deer, turkeys, armadillos; quiet park. It was a relatively small State Park compared to others we have camped at.
What we didn't like: Only 30A power available. Not a lot of long spots. Our site was advertised as 55 feet but that included being able to hang over the back of the pad, actual pad was only 50 feet which made it a bit small for us even hanging over. We had to lower the tailgate on the truck and bac up right to the trailer to park on the pad correctly. They do not allow parking off the pad. In April, trees (Elms?) were dropping green pollen pods which were a pain. Flood damage from a large flood 6 months ago.
Verdict: Site 33 was large with plenty of shade and could easily be the best site for us overall. We would stay at this park again.