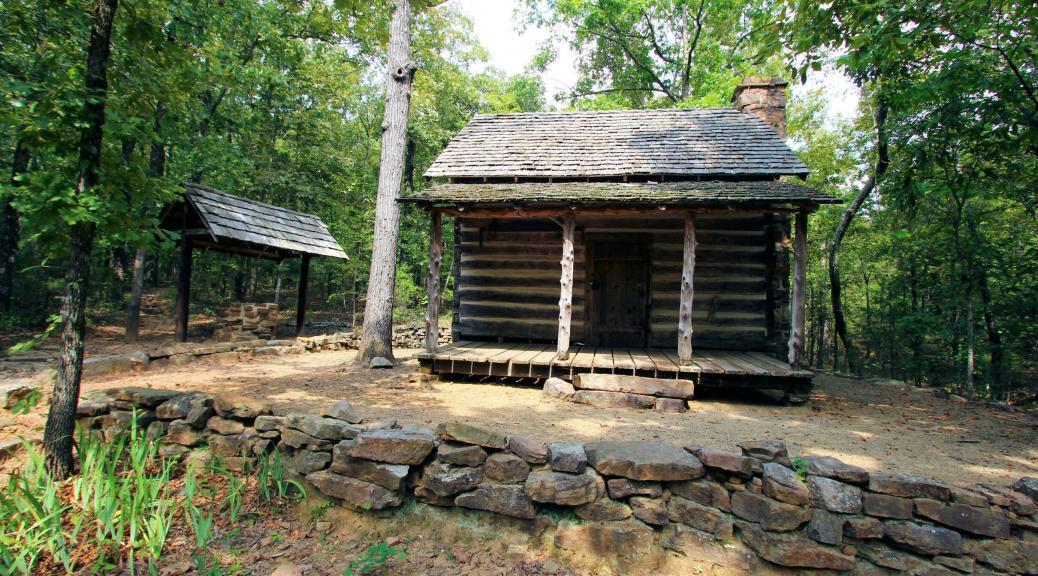 Rating: ⭐⭐⭐⭐⭐
Location:  Greenbrier, Arkansas
Site Quality:  Asphalt roads and pads throughout the park. Mostly back in spots but there are 2 pull through sites (1 and 14) although they may be too short for our rig (particularly #1).   
Type:  State Park
Access:  Access is from Highway 65 which is a good road with 2 to 4 lanes from Missouri southbound. The highway goes right through the heart of the Ozarks and is very hilly with many curves in spots. It was not particularly difficult to navigate but going through Harrison the lanes were very narrow. From 65 you go east on Arkansas highway 285 about 6 miles to the park.
Staff:  The park attendant who checked us in was very helpful and friendly.
Amenities:  Fishing pier and small store in the park. Bath house in the camping area. Swim beach and snack bar both open during the summer months (up to Labor Day) when it appears the park can get quite busy. Boat rentals on site including fishing boats, canoes, kayaks and pedal boats.
Cellular/WiFi:  AT&T and Verizon 1 bar with marginal data and phone capability even with the booster. Some folks at the park said they had gotten better cell signal in prior trips so it's possible there was an intermittent issue while we were there.
What we liked: Gorgeous park nestled in hills with lots of trees. 30 AAA sites with 50A full hookups (sites 1-30). 20 of these have tent pads as well as an RV site. Site 8 had good satellite reception but most of the other sites likely wouldn't due to trees.
What we didn't like: Our site had a significant slope back to front. Marginal cellular service AT&T and Verizon.
…